Is an Independent Contractor Covered by Workers' Comp?
When you're hurt on the job, workers' compensation may be a welcome relief for you and your family. The workers' compensation system provides replacement income and payment for medical bills when you're hurt at work. But what if you're an independent contractor? Can you still get workers' comp if you're an independent contractor? Will you need to work with Las Vegas workers' compensation lawyers to receive your benefits? Here's what you need to know.
START YOUR FREE CONSULTATION
NO FEES UNLESS WE WIN!
Are Independent Contractors Eligible for Workers' Compensation?
Generally, independent contractors are not eligible for workers' compensation. Employers have to provide workers' compensation insurance only for employees; the workers' compensation system doesn't cover contractors and vendors.
However, sometimes, employers call workers independent contractors when they're really employees. An employer can't avoid workers' compensation laws just by calling their employees independent contractors. If you're a misclassified employee, you may bring a claim against your employer directly.
Am I an Employee or an Independent Contractor?
A person that performs work on behalf of a company may be an employee or an independent contractor. When a person is an employee, the employer controls how the employee does their job. The employer withholds payroll taxes on behalf of the employee.
On the other hand, when a person is an independent contractor, they perform the work as they see fit. There are no payroll deductions for independent contractors. Whether a person is an employee or an independent contractor comes down to the amount of control that the employer exercises over the person's work.
Independent Contractor or Employee in Nevada
Whether you're eligible for workers' compensation benefits in Nevada depends on your employment status. If you're an actual employee, you get workers' compensation benefits. Independent contractors, those workers who do business for the company without employee status, do not get workers' compensation.
Nevada has laws that try to make it clear when a worker is an employee or an independent contractor. Nevada law 608.010 defines an employee. Nevada law 608.0155 gives the rules for when a person is an independent contractor. Each case requires an individual determination. It comes down to how much control the employer has over the work, whether the person works exclusively for the employer, and whether the worker is free to hire their own assistants to complete the job.
Independent Contractor Injured on the Job
If you're an independent contractor and injured on the job, you have rights, and you have options. You may be able to sue your employer on the basis that you were misclassified as an independent contractor when you were really an employee. You may also bring a third-party negligence tort claim.
Employee misclassification lawsuit – You can bring a lawsuit against your employer on the basis that you were unfairly labeled as an independent contractor. Some employers call their employees independent contractors. However, the law doesn't allow employers to use labels and technicalities to avoid the law. When you act like an employee, and the employer maintains control over your work, you can bring a lawsuit on the grounds that your employment status is misclassified.
Even though a lawsuit isn't going to result in workers' compensation coverage, you can still claim all of the compensation that you would have gotten if your employer had the workers' compensation insurance that they should have had. You may demand compensation for medical bills, missed work, and more. The basis for the lawsuit is that the employer should have had workers' compensation coverage for you in the first place.
Independent contractor tort lawsuit – Even if you truly are an independent contractor, you may still have a way to claim compensation after a workplace injury. Even if workers' compensation laws don't apply, negligence laws apply in the workplace. If the company acts negligently in a way that leads to your injuries, they may owe you compensation under traditional Nevada tort laws.
Unlike a traditional workers' compensation claim, a tort lawsuit requires you to show that the company acted negligently. In other words, if you're injured because of your own actions or through no fault of the company, you can't bring a claim against the company. However, you qualify to make a claim against any company or person whose negligent actions contribute to your injury. In addition, you may claim pain and suffering compensation that is not available in a traditional workers' compensation claim.
Are Uber Drivers Eligible for Workers' Compensation?
Uber drivers are not eligible for workers' compensation. Uber drivers are independent contractors instead of employees. Because they're not company employees, workers' compensation doesn't apply. However, Uber has an insurance program that allows drivers to receive compensation from the company if they're hurt while working. But the program is not a traditional workers' compensation program, and payments may be limited.
How Can an Attorney for Injuries at Work Help Me?
An attorney for injuries at work can help you determine the best course of action to get justice after a workplace injury. They can help you determine if you're an employee or an independent contractor. They explain all of your rights and options so that you can respond in the best possible way when you're hurt at work.
In addition to helping you understand the law, they can file a claim on your behalf. With extensive training and experience, they can make the path to a fair recovery as simple as possible and leave no stone unturned until you receive justice for your workplace injury.
Contact Our Workers' Compensation Lawyers
Did you get hurt at work? Are you wondering if you're an independent contractor or an employee? Our Nevada attorneys for workplace injuries can help you sort it all out.
Don't make the mistake of assuming that you don't have a case. There's no cost to call for a free case evaluation with an experienced member of our team. We can help you determine all of your rights and what you can expect with each course of action. If you decide to go forward, we can handle all aspects of your claim. When you work with the Adam S. Kutner & Associates team, we work tirelessly until you get justice.
Your call is confidential. We're standing by to speak with you. Call us today.
Legal Disclaimer
This webpage is not intended to be an advertisement or solicitation. The hiring of a lawyer is an important decision that should not be based solely upon advertisements. Material contained in our website is for general information only and does not constitute legal advice or solicitation of legal services.
Transmission of information from this site is not intended to create, and its receipt does not constitute, an attorney-client relationship between Adam S. Kutner and the user of this site. In the event that any information on this web site does not conform fully with regulations in any jurisdiction, this law firm will not accept representation based on that information.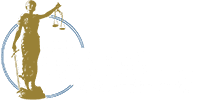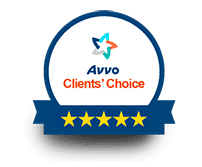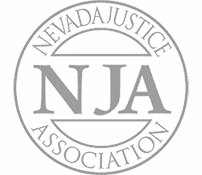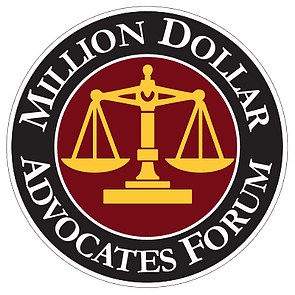 Adam Kutner is a Top 100 Trial Lawyer with Experience and Expertise that Will Benefit You
Call us today at (702) 382-0000 anytime to schedule a free consultation. We will work to get you the maximum settlement as quickly as possible.
Adam Kutner Reviews & Testimonials
"I needed an attorney because I couldn't deal with the accident on my own, so I needed someone else's opinion about my accident.
Well I heard about Adam Kutner through an associate of mine and I chose to seek him because I heard of him before also, so I thought he would be the best option for me.
I was very happy with my settlement and it came quicker than I thought, in just a couple months I received a check in the mail.
When I recommend Adam Kutner I would tell them that the settlement comes very quickly, and he is very helpful with transportation and whatever else you may need."
– Deborah Banks. 5/5 Stars
Real Client Testimonial: Deborah Banks
START YOUR FREE CONSULTATION
NO FEES UNLESS WE WIN!
Home Visits Are Available
Call Now for Details