Lawsuits for Lack of Personal Protective Equipment
When employees don't have the personal protective equipment (PPE) they need, injuries and illness can occur. Occupational Safety and Health Administration (OSHA) laws require employers to provide PPE when it's needed. When failing to provide PPE results in harm, several remedies may be available to a victim. However, the law is complex and nuanced. Our Las Vegas personal injury attorneys explain lawsuits for lack of personal protective equipment.
START YOUR FREE CONSULTATION
NO FEES UNLESS WE WIN!
Can You Sue Your Employer for Not Providing PPE?
Yes, it may be possible to sue your employer for not providing PPE. If you are injured because your employer does not supply the appropriate PPE, a lawsuit may be an option.
It might be necessary to show that the employer ignored complaints, so be sure to make a report to OSHA right away if your employer does not provide PPE. Not all jurisdictions allow for lawsuits based on injuries stemming from not having personal protective equipment. Check the law in your area to determine your rights.
Related: Your Rights When You Are Injured on the Job
When Can You Sue Because Your Employer Does Not Provide Personal Protective Equipment?
As an employee, you may want to file a lawsuit on the first day that your employer doesn't provide you with a mask or gloves. But bringing a case for lack of PPE can be complex. There are OSHA rules and regulations that may apply. In some circumstances, the claim may only go through workers' compensation.
Here is what you need to know regarding when you can sue if your employer doesn't provide personal protective equipment:
1. An Injury/Illness Claim Against Your Employer Goes Through Worker's Compensation
The first place to look when you have a workplace injury is at a workers' compensation claim. The victim should be able to file a claim through workers' compensation without having to prove negligence or fault on the part of the employer. Any kind of illness or injury at work may be the basis for a claim through workers' compensation. If the illness or injury occurs because of a lack of personal protective equipment, there may be additional remedies available to you.
2. You May Also File a Complaint With OSHA
If your employer doesn't provide you with the necessary PPE, you may file a complaint with OSHA. If the employer violates OSHA regulations for PPE, they face sanctions. Officials may impose a fine and require changes in practices. They may also revoke the company's operating license if they have one. If you feel your company is not providing the PPE that they are required to provide, be sure to make an OSHA report as soon as possible. If the company refuses to make changes, it may make them liable for damages if an accident occurs.
3. There Are No OSHA Rules Specifically for COVID-19 (Yet)
COVID-19 is unlike anything we've experienced in generations. At this time, there are no specific standards for how employers must take precautions for their workers and customers. While there are PPE requirements in many industries and occupations, workers may find that OSHA doesn't specifically have anything to say about their profession when it comes to COVID-19 precautions.
Both OSHA and the Centers for Disease Control and Prevention (CDC) have issued guidance for precautions. These recommendations include social distancing, a flexible sick-leave policy, training for employees in sanitization and cleaning of workspaces. Even though there are no rules specifically for the coronavirus, there are other regulations that may apply to airborne illnesses like COVID-19.
4. There Are Generic OSHA Safety Regulations That Cover Changing Conditions Such As the Coronavirus Outbreak
Even though there are no safety regulations specifically for COVID-19, there are still rules that may require your employer to provide PPE. The General Duty Clause of the OSHA law, 29 USC 654, requires each employer to furnish a place of employment that is free from recognized hazards. They must take measures to protect workers from dangers likely to cause death or serious physical harm.
Also, 29 CFR 1926.28(a) says that employers in the construction industry are responsible for requiring PPE use in all operations where there is exposure to hazardous conditions. 29 CFR 1910.1030 requires PPE where workers are exposed to bloodborne pathogens. In addition, 29 CFR 1910.132(a) says that protective equipment must be provided and maintained whenever necessary because of hazards capable of causing injury or impairment through absorption, inhalation or physical contact.
The employer must assess the workplace to determine if PPE is necessary. They must communicate requirements to the employees and provide training on wearing the equipment and its limitations. Finally, the equipment must be provided to employees at no cost. PPE should not be a substitute for engineering, safe practices or administrative controls. For an investigation of OSHA violations, the employee should file a complaint through the OSHA reporting system.
5. If the Company Is Found in Violation and They Don't Make Changes, You May Be Able to Bring a Lawsuit
Sometimes, if a company fails to make changes in response to an OSHA violation, that opens the door to a victim bringing a lawsuit outside of workers' compensation. The victim must be injured by not having PPE. It can be challenging to prove the causation between not having PPE and an illness like COVID-19. However, with contract-tracing efforts, it may be possible to build this evidence. Not all jurisdictions allow this type of lawsuit. (See Mull v. Zeta Consumer Products and Canape v. Petersen.)
6. You May Bring a Lawsuit if Your Employer Retaliates Against You for Filing an OSHA Complaint
If your employer retaliates against you for filing an OSHA complaint, you may file a legal claim. It is against the law to take action against someone because they file a complaint in good faith. A retaliation action may claim financial compensation and other remedies.
7. You May Also Bring a Claim Against Any Third Parties That May Be Responsible
If you're hurt because of a lack of personal protective equipment, there may be third parties that are responsible. Be sure to consider whether a third-party claim is appropriate in addition to a workers' compensation action or a civil lawsuit against the employer. This kind of claim does not depend on the outcome of the workers' compensation matter.
Personal Injury Attorneys for Lack of Personal Protective Equipment
Have you been injured by your employer failing to provide personal protective equipment? Contact our Las Vegas workers' comp attorneys today for your free consultation.
Legal Disclaimer
This webpage is not intended to be an advertisement or solicitation. The hiring of a lawyer is an important decision that should not be based solely upon advertisements. Material contained in our website is for general information only and does not constitute legal advice or solicitation of legal services.
Transmission of information from this site is not intended to create, and its receipt does not constitute, an attorney-client relationship between Adam S. Kutner and the user of this site. In the event that any information on this web site does not conform fully with regulations in any jurisdiction, this law firm will not accept representation based on that information.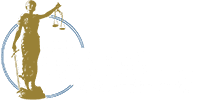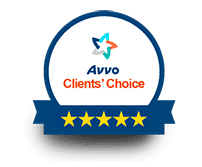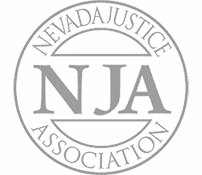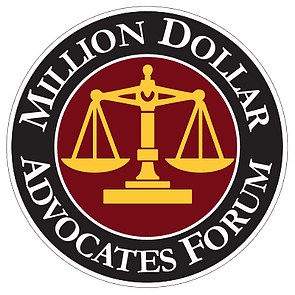 Adam Kutner is a Top 100 Trial Lawyer with Experience and Expertise that Will Benefit You
Call us today at (702) 382-0000 anytime to schedule a free consultation. We will work to get you the maximum settlement as quickly as possible.
Adam Kutner Reviews & Testimonials
"I needed an attorney because I couldn't deal with the accident on my own, so I needed someone else's opinion about my accident.
Well I heard about Adam Kutner through an associate of mine and I chose to seek him because I heard of him before also, so I thought he would be the best option for me.
I was very happy with my settlement and it came quicker than I thought, in just a couple months I received a check in the mail.
When I recommend Adam Kutner I would tell them that the settlement comes very quickly, and he is very helpful with transportation and whatever else you may need."
– Deborah Banks. 5/5 Stars
Real Client Testimonial: Deborah Banks
START YOUR FREE CONSULTATION
NO FEES UNLESS WE WIN!
Home Visits Are Available
Call Now for Details