Workers' Compensation: Your Rights When You Are Injured on the Job
If you were hurt at work or have an illness caused by poor working conditions, you may be entitled to worker's compensation benefits. The workers' compensation program is a state ordered insurance plan designed to take care of people who have been injured at work. Participation is required by state law for any company with employees.
START YOUR FREE CONSULTATION
NO FEES UNLESS WE WIN!
No-Fault System
The workers' compensation program is a no-fault system. If you are injured at work, you can receive compensation without having to prove who was at fault. This allows you to begin receiving medical benefits and compensation for lost wages right away.
If you had to file an injury claim against your employer, out of pocket expenses related to your injury would not be reimbursed until your claim was settled.
The no-fault nature of the workers' compensation program means that you can be eligible for benefits even if you are at fault for the injury. For instance, suppose you forget your glasses and run into a door frame, slicing your forehead. Even though the accident happened because you forgot your glasses, you can still collect workers' compensation if happened while you were on the job.
---
Exceptions to the No-Fault System
If you are under the influence of alcohol or drugs when the injury occurs you will not be eligible for workers' compensation insurance. Likewise, if you deliberately cause the accident you won't be covered. These exceptions can be unclear, however, depending on the facts surrounding the accident. If you find yourself in a gray area and you have been turned down for benefits, it is prudent to consult with an attorney familiar with to help protect your rights.
---
Remedies Against Your Employer
Generally, workers' compensation benefits are your only recourse for an on the job injury, as the no-fault nature of the system also protects your employer from personal injury claims brought by people injured at work.
However, there are exceptions to this rule. In the case where your employer deliberately hurts you, you can file a personal injury suit against them for damages. If you find yourself in this situation, you should consult a qualified workers' compensation lawyer to find out if your case is sound.
---
What if My Employer Doesn't Have Workers' Compensation Insurance?
By law, all employers must either carry workers' compensation insurance or self-insure. If you discover that your employer violated this law, it is appropriate to contact a workers' compensation attorney to help you through the process. Generally, you can take one of two approaches.
You may choose to file a claim through the state's special uninsured employer fund. In this case, you would collect your workers' compensation benefits directly from the state. The agency administering the fund will investigate your employer and collect reimbursement plus a penalty from them if they are found to be noncompliant with the law.
Your other option is to file a civil suit against your company for damages related to your injury or illness. Because they didn't follow the law and properly insure for workers' compensation, your employer is no longer exempt from having a lawsuit filed against them.
---
Injuries and Illnesses Covered By Workers' Compensation
The injuries and illnesses covered by workers' compensation vary slightly by state, and if you have any doubt as to whether your condition qualifies or you are experiencing difficulty getting your claim approved you should consult with a workers' compensation attorney.
Generally, any injury sustained while performing your job is eligible. It does not have to be obtained in the workplace. For example, if you are on an errand for your employer and trip and fall in the street, you are still eligible for workers' compensation.
Workers' compensation also covers illnesses incurred as a result of poor working conditions. For example, a skin rash you develop from chemicals in a factory would qualify. Gradually developing conditions such as carpel tunnel would also be covered.
Keep in mind, however, that the injury or illness for which you are seeking benefits must be serious enough that it cannot be treated through simple first-aid. A paper cut is not severe enough an injury to warrant a workers' compensation claim, but a gash needing stitches would be. If in doubt, consult with a workers' compensation attorney.
---
Who Qualifies as an Employee?
In order to be eligible for workers' compensation insurance benefits, you must meet the definition of "employee." An employee's duties are controlled by their employer. They are hired for wages. Any job training needed is provided by the employer.
In contrast, independent contractors, consultants, and freelance workers are merely required to deliver an assigned job. The nature of how the job is completed is not dictated by the company. These types of workers do not fall into the category of "employee" as it relates to workers' compensation insurance.
If you meet the criteria of an employee, it should not matter how long you have been employed or whether your job is part-time or seasonal.
In some states, there are certain workers that, although otherwise meeting the definition of employee, are excluded from workers' compensation coverage. These exclusions may include temporary workers hired through a temp agency, casual labor, domestic workers, agricultural and farm laborers, and undocumented workers. If you are being told that you fall under one of these special groups and you disagree, consult with a qualified workers' compensation attorney to determine your rights.
---
What Benefits Can You Get Under Workers' Compensation?
Depending on the nature of your injury or illness, worker's compensation insurance will cover wages, medical expenses and treatment, and rehabilitation and therapy for an injury or illness suffered at work. If you are unable to return to your existing job, you may also be eligible for vocational training or college tuition. Finally, permanent disability benefits may be available if your injury is long lasting.
In most cases, if you were to suffer an on the job injury or illness, your benefits will be handled appropriately and efficiently in order to speed your healthy recovery. If there is doubt, however, whether you qualify for benefits, it is advisable to consult with an attorney experienced in workers' compensation.
Legal Disclaimer
This webpage is not intended to be an advertisement or solicitation. The hiring of a lawyer is an important decision that should not be based solely upon advertisements. Material contained in our website is for general information only and does not constitute legal advice or solicitation of legal services.
Transmission of information from this site is not intended to create, and its receipt does not constitute, an attorney-client relationship between Adam S. Kutner and the user of this site. In the event that any information on this web site does not conform fully with regulations in any jurisdiction, this law firm will not accept representation based on that information.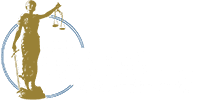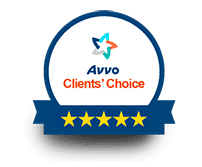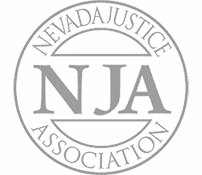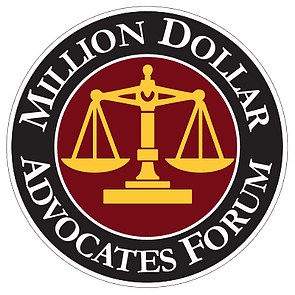 Adam Kutner is a Top 100 Trial Lawyer with Experience and Expertise that Will Benefit You
Call us today at (702) 382-0000 anytime to schedule a free consultation. We will work to get you the maximum settlement as quickly as possible.
Adam Kutner Reviews & Testimonials
"I needed an attorney because I couldn't deal with the accident on my own, so I needed someone else's opinion about my accident.
Well I heard about Adam Kutner through an associate of mine and I chose to seek him because I heard of him before also, so I thought he would be the best option for me.
I was very happy with my settlement and it came quicker than I thought, in just a couple months I received a check in the mail.
When I recommend Adam Kutner I would tell them that the settlement comes very quickly, and he is very helpful with transportation and whatever else you may need."
– Deborah Banks. 5/5 Stars
Real Client Testimonial: Deborah Banks
START YOUR FREE CONSULTATION
NO FEES UNLESS WE WIN!
Home Visits Are Available
Call Now for Details