8 Things You Need to Know About Broken Glass Injuries and Car Accidents
A car accident can result in a variety of injuries. You might expect to have injuries such as broken bones, bruises and even a concussion from whiplash. But another type of injury that you might not expect to have in a car accident is cuts from broken glass.
When you're in a car accident, you might come into contact with a lot of glass. Your car windshield can shatter in an accident and send glass flying everywhere. Even though car manufacturers have designed windshields to resist shattering, a broken windshield can still be very dangerous in a car accident. In addition to your windshield, your side and rear windows and mirrors also have glass that can shatter in a crash and cause lacerations.
START YOUR FREE CONSULTATION
NO FEES UNLESS WE WIN!
Broken Glass Injuries in Car Accidents
Broken glass is sharp. Even though the glass might shatter into smaller pieces, the fragments can still cause lacerations. If the cuts are deep, they can be very damaging.
Cuts from glass in a car accident are not only painful but also increase the risk of infections, which can affect the entire body. Depending on where the cuts are located, healing can be slow and mobility may be limited. For these reasons, broken glass can be a big problem when you're in a car accident.
What are Some Types of Broken Glass Injuries in Car Accidents?
There are several ways that you might suffer injuries because of broken glass in a car accident. Your cuts may be shallow, but you also may have deep lacerations. The cuts you have may be severe, and they may result in significant bleeding. A serious wound may be life-threatening, and you may even have one or more severed limbs or digits because of deep cuts from glass.
Can I Recover Financial Compensation if I'm Hurt Due to Broken Glass in an Accident?
If you're hurt because of broken glass in a car accident, you may be able to recover financial compensation. When you're injured because of the negligence of another driver, you may make a claim for your damages. In the case of broken glass during a crash, you can include damages that resulted from a shattered windshield, windows and mirrors in your injury claim after a car accident.
What Can I Recover for Broken Glass Injuries in a Car Accident?
If you suffer cuts from broken glass in an accident, your claim can include both your economic and your non-economic damages. Start with your medical bills. Your damages include all of the costs of your medical care as a result of the accident. Next, if you have collateral financial damages, you may add them to your claim too. For example, if you need some time off work to recover, the lost income can be a part of your claim. Next, you can include an extra amount to compensate for your pain, suffering and emotional anguish.
What Can I Claim for Pain and Suffering from Broken Glass Injuries in a Car Accident?
When you're hurt from broken glass in a car accident, you can claim an amount to compensate for pain and suffering. The amount you may seek for broken glass injuries may be quite high for several reasons. First, broken glass injuries can be excruciating. Even if the cuts are shallow, glass cuts can be damaging and take a long time to heal. In addition, lacerations may be disfiguring. You may have scarring that's permanent. Scarring can be the basis for a high pain and suffering award. As your injuries become more painful and you face permanent physical damage, your pain and suffering awards increase as part of your personal injury claim.
How Do I Know the Full Extent of My Injuries When a Car Accident Involves Broken Glass?
Your injuries from broken glass in a car accident may be deceiving. You might think that you don't have any injuries initially after the crash only to discover that you have serious cuts later on. Knowing the true extent of your broken glass injuries can be a real challenge after a car accident.
It's important to seek medical attention to identify your injuries. In addition to helping you determine how you are injured, your doctor can help you document your injuries as evidence for trial. It's important to work with medical professionals to ensure that you understand the full extent of your injuries so that you can properly value your personal injury claim.
Following your Treatment Plan for Broken Glass Injuries
It's important to follow your doctor's treatment plan when you're recovering from broken glass injuries in an accident. You must show that you take your injuries seriously and that you're doing everything you can to recover. If you don't follow your treatment plan carefully, the other side might try to claim that you're not really hurt or that you're not doing your part to get better. Doing what your medical care plan calls for is the best way to maximize your compensation for broken glass injuries after a car accident.
How Do I Prove That I Was Hurt by Broken Glass in an Accident?
To prove your injuries, you start with testimony from your medical care providers. If there are any photos of the accident, the images can be essential to connecting your injuries to the broken glass. A police report can be helpful, and witnesses can testify to damages to the vehicles and your physical condition immediately after the accident. Your own personal testimony also has weight. Your own story about your injuries can also be crucial when it comes to proving your injuries from broken glass in a car accident case.
Can I Claim Broken Glass Injuries if I Don't Drive a Nice Car?
Yes, you can claim injuries from broken glass in a car accident claim even if you don't drive an expensive vehicle. Your injuries are what they are, and you deserve full compensation for them. However, if you don't keep your car in good condition like driving with a cracked windshield, your damages may be reduced. But generally, the responsible driver must pay you fully for your damages whether you drive a car that's old or new.
Work with Our Attorneys for Broken Glass Injuries in Las Vegas
Contact our broken glass injury attorneys in Las Vegas if you're in a car accident that involves injuries associated with broken windows, mirrors or a windshield. We can help you investigate, evaluate, build and pursue your claim. There's no cost to call, and we're accepting new clients now. Contact us today.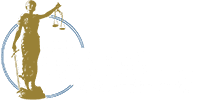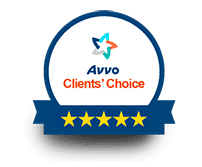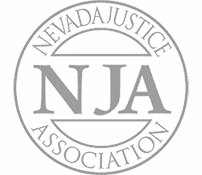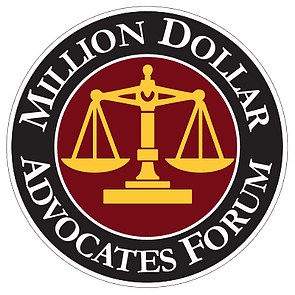 Adam Kutner is a Top 100 Trial Lawyer with Experience and Expertise that Will Benefit You
Call us today at (702) 382-0000 anytime to schedule a free consultation. We will work to get you the maximum settlement as quickly as possible.
Adam Kutner Reviews & Testimonials
"We were in a car accident – we were coming off of the interstate and were waiting – yielding at the exit and a car sped through the exit and smacked us in the rear.
It was definitely scary especially because we had our baby in the car. My husband and I and our baby in the back seat. We definitely – immediately went back in and checked on her to make sure she was okay.
We definitely had back pains my daughter had headaches. She kept holding her head and crying. It was pretty bad.
I remember seeing a couple billboards and a friend of mine did say they had a pleasant experience with Adam Kutner, so we called them right up.
They definitely were thorough, and you could tell just by talking to the people in the office that they genuinely cared about their clients.
They contacted us saying you know, explain the process on how the settlement gets done and about a week after that happened we had our settlement which was great and in my opinion Adam S. Kutner is the best attorney in Las Vegas."
– Janae Reynolds. 5/5 Stars
Real Client Testimonial: Janae Reynolds
START YOUR FREE CONSULTATION
NO FEES UNLESS WE WIN!
Home Visits Are Available
Call Now for Details