What to Do If Your Car is Totaled After an Accident
You have probably heard the term "totaled" regarding car accidents. However, you may not know what that means. In Nevada, a "totaled" vehicle is where the damage exceeds 65% of the fair market value.[1]
If the insurance company declares your automobile is totaled after a crash, there are important things to keep in mind to make sure that you get fair value for your losses. These considerations can help ensure you are protected and know what to do if your car is totaled after an auto accident in Nevada. It is recommended you consult with a car accident attorney to discuss the compensation you may be entitled.
START YOUR FREE CONSULTATION
NO FEES UNLESS WE WIN!
What's a Totaled Car in Nevada?
The term for a totaled car in Nevada is a total loss. When a vehicle is totaled, the estimated cost to repair the car is more than 65 percent of the value of the vehicle. The value is based on the value of the car right before the crash.
It's not based on what you paid for the vehicle, the amount of your car loan, or what it's going to cost you to replace your vehicle. Instead, to decide if your vehicle is a total loss, the insurance company determines whether it's going to cost more than 65 percent of the vehicle's value to fix.
Will the Insurance Company Pay for My Totaled Car?
What the insurance company pays you depends on what insurance coverage you have. If you have Nevada's minimum required insurance coverage, you have coverage for only the damage that you cause to other people. If you're at fault for the crash, the required insurance coverage doesn't pay you.
However, if you have collision and comprehensive coverage, your insurance company should pay for your damages up to your policy limit. If you have $5,000 in damage and you have a $10,000 policy, your insurance pays you the full $5,000.
Don't forget you likely have a deductible that you need to meet before your insurance coverage kicks in. If you have $15,000 in damage and a $10,000 policy, your insurance company will pay you the $10,000 minus the amount of your deductible.
Bringing a Claim Against the Other Driver
Nevada is an at-fault state that allows you to bring a claim against the other driver and their insurance if the other driver is at fault for the crash. Just like your own insurance, the other insurer pays up to the policy limits.
You can bring a claim against the responsible driver if you have damages on top of that. Even though you can bring a claim against the other driver in Nevada, it's still important to purchase collision coverage in case the other driver is uninsured or underinsured.
Does the Insurance Company Replace My Car?
The insurance company will pay you for what your car was worth right before the crash. That might be more or less than your remaining loan balance. The insurance company doesn't replace your vehicle. Instead, they send you a check. It's up to you to find your next car.
How Do I Determine If the Insurance Company Is Offering Me a Fair Settlement?
It's important to verify that the insurance company is giving you a fair price for your totaled vehicle. There are online search tools that you can use to get a rough idea of the value of your car before the crash. You can also take modifications and upgrades into account. While an online tool isn't good enough for the courts, it can be a starting point for your evaluation of the insurance company's offer.
If I Agree With the Insurance Company's Offer, What Happens Next?
If you agree with the insurance company's offer, you accept it. You have 30 days to sign over a salvage title to the insurance company. The insurer will sell your totaled car to a third party who will scrap it or completely rebuild it.
Can I Keep the Car Myself?
In Nevada, you can negotiate with the insurance company to keep your vehicle. If you keep it, you'll receive a lower settlement because a totaled car still has some value. You must get a salvage title for the vehicle.
You can repair the vehicle, but you can't drive it until you have it inspected. An inspector must certify that it's in drivable condition. In most cases, keeping a totaled vehicle isn't the best option. The insurance company almost always takes possession of a totaled vehicle and issues you a settlement check.
What Happens If We Go to Court?
If you disagree with the insurance company's appraisal, you can take them to court. If you go to court, you need to bring an expert appraiser with you to testify to the value of your vehicle. An online tool won't stand up in court because it doesn't follow the Nevada Rules of Evidence to be admissible in a court hearing.
A person with extensive knowledge and experience in valuing vehicles can come to court to give their opinion of the vehicle's value and how they arrived at that figure. The accomplished car accident attorneys at Adam S. Kutner, Injury Attorneys can help you find the right expert for your case.
How Can a Lawyer Help Me?
An experienced attorney can look at your case to determine if you've received a fair offer from the insurance company. If you have a specific request, like keeping the vehicle, your attorney can help you handle the negotiations.
If the insurance company isn't giving you a fair value, your attorney can help gather the information you need and approach the insurance company on your behalf to negotiate a better offer. If you need to go to court, your attorney has a network of professional appraisers standing by to make sure that you have the evidence you need to make your case in court.
Your property damage is only one element of your case. If you have significant property damage, it's also common to have physical injuries. When you work with a qualified car accident lawyer, they can look at all aspects of your case. That way, you know that you're handling your claim in the best possible way.
Sources:
1. N.R.S. § 487.790(1)(b) – NRS 487.790  "Total loss vehicle" defined.
Legal Disclaimer
This webpage is not intended to be an advertisement or solicitation. The hiring of a lawyer is an important decision that should not be based solely upon advertisements. Material contained in our website is for general information only and does not constitute legal advice or solicitation of legal services.
Transmission of information from this site is not intended to create, and its receipt does not constitute, an attorney-client relationship between Adam S. Kutner and the user of this site. In the event that any information on this web site does not conform fully with regulations in any jurisdiction, this law firm will not accept representation based on that information.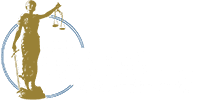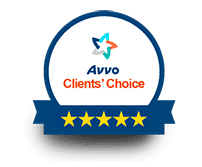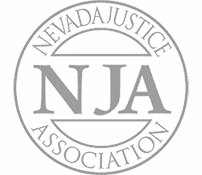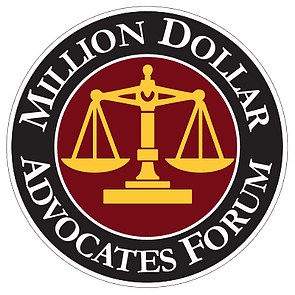 Adam Kutner is a Top 100 Trial Lawyer with Experience and Expertise that Will Benefit You
Call us today at (702) 382-0000 anytime to schedule a free consultation. We will work to get you the maximum settlement as quickly as possible.
Adam Kutner Reviews & Testimonials
"We were in a car accident – we were coming off of the interstate and were waiting – yielding at the exit and a car sped through the exit and smacked us in the rear.
It was definitely scary especially because we had our baby in the car. My husband and I and our baby in the back seat. We definitely – immediately went back in and checked on her to make sure she was okay.
We definitely had back pains my daughter had headaches. She kept holding her head and crying. It was pretty bad.
I remember seeing a couple billboards and a friend of mine did say they had a pleasant experience with Adam Kutner, so we called them right up.
They definitely were thorough, and you could tell just by talking to the people in the office that they genuinely cared about their clients.
They contacted us saying you know, explain the process on how the settlement gets done and about a week after that happened we had our settlement which was great and in my opinion Adam S. Kutner is the best attorney in Las Vegas."
– Janae Reynolds. 5/5 Stars
Real Client Testimonial: Janae Reynolds
START YOUR FREE CONSULTATION
NO FEES UNLESS WE WIN!
Home Visits Are Available
Call Now for Details