Filing an Auto Accident Claim in Nevada
In Nevada, if you are involved in a major accident, it is your duty to file a claim with your insurance company to receive reimbursement for your damages. However, filing a claim can be a nerve-racking and complicated process to undertake when you are already shaken up from the wreck. That is why we have compiled this simple guide of what you should do before, while and after you file your claim. It is always recommended you speak to a Las Vegas car accident lawyer to help you navigate this complex process to ensure you receive the maximum compensation.
START YOUR FREE CONSULTATION
NO FEES UNLESS WE WIN!
Accidents that are Worthy of a Claim
If serious damage has been done to your vehicle, or the party's other vehicle (or vehicles, if it is a multi-car accident), then it is imperative that you call your insurance company. It also goes without saying that if anyone involved in the accident is hurt, these injuries must be documented and reported to the insurance adjuster.
However, while there are insurance policies that state that the insurance company must be notified of anything that can potentially lead to a claim, there are situations where a call to the insurance company is not necessarily warranted.
For example, if you are involved in a one-person accident and you are not injured, or you have the ability to pay for your injuries out of pocket, it is not required that you file a claim. Also, if there is little to no damage to any of the vehicles involved in a multi-car accident and little to no property damage, a claim is not necessary.
Always Be Prepared Ahead of Time
In accordance with Nevada law, motorists must carry liability insurance on each vehicle registered in the state. The legal minimum limits of coverage are $15,000 for one person in an accident, $10,000 per accident for property damage and $30,000 for each accident where multiple people are hurt.
Without this minimum coverage, you will be unable to register a car with the Nevada Department of Motor Vehicles. If you are caught without the minimum required insurance, your license or registration may be suspended and you will have to pay a $250 fine to the state to have each suspension lifted. All drivers must carry their current insurance card in their cars in accordance with the law.
It is also a good idea to have a notepad and pen handy in your glove box. This is so you have them available to jot down details in the aftermath of a wreck. You may also utilize a note-taking app on your smartphone such as Evernote, and your device's built-in camera to record the damage. If your cell phone does not have a camera, you should store a disposable camera in your vehicle for taking photos of the damage incurred in the aftermath of a collision.
At the Scene of a Nevada Accident
Before you call in a claim, it is extremely important to follow Nevada's laws about what to do immediately following a collision. Nevada Revised Statutes (NRS) directs that any driver involved in a wreck must stop at an accident that involves damage to a vehicle or other property (NRS 484E.020), or a death or injury (NRS 484E.010). Drivers are also required to give information and render aid in accordance with NRS 484E.030.
Of course, the most important thing is to remain calm and assess the area. It is not recommended to leave your vehicle unless it is definitely safe to do so. Check for injuries and call the police only if someone is hurt or the damage to any automobile involved is severe. This is important because as of March 3, 2014, the Las Vegas Metropolitan Police Department joined other area departments when they announced that they will no longer respond to minor, non-injury car accidents. As a matter of fact, if the total damage from a collision is under $750, and no one is injured, Nevada's state and local police officers will no longer respond to the scene.
Lt. Tom Lawson of the Nevada Highway Patrol (NVP) suggests that occupants seek medical attention for any symptoms of an injury immediately. Even mild symptoms may suggest a brain concussion, a serious condition with few warning signs. You can report injuries to emergency services by calling 911, NVP by dialing *647 or the local police by dialing 311.
Of course, it is pertinent that you exchange information with all other drivers while still at the scene. You will need to get their names, addresses, phone numbers, driver's license information, the vehicle registrants/insureds' names and numbers and all insurance policy numbers. Also jot down the makes, models, years and license plate numbers of all vehicles involved. In turn, provide such information to the other parties in exchange. Also, don't forget to get the names and numbers of all passengers and witnesses to the collision.
This is also when having a disposable camera or a smartphone can be used to snap a couple of pictures so the insurance company can assess damage. Also be sure to take a few pictures of the weather and road conditions if they are important to your claim.
When you are able to go home, write or record your account of the events that took place immediately before, during and after the accident. You should also follow up on your wounds with your primary care physician the day after the accident so you have a documented account of your injuries.
Filing an Auto Accident Claim in Nevada
You should immediately contact your insurer while all the details of the wreck are still clear in your mind. Make sure that you have your insurance card, declarations page and all notes and pictures collected at the scene with you before you place the call.
Nevada is what is deemed a "fault" state when referring to car accident liability. This means the driver that causes an accident is the person that pays for all losses, including bodily injuries and vehicle damages. As a "fault" state, a victim of a car accident may seek compensation for auto repair and medical costs in one of three ways. He or she can file a claim with their own auto insurance, file a third party claim with the other party's insurance or file a personal injury lawsuit in the proper jurisdiction.
If the accident involved multiple vehicles, the insurance companies will have to investigate the circumstances of the collision. This is especially true if there were no police on the scene to write a report and make a determination of fault. To determine the liable party, the claims adjusters from each company will talk to all parties involved and examine the damages to each vehicle. They will determine fault and use their findings to structure a fair settlement for the wronged party.
Remember to ask questions while you have your insurance representative on the phone. Be sure that you understand who's coverage is paying for the damages, the insurance company's procedure for processing claims and which forms must be filled out (and by what deadline). Keep accurate records of every conversation that you have with the insurer, other parties, doctors and repair shops, including contact information and the date and time of contact. Your insurer should address all of your concerns, but if you have any pressing questions regarding the claims process, you call the Nevada Division of Insurance at their Carson City and Las Vegas offices for clarification. If you are considering filing an auto accident claim, we recommend that you contact one of our accomplished Las Vegas or Henderson car accident attorneys as soon as possible.
Legal Disclaimer
This webpage is not intended to be an advertisement or solicitation. The hiring of a lawyer is an important decision that should not be based solely upon advertisements. Material contained in our website is for general information only and does not constitute legal advice or solicitation of legal services.
Transmission of information from this site is not intended to create, and its receipt does not constitute, an attorney-client relationship between Adam S. Kutner and the user of this site. In the event that any information on this web site does not conform fully with regulations in any jurisdiction, this law firm will not accept representation based on that information.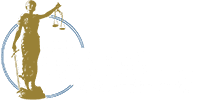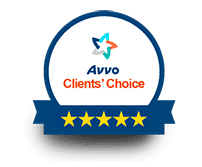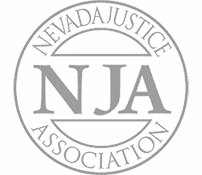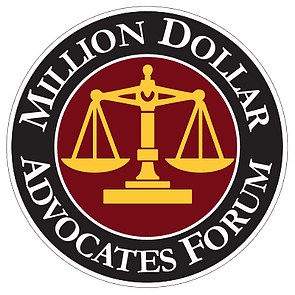 Adam Kutner is a Top 100 Trial Lawyer with Experience and Expertise that Will Benefit You
Call us today at (702) 382-0000 anytime to schedule a free consultation. We will work to get you the maximum settlement as quickly as possible.
View Additional Car Accident Resources
Adam Kutner Reviews & Testimonials
"We were in a car accident – we were coming off of the interstate and were waiting – yielding at the exit and a car sped through the exit and smacked us in the rear.
It was definitely scary especially because we had our baby in the car. My husband and I and our baby in the back seat. We definitely – immediately went back in and checked on her to make sure she was okay.
We definitely had back pains my daughter had headaches. She kept holding her head and crying. It was pretty bad.
I remember seeing a couple billboards and a friend of mine did say they had a pleasant experience with Adam Kutner, so we called them right up.
They definitely were thorough, and you could tell just by talking to the people in the office that they genuinely cared about their clients.
They contacted us saying you know, explain the process on how the settlement gets done and about a week after that happened we had our settlement which was great and in my opinion Adam S. Kutner is the best attorney in Las Vegas."
– Janae Reynolds. 5/5 Stars
Real Client Testimonial: Janae Reynolds
START YOUR FREE CONSULTATION
NO FEES UNLESS WE WIN!
Home Visits Are Available
Call Now for Details