How Much Is My Bicycle Accident Claim Worth?
When you're in a bicycle accident, it's natural and even important to wonder about the value of your bicycle accident claim. Having a realistic picture of the value of your bicycle accident claim is vital to help you plan for the future and understand what your options are.
Although your bike lawyer can help you determine a clearer picture of the value of your claim, you may want more insight into how this value is determined. Here's what you should know about the value of your bicycle accident claim in Nevada:
START YOUR FREE CONSULTATION
NO FEES UNLESS WE WIN!
How Much Could My Bicycle Accident Claim Be Worth?
The value of your bicycle accident claim is the total of your damages. Your damages include your financial losses and compensation for your physical and emotional anguish. Your damages account for your financial losses that result from the accident, and additional amounts compensate you for the intangible losses that come along with being the victim of a bicycle accident.
Types of Damages in a Bicycle Accident Claim
Here are the types of compensation that you may request in a bicycle accident claim:
Hospital bills
Ambulance transport bills
Medical equipment like bandages, crutches, transportation aides
Prescription medications
Follow-up medical care
Nursing care
Lost earnings/loss of work
Property damages
Emotional distress
Mental injuries like flashbacks, depression, and anxiety
Loss of use of limbs or bodily functions
Inability to enjoy activities that you used to enjoy like bicycle riding
Scarring or permanent disability
Physical pain
How to Calculate the Value of Your Bicycle Accident Claim
Determining the value of your economic damages in a bicycle accident claim is quite straightforward. Add up your financial losses. These are all of the bills that you have from the accident along with all of the other ways that you lose out on earning money because of the accident.
Your pain and suffering damages are more complicated. The severity of your injuries, the time it takes to recover physically, and permanent scarring all play a role in the value of your pain and suffering damages. Your attorney can help you value this category of damages in your bicycle accident claim.
Collecting Your Bicycle Accident Injury Compensation
Even though you may carefully calculate all of the compensation that you may deserve, the business of valuing your bicycle accident claim is more complicated. In a perfect world, you should recover the total amount of your damages. However, some practical difficulties may complicate the value of your claim:
Comparative Fault
Even if you may have done something to contribute to the accident, you can often still recover for some of your losses. However, the amount you recover is reduced by your share of fault for the accident. It's up to the person who tries the case to ultimately apportion responsibility between the parties. If fault might be a question in the case, you can still receive a fair settlement through negotiations. It's important to have evidence of the other party's fault to make persuasive arguments during the negotiations process.
Disputes About the Facts of the Case
Just like questions of shared fault, disputes about the facts of the case may also play a role in determining the value of the case. If there are questions about how the accident occurred, the extent of your medical injuries, the recovery time for your injuries or other disputes, these questions can impact the final amount of your settlement.
However, it's important not to allow the other side to cast unfair doubt on your case. If you have strong evidence, your attorney for bicycle accidents can help you respond to unreasonable claims by the other side. Your attorney can help you understand when the facts are in dispute and when you simply need to present evidence of the strength of your case.
Legal Questions That Might Complicate the Case
In addition to factual questions that might complicate the case, legal questions can also impact the value of the claim. For example, if there is legal uncertainty about the admissibility of a critical witness statement, the uncertainty may affect the ultimate settlement of your claim. Your attorney can help you determine how legal issues might impact the value of your case.
Resources of the Responsible Party
The party responsible for your bicycle accident must pay your claim. That means, they must have the resources to compensate you. If your damages total $50,000, but the responsible party only has $30,000 in assets, you may not recover more than $30,000. However, it's important not to assume that you don't have a case if the other side appears to have limited resources. There may be different ways to go about collecting the fair value of your claim.
For example, Nevada law requires all motorists to carry accident liability insurance. Even if the insurance policy is the driver's only asset, it's still an excellent place for a bicycle accident victim to look for compensation. The driver's insurance policy may pay out to the policy limits. A motorist insurance policy may help you gather the compensation that you deserve.
There may be additional places to look to collect compensation. If the driver is working for an employer at the time of the accident, the employer may have additional resources including an insurance policy or the funds to pay a claim directly. When an accident occurs because of a manufacturing defect, the car manufacturer or even the bicycle manufacturer may be liable for the crash. A product manufacturer is likely to have the resources to pay your claim in full.
All of this is to say that the responsible party's ability to pay your claim is an integral part of valuing your bicycle accident claim. However, it's important not to assume that the other party doesn't have the resources to compensate you. Your attorney can help you investigate sources to collect compensation.
Contact Our Las Vegas Bicycle Accident Attorneys
Do you want to know the value of your bicycle accident claim? Our experienced Las Vegas accident attorneys can help. Let our team evaluate your claim and give you an honest idea of the value of your claim. Each day, we help bicycle accident victims fight for the compensation that they deserve. Call Adam S. Kutner & Associates today to talk about your case.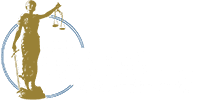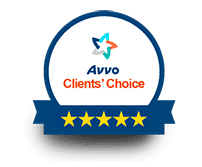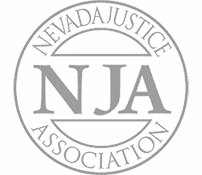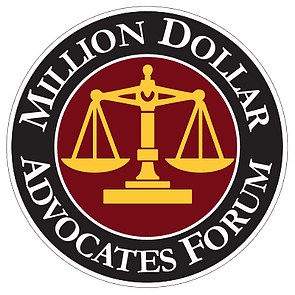 Adam Kutner is a Top 100 Trial Lawyer with Experience and Expertise that Will Benefit You
Call us today at (702) 382-0000 anytime to schedule a free consultation. We will work to get you the maximum settlement as quickly as possible.
Adam Kutner Reviews & Testimonials
"I needed an attorney because I couldn't deal with the accident on my own, so I needed someone else's opinion about my accident.
Well I heard about Adam Kutner through an associate of mine and I chose to seek him because I heard of him before also, so I thought he would be the best option for me.
I was very happy with my settlement and it came quicker than I thought, in just a couple months I received a check in the mail.
When I recommend Adam Kutner I would tell them that the settlement comes very quickly, and he is very helpful with transportation and whatever else you may need."
– Deborah Banks. 5/5 Stars
Real Client Testimonial: Deborah Banks
START YOUR FREE CONSULTATION
NO FEES UNLESS WE WIN!
Home Visits Are Available
Call Now for Details