Nevada Ride-Sharing Accident Laws Liability
Ride-sharing isn't a new concept, but modern technology has turned ride-sharing into a multi-billion dollar industry. Ride-sharing is when a person who owns their own vehicle offers a paid travel service and is most synonymous with companies like Uber and Lyft. Most modern ride-sharing services connect drivers and passengers using smartphone technology.
The rise in popularity among ride-sharing companies has offered increased transportation availability across the globe but has also raised concerns over what happens after an accident in an Uber or Lyft. It's essential for anyone who has been in a car accident in an Uber or Lyft to work with an experienced Las Vegas car accident attorney due to the complex nature of these cases.
START YOUR FREE CONSULTATION
NO FEES UNLESS WE WIN!
Ride-Sharing Basics
Software applications allow drivers and passengers to find each other in real time without a live dispatcher. Passengers pay online. Drivers don't have to be employees with set working hours. Instead, they can work flexible schedules that include higher pay for peak periods.
What About Legalities?
Whether you have used a ride-sharing service or not, you might wonder how the legalities work with ride-sharing. Do Uber and Lyft drivers provide their own insurance? Do drivers have to tell their car insurance companies that they're driving commercially? Who pays if you're hurt as a passenger during an Uber ride? Here's what you need to know to understand Nevada ride-sharing accident laws and liability.
Ride-Sharing Basics in Nevada
Nevada laws regulate ride-sharing in Las Vegas and throughout the state. Nevada Revised Statutes Chapter 706A governs transportation network companies in Nevada like Uber and Lyft.
Nevada law 706A.050 defines a transportation network company as any network that uses software or other digital communication to connect drivers with passengers for transportation services. Under the law, a driver is engaged in ride-sharing activities anytime they're transporting passengers, or they've accepted a request and they're driving to pick up passengers.
Ride-sharing companies must keep in mind the following:
Drivers must obey all traffic laws
The company must require all prospective drivers to complete an application
Hiring must involve investigating the applicant's driving history
An evaluation of the driver's criminal history must occur not less than every three years
Examples of Liability
In Nevada, liability for a ride-sharing accident depends on what's going on at the time of the crash. Let's look at three different scenarios where accidents may occur that involve ride-sharing:
Liability at a Glance
You're a passenger in the ride-share vehicle: The ride-share company's insurance applies
You're in the other car, and the accident occurs while the ride-share driver has passengers: The ride-share company's insurance applies
You're in the other vehicle and the ride-share driver is en-route to get passengers: The ride-share company's gap insurance applies if it's more than the driver's individual coverage
The ride-share driver doesn't have any passengers and they're not traveling to get passengers: The driver's personal liability policy applies
Nevada is an at-fault state: Look to the insurance covering the at-fault driver
Rules of comparative negligence apply
The Accident Occurs While There are Passengers in the Vehicle
When an auto accident occurs while the ride-share driver has passengers in their vehicle, the ride-sharing company's insurance covers the driver's liability. Most companies carry insurance that far exceeds the state minimum insurance policies. For example, Uber provides $1 million in liability coverage.
By comparison, the Nevada minimums are only $15,000 in bodily injury per person, $30,000 in personal injury per accident, and $10,000 per accident for property damage. Whether you're a passenger in the ride-sharing vehicle or you're a driver or passenger in another car while they have passengers, if the ride-share driver is responsible for the accident, you should be able to recover from the ride-share company's insurance policy.
The Accident Occurs While the Driver Is Traveling to Pickup Passengers
When a driver is en route to pick up passengers, their personal insurance coverage applies first. However, Nevada insurance minimums are often way too low to cover injuries and other losses.
Some ride-share services provide gap coverage for this situation. For example, Uber offers gap coverage of up to $50,000 per person in personal injury and $25,000 for property damage in cases where the driver is en route for a pickup.
The Accident Occurs When the Driver Isn't Actively En Route
When the driver isn't driving passengers or on their way to pick them up, the ride-sharing company's insurance doesn't apply. In that case, you look to the driver's personal insurance to cover your losses. An accident in this situation is much like any other accident involving private individuals.
Remember, Nevada Is an At-Fault State
When you're determining who pays for a ride-sharing accident, remember that Nevada is an at-fault state. To figure out who pays, you must determine who caused the crash. That's the person who pays for the accident using their insurance.
How Are Taxi Services Different?
Taxi drivers often own their own vehicles just like ride-share drivers. Taxi drivers are more likely to be employees than ride-share drivers, but ride-share companies have a duty to investigate driver qualifications under Nevada law just like taxi companies must hire carefully, so employer liability for negligent hiring may be the same. The most important distinction between taxi drivers and ride-sharing services is that taxi drivers typically maintain higher amounts of insurance for during pickups than ride-share drivers.
However, taxis don't have to maintain uninsured or underinsured motorist coverage. Uber provides uninsured motorist coverage. Also, ride-share services may provide higher total liability coverage. For example, Uber offers a total of $1 million in liability coverage during passenger pickup and travel. Choosing to travel by taxi or by ride-share likely provides some benefits that the other service doesn't offer.
Does Your Personal Insurance Cover Ride Share Driving?
Many drivers assume that they can offer ride-sharing with their personal insurance alone. This isn't the case. Most personal auto insurance policies exclude ride-for-hire services. If you're only relying on your individual policy, you're essentially operating without insurance.
If you're going to drive a ride-share, you must make sure the company you're driving with offers insurance. Most of the large ride-sharing companies offer liability coverage. It's important to do your homework before you begin driving, so you're not surprised after you have an accident.
How a Car Accident Lawyer Can Help
It's clear that determining liability after a car accident in an Uber or Lyft is a complicated process of carefully considering the exact circumstances of the crash. A skilled car accident attorney has the expertise to analyze the details of the crash to help you sort out who is liable for the damages caused.
Your lawyer can determine what insurance policy might apply, and how to bring your claim for recovery. They can help you contact the at-fault party and handle negotiations to ensure you get what you need after the accident.
Legal Disclaimer
This webpage is not intended to be an advertisement or solicitation. The hiring of a lawyer is an important decision that should not be based solely upon advertisements. Material contained in our website is for general information only and does not constitute legal advice or solicitation of legal services.
Transmission of information from this site is not intended to create, and its receipt does not constitute, an attorney-client relationship between Adam S. Kutner and the user of this site. In the event that any information on this web site does not conform fully with regulations in any jurisdiction, this law firm will not accept representation based on that information.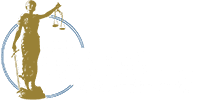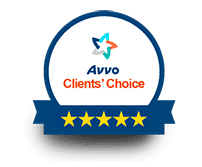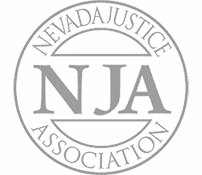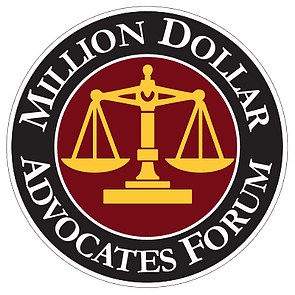 Adam Kutner is a Top 100 Trial Lawyer with Experience and Expertise that Will Benefit You
Call us today at (702) 382-0000 anytime to schedule a free consultation. We will work to get you the maximum settlement as quickly as possible.
View Additional Car Accident Resources
Adam Kutner Reviews & Testimonials
"We were in a car accident – we were coming off of the interstate and were waiting – yielding at the exit and a car sped through the exit and smacked us in the rear.
It was definitely scary especially because we had our baby in the car. My husband and I and our baby in the back seat. We definitely – immediately went back in and checked on her to make sure she was okay.
We definitely had back pains my daughter had headaches. She kept holding her head and crying. It was pretty bad.
I remember seeing a couple billboards and a friend of mine did say they had a pleasant experience with Adam Kutner, so we called them right up.
They definitely were thorough, and you could tell just by talking to the people in the office that they genuinely cared about their clients.
They contacted us saying you know, explain the process on how the settlement gets done and about a week after that happened we had our settlement which was great and in my opinion Adam S. Kutner is the best attorney in Las Vegas."
– Janae Reynolds. 5/5 Stars
Real Client Testimonial: Janae Reynolds
START YOUR FREE CONSULTATION
NO FEES UNLESS WE WIN!
Home Visits Are Available
Call Now for Details