Auto Accident Attorney Initial Consultation
Traffic accidents are a serious problem in the United States. The National Highway Traffic Safety Administration (NHTSA) reported more than five million police-reported crashes in 2020 alone. More than two million of those caused reported injuries.
If you or someone you know has been injured in an auto accident, you may be eligible for compensation for medical bills, property damage, or pain and suffering. A free consultation with an experienced auto accident attorney could be exactly what you need. While we do understand the hesitancy you might be feeling about contacting an attorney, we are here to assure you that we have your best interest in mind. Let's talk a little about what you can expect.
START YOUR FREE CONSULTATION
NO FEES UNLESS WE WIN!
If you've been injured in a car accident, give our experienced attorneys a call at 702.382.0000.
What is personal injury law?
The laws that apply to car accident injury cases are personal injury laws. Personal injury law — also called tort law — involves cases where an individual has suffered harm, injury, or damage to their property due to the negligence or intentional actions of another party. This can include slip and fall accidents, auto accidents, amusement park accidents, and others.
In these situations, the injured party may be entitled to compensation for their losses. However, figuring out the legal process and determining the best course of action can be a challenge without the help of an auto accident attorney.
When should you file a personal injury lawsuit?
Every state has its own laws regarding filing lawsuits. In Nevada, there is a statute of limitations that applies to all car accident claims. This is a rule that determines how long you have to file a lawsuit after an accident has occurred. For claims involving injuries or death to a person, the statute of limitations is two years. For claims involving property damage, you'll have up to three years to file.
While you do have some time, it's crucial that you file as soon as possible. Your attorney will have a lot of legwork to do when proving your case, so the more time they have, the better. It's also better to gather information while the details are still fresh in everyone's minds.
What to expect during the initial consultation
During your initial consultation, you will meet with one of our auto accident attorneys, who will ask you some questions about your case. They will discuss the accident and injury in detail and review your medical records, bills, and other documents.
Once the car accident lawyer has all the facts and has a clear picture of the case, they will discuss your legal options with you. This will include a thorough explanation of the legal process and the expected timeline.
If you need to speak to a skilled auto accident attorney, contact us for a free consultation.
What to bring to the initial consultation
In order for a personal injury lawyer to review your case, you'll need to bring specific materials with you. This might include the following:
Documentation of the accident or injury
Medical records and bills
Insurance information
Contact information for witnesses
Any relevant legal documents or correspondence
Do your best to include any and all documentation you have and not leave out any details. The more the attorney for your auto accident knows, the better. This will give you the most accurate idea of what to expect. It is also a good idea to write down a list of questions you have for your attorney. That way, you won't forget to ask something while you are there.
Reviewing and assessing your claim
During this phase of the consultation, we will discuss whether or not you have a viable claim. We will look at any weaknesses your case might have and how we might defend them. We'll also determine who appears to be at fault so that you have the strongest chance of winning.
Negligence has to be proven in order to win a lawsuit, and we will be able to determine that during this consultation.
With all the information in place, we will move on to discussing the legal strategies we might use to defend you. We might also ask for more information regarding the accident if we feel something is missing. If we happen to decide that you don't have a case, we will let you know. Either way, you will not be charged for the initial consultation.
Discussing your potential compensation
Some people feel that they don't need an attorney to estimate their damages. After all, you're perfectly capable of adding up your medical bills and expenses. However, an accident attorney can help you identify all losses to which you may be entitled.
The guidelines for personal injury law can vary from state to state, but in Nevada, you're entitled to receive compensation for losses such as lost wages, medical expenses (present and future), funeral expenses, and pain and suffering damages.
While you may be able to add up the totals of the bills you receive, some expenses are harder to calculate, such as pain and suffering. This is where an experienced professional can assist you in figuring out those losses.
Questions to ask during the initial consultation
During your initial consultation, you are free to ask the car accident lawyer anything you wish. We highly encourage it so that you will feel more comfortable moving forward. One question you should ask any attorney you consult is how much experience they have handling similar cases. They should also be able to tell you about the outcomes they've achieved and the challenges these cases have presented. You can also ask them to go into more detail about your likely outcome and the potential damages you could receive.
Another topic to discuss could be your financial obligations. You will want to know in advance what the fee structure and payment options are. Then, be sure to find out about the communication you can expect throughout the process. They should explain how often you will receive updates, who will contact you, and how they will communicate with you.
Know your rights
If you were the victim of a car accident and sustained injuries due to the negligence of another, you may be entitled to more compensation than you know. The attorneys at Adam S. Kutner, Injury Attorneys have the experience and the knowledge you need in order to win your case. Our team is passionate about justice and helping you get the maximum settlement allowed. Please don't hesitate to reach out to our office and let us know how we can help. We are here to serve you.
If you were injured in an auto accident, contact us today for a free consultation. We are here to answer your questions.
Citations:
Goguen, D. (2023). Nevada Car Accident Laws.
National Statistics. (2022).
Nevada Personal Injury Lawyer.
Personal Injury. (2013).
Legal Disclaimer
This webpage is not intended to be an advertisement or solicitation. The hiring of a lawyer is an important decision that should not be based solely upon advertisements. Material contained in our website is for general information only and does not constitute legal advice or solicitation of legal services.
Transmission of information from this site is not intended to create, and its receipt does not constitute, an attorney-client relationship between Adam S. Kutner and the user of this site. In the event that any information on this web site does not conform fully with regulations in any jurisdiction, this law firm will not accept representation based on that information.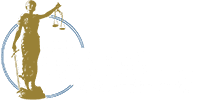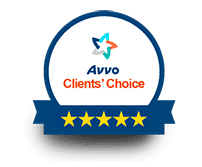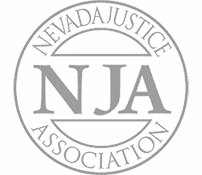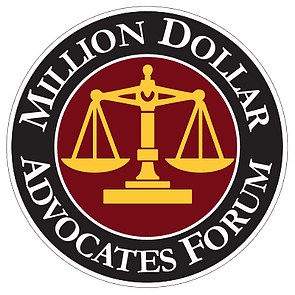 Adam Kutner is a Top 100 Trial Lawyer with Experience and Expertise that Will Benefit You
Call us today at (702) 382-0000 anytime to schedule a free consultation. We will work to get you the maximum settlement as quickly as possible.
Adam Kutner Reviews & Testimonials
"We were in a car accident – we were coming off of the interstate and were waiting – yielding at the exit and a car sped through the exit and smacked us in the rear.
It was definitely scary especially because we had our baby in the car. My husband and I and our baby in the back seat. We definitely – immediately went back in and checked on her to make sure she was okay.
We definitely had back pains my daughter had headaches. She kept holding her head and crying. It was pretty bad.
I remember seeing a couple billboards and a friend of mine did say they had a pleasant experience with Adam Kutner, so we called them right up.
They definitely were thorough, and you could tell just by talking to the people in the office that they genuinely cared about their clients.
They contacted us saying you know, explain the process on how the settlement gets done and about a week after that happened we had our settlement which was great and in my opinion Adam S. Kutner is the best attorney in Las Vegas."
– Janae Reynolds. 5/5 Stars
Real Client Testimonial: Janae Reynolds
START YOUR FREE CONSULTATION
NO FEES UNLESS WE WIN!
Home Visits Are Available
Call Now for Details