DUI Checkpoints – What You Need to Know
When you're driving, you might be surprised to see a flashing light and a stop sign where it doesn't belong. Congratulations, you've just arrived at a DUI checkpoint. The police have DUI checkpoints in Las Vegas to look for drunk drivers, enforce the law, and hand out Las Vegas traffic tickets if necessary.
Even when you're stone-cold sober, a sobriety checkpoint can be a stressful experience. Our team of expert Las Vegas and Henderson drunk driving accident attorneys have prepared all the information you need to know about drunk driving checkpoints in Las Vegas.
START YOUR FREE CONSULTATION
NO FEES UNLESS WE WIN!
What Are Dui Checkpoints?
A DUI checkpoint is where law enforcement stops all passing vehicles to check for signs of drunk driving. They set up temporary stop signs and roadblocks to speak with the driver of each car. The officers ask a few simple questions while checking for signs of intoxication like slurred speech, the smell of alcohol or an open container.
If a person shows signs of intoxication, the police may investigate their suspicions of drunk driving in depth. A DUI checkpoint in Las Vegas might also be called a DUI roadblock or a sobriety checkpoint.
Where Are There Dui Checkpoints in Las Vegas?
Las Vegas checkpoints are often anything but a secret. The police may even announce them in advance, or well-intentioned citizens may help you keep track. In Las Vegas, the police often set up DUI checkpoints on the following roads:
Blue Diamond Rd
Decatur Blvd
Frank Sinatra Drive
Harrison Drive
Paradise Rd
Titanium Ave
Tropicana Ave
These are just a few examples, but law enforcement can set up a roadblock anywhere that meets the legal requirements.
What Does Nevada Law Have to Say About Roadblocks?
Nevada law 484B.570 spells out the rules for roadblocks in the state. Roadblocks are lawful as long as the police follow the rules. They must make the roadblock visible from at least 100 yards in either direction. The stop sign must be visible from at least 50 yards away from the roadblock. There must also be a warning sign that's at least a quarter mile away in a rural area and 700 feet away in an urban area.
Are Roadblocks Constitutional?
The United States Supreme Court says that roadblocks are constitutional as long as they're conducted lawfully. In the 1990 Michigan Department of State Police v. Sitz case, the U.S. Supreme Court gave drunk driving roadblocks the green light as long as the police don't conduct them in a discriminatory way.
The court said that roadblocks cause minimal delays and that they have the potential to save lives. The court noted that any intrusions for a driver beyond minimal questions get greater scrutiny when it comes to Fourth Amendment protections from unlawful search and seizure.
What Happens If I Don't Stop at the Roadblock?
If you don't stop at the roadblock, you can be arrested. Nevada law 484B.580 says that it's unlawful to proceed through a DUI roadblock without stopping. Even if no one gets hurt, it's a gross misdemeanor to travel through a roadblock without stopping. If someone gets hurt or you damage property, failing to stop at a roadblock is a category B misdemeanor that can result in up to six years in prison.
Can I Leave a Roadblock?
If you have a lawful way to exit the path of travel before you arrive at the roadblock, you're free to exit. However, you can't break traffic laws to get away from the roadblock. If you can lawfully turn, you can divert your vehicle away so that you never even get to the roadblock.
What Should I Do If I'm Stopped at a Roadblock?
Your best bet is to comply with Nevada law at all times. Nevada law prohibits driving under the influence of alcohol or driving with an alcohol level of .08 or higher per 210 liters of breath, or .04 for commercial drivers. It's also illegal to drive under the influence of drugs.
When you're at a roadblock, you may answer the officer's questions, but you don't have to. How you handle it is up to you. When you're stopped by the police in Las Vegas, you must present your license, insurance, and registration.
However, you have a right to protect yourself against self-incrimination under the Fifth Amendment to the U.S. Constitution. You can refuse to answer the officer's questions, and that should be legally defensible, but you can also try the strategy of politely answering the officer's questions in hopes of making the stop as short as possible. There hasn't been a Nevada Supreme Court case yet that involves a scenario where someone refused to answer any questions at a checkpoint.
Can I Just Put My License in a Plastic Bag and Put It Outside the Window?
You might wonder if you even have to roll down your window. You might have seen videos on the internet that suggest you should place your license in a plastic bag outside of the car window and refuse to roll down your window any further. It's unclear whether it works in Nevada to put your license in a plastic bag and slide it through a crack in the window.
In Nevada, there is no test case where the Nevada Supreme Court has discussed how a driver must behave at a DUI checkpoint. Also, there's nothing in the laws about checkpoints that speak to what drivers must do at a checkpoint. Until there's a case challenging it, it's still unclear about what happens when a person refuses to answer questions at all or sticks their paperwork in a plastic bag out the window.
How Can a Traffic Ticket Attorney in Las Vegas Help?
If you've been arrested at a DUI checkpoint, if you've been charged with failing to stop at a DUI checkpoint or you've been involved in a traffic crash, you will likely want to work with an attorney. A traffic ticket lawyer can help you evaluate the DUI checkpoint to see if it was lawful.
Even if it was lawful, the police might have exceeded their authority in questioning or in detaining you for additional investigation. When you're facing a criminal charge, it's important to look at all aspects of the offense to pursue every avenue to build your case and assert defenses.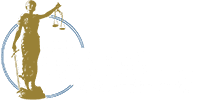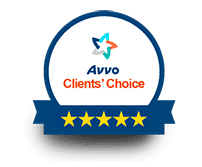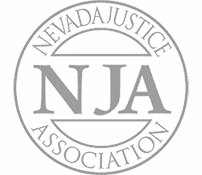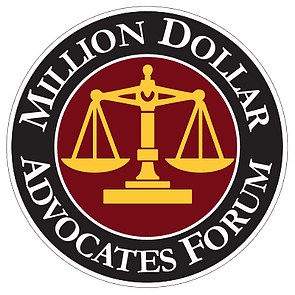 Adam Kutner is a Top 100 Trial Lawyer with Experience and Expertise that Will Benefit You
Call us today at (702) 382-0000 anytime to schedule a free consultation. We will work to get you the maximum settlement as quickly as possible.
Adam Kutner Reviews & Testimonials
"We were in a car accident – we were coming off of the interstate and were waiting – yielding at the exit and a car sped through the exit and smacked us in the rear.
It was definitely scary especially because we had our baby in the car. My husband and I and our baby in the back seat. We definitely – immediately went back in and checked on her to make sure she was okay.
We definitely had back pains my daughter had headaches. She kept holding her head and crying. It was pretty bad.
I remember seeing a couple billboards and a friend of mine did say they had a pleasant experience with Adam Kutner, so we called them right up.
They definitely were thorough, and you could tell just by talking to the people in the office that they genuinely cared about their clients.
They contacted us saying you know, explain the process on how the settlement gets done and about a week after that happened we had our settlement which was great and in my opinion Adam S. Kutner is the best attorney in Las Vegas."
– Janae Reynolds. 5/5 Stars
Real Client Testimonial: Janae Reynolds
START YOUR FREE CONSULTATION
NO FEES UNLESS WE WIN!
Home Visits Are Available
Call Now for Details