Exploring Nevada Bad Faith Insurance Laws
Dealing with the insurance company after a personal injury can be both confusing and frustrating. Many injury victims start out thinking the insurer and adjusters are on their side, only to realize they are merely trying to protect the company's bottom line.
When an insurance company fails to pay a claim that they obviously should pay under the terms of the contract, it's called acting in bad faith. It's essential for injury victims who believe their insurance company is acting in bad faith to contact an experienced Las Vegas personal injury law firm to discuss strategies for getting the compensation needed to make a full recovery. Here's what you need to know about Nevada's bad faith insurance laws.
START YOUR FREE CONSULTATION
NO FEES UNLESS WE WIN!
What's Bad Faith?
Nevada law requires insurance companies to investigate claims honestly. They must pay a claim within a reasonable period when the insurance policy covers the loss. An insurance policy is a contract under Nevada law. Each party to a contract has an obligation to honor the terms of the agreement. When an insurance company denies a claim without a good reason, they're acting in bad faith.
Any of the following actions may amount to bad faith by an insurance company:
Delaying payment
Offering less than the claim is worth
Requiring an unreasonable amount of paperwork to process the claim
Denying liability when liability is obvious
Trying to mislead the policyholder about what the policy covers
Ignoring the person making the claim
Failing to give a good reason for denying the claim
Interpreting policy language in an unreasonable way
Good Faith
The opposite of bad faith is good faith. Insurance companies must:
Pay losses that are covered by their policies
Make payment in a reasonable amount of time
Defend the policyholder against third-party claims when there's a viable defense
Settle claims when they should under the law
What Damages Are Available When a Company Acts in Bad Faith?
When an insurance company acts in bad faith, you can recover the damages that result from the breach of contract. First, you can recover what the insurance company should have paid out under the policy. Next, you can receive compensation for the cost of your legal fees to bring the action to enforce the insurance policy.
It's natural to have mental suffering and emotional distress when an insurance company unfairly denies a claim. You can recover for those damages too. Generally, punitive damages are available in cases where the insurance company's refusal is part of a larger pattern of bad faith on the part of the insurer.
American Excess Ins. Co. v. MGM Grand Hotel
In the Nevada Supreme Court case American Excess Ins. Co. v. MGM Grand Hotel, the court defined bad faith as the actual or suggested awareness of a lack of a reasonable basis for denying benefits under an insurance policy. The court said that good faith is faithfulness to a common purpose such as the terms of a contract.
In the MGM case, more than 3,000 victims filed claims after a hotel fire. MGM had $30 million in liability insurance, and they sued the insurer to make payments. The court found that the insurance company should have made the payments.
However, they found that the insurance company's initial refusal was based on a good faith belief that they didn't have to make payments until MGM resolved all of the claims. The insurance company had to pay under the contract, but they didn't owe extra for bad faith.
Why Do Insurance Companies Act in Bad Faith?
Insurance companies act in bad faith for one simple reason — profit. Insurance companies think they can maximize their profits when they deny claims. They hope that you're just going to go away. If enough people walk away without fighting the insurance company, the company comes out ahead. The insurer shouldn't act this way. Imagine any other scenario where you pay for a service and don't get what you pay for.
Insurance companies have the same obligations to honor their contractual agreements that any other individual or organization has. Insurance companies are motivated by profit when they deny valid claims. When you bring a legal action to enforce the contract, you're keeping the insurance company honest for you and for all of the other people that need the insurance company to pay claims honestly.
How Do I Prove My Claim?
A bad faith insurance claim is part breach of contract law and part personal injury law. On the one hand, you must prove that the insurance contract requires the insurance company to pay. You'll have the jury look at the contract and ask them to decide that the insurance company arbitrarily refused to pay.
Second, you need to prove that your injury claim is the type that's covered under the insurance policy considering who's liable for the claim. You need to prove that you have a covered loss under the policy.
Finally, you must prove bad faith. To prove bad faith, you document the insurance company's actions in investigating your case. You can use Nevada's rules of civil procedure to conduct formal discovery and gather records from the insurance company. The paper trail can tell the story of the insurance company's investigation of the claim. You may also conduct interviews and formal depositions of insurance representatives to show the jury how the insurance company acted in regards to your claim.
What Can I Do to Prove Bad Faith?
When you make a claim with an insurance company, save all copies of your correspondence. If you speak on the phone, make sure to document when you spoke and make notes of the conversation. Records are critical to proving the insurance company's bad faith.
How a Personal Injury Lawyer Can Help
If you believe an insurance company may have acted in bad faith, it is essential to contact a skilled Las Vegas personal injury attorney. Your attorney will have the expertise to handle insurance bad faith and help get the compensation you deserve under Nevada Law.
The Nevada courts provide you an avenue to get fair compensation. However, there are time limits to filing an injury claim in Nevada, so it's critical to act fast especially if you suspect the insurance company is acting in bad faith. Don't let your insurance company get away with paying you less than you deserve.
Legal Disclaimer
This webpage is not intended to be an advertisement or solicitation. The hiring of a lawyer is an important decision that should not be based solely upon advertisements. Material contained in our website is for general information only and does not constitute legal advice or solicitation of legal services.
Transmission of information from this site is not intended to create, and its receipt does not constitute, an attorney-client relationship between Adam S. Kutner and the user of this site. In the event that any information on this web site does not conform fully with regulations in any jurisdiction, this law firm will not accept representation based on that information.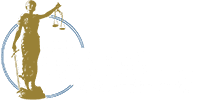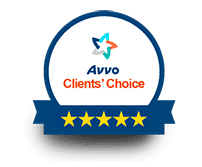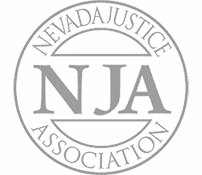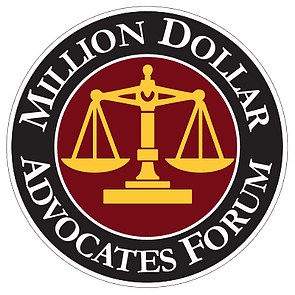 Adam Kutner is a Top 100 Trial Lawyer with Experience and Expertise that Will Benefit You
Call us today at (702) 382-0000 anytime to schedule a free consultation. We will work to get you the maximum settlement as quickly as possible.
Adam Kutner Reviews & Testimonials
"I needed an attorney because I couldn't deal with the accident on my own, so I needed someone else's opinion about my accident.
Well I heard about Adam Kutner through an associate of mine and I chose to seek him because I heard of him before also, so I thought he would be the best option for me.
I was very happy with my settlement and it came quicker than I thought, in just a couple months I received a check in the mail.
When I recommend Adam Kutner I would tell them that the settlement comes very quickly, and he is very helpful with transportation and whatever else you may need."
– Deborah Banks. 5/5 Stars
Real Client Testimonial: Deborah Banks
START YOUR FREE CONSULTATION
NO FEES UNLESS WE WIN!
Home Visits Are Available
Call Now for Details