How to file a personal injury lawsuit
The concept of filing a personal injury lawsuit may not seem that difficult. You hire experienced personal injury lawyers to file a claim against the responsible parties. If you cannot reach a favorable settlement, you take the case to court, where a judge or jury will decide whether you are entitled to compensation for your injuries.
However, for those who are not injury lawyers, understanding the specific processes and the precise language needed when filing an injury claim is essential to the case. To give you a better idea of what to expect, let's look at the basic steps involved when filing a personal injury lawsuit.
START YOUR FREE CONSULTATION
NO FEES UNLESS WE WIN!
How to file a personal injury lawsuit

Step 1: File a claim
Before you can sue somebody, you need to have gone through certain processes to initiate your injury claim. For starters, you must report the injury to the appropriate party and complete an accident/injury report. Next, you should seek medical care for your injuries.
Once you do those things, then your claim is submitted to an insurance company. The insurance company has teams of lawyers working in their interests. The claims adjuster handling your injury claim will have consulted with these lawyers.
They will attempt to contact you and get you to agree to a settlement offer. However, you have to remember the insurance company is working for the other party who was responsible for your injuries.
The claims adjuster will sound like your new best friend. But remember, their goal is to get you to accept a low settlement offer. In some cases, they will even attempt to get you to admit you were partially or fully at fault for the accident that caused your injuries.
Therefore, their only objective and goal is to get you to agree to the lowest possible settlement, even though you could be entitled to a more significant settlement amount.
Personal Injury Practice Areas in Las Vegas
Step 2: Schedule a consultation with an experienced injury attorney
To level the playing field, you need your own legal guidance. A personal injury lawyer will review your case and provide details about what type of compensation you may receive, such as lost wages, medical care expenses, pain and suffering, and potential punitive damages. An experienced attorney can also follow any statute of limitations when filing your claims.
Before filing a personal injury lawsuit, the lawyer may recommend sending the responsible party a demand letter. If there is no response to your demand letter, then you can proceed with filing the lawsuit.
Step 3: File a complaint and summons
Once your injury lawyer determines you have grounds to file a claim for your injuries, the next step is to make it official by filing the correct documents with the court. The document is called a complaint or petition.
The complaint document contains details about the accident and your personal injuries. It must contain factual information as it will serve as the legal basis for your lawsuit. The document must also include specific details about the suspected causes of your injuries, any facts to support the claim, and why you believe the responsible party committed negligence.
The last section will detail the damages you seek, such as medical care and lost wages. The very end of the document contains your signature.
Attached to the complaint is the summons. A summons is another legal document used to identify the parties in the case — yourself, the complainant, and the responsible party, the defendant.
Your injury attorney will complete both documents and file them with the court. There is a filing fee, which your lawyer initially pays on your behalf.
Step 4: Serve the defendants
You must notify the responsible parties once you file a lawsuit for your injuries. In certain types of cases, there could be multiple responsible parties. For example, you were in a car accident, and the cause of your injury was due to faulty brakes. So, the auto manufacturer, the brake parts manufacturer, and the brake system designer could potentially all be defendants.
Step 5: Defendants file a response
After being served, they will be allowed to file a response to the complaint with the court. In their response, they will answer the specific points in your complaint document. They can deny responsibility, admit they were responsible, or merely state they do not accept responsibility, nor will they deny the allegation.
Sometimes, they will forgo filing a response and instead submit a motion to the court to dismiss the case.
Step 6: Discovery and pre-trial phase
This phase involves your injury lawyer and the defendant's lawyers requesting information from one another. The lawyers will appear in court periodically to update the judge on how the case proceeds.
During this time, settlement offers and counteroffers will be made. If a settlement can be reached, the case never goes to trial. In the vast majority of personal injury cases, settlements are often reached long before trial.
However, the case proceeds to trial if a settlement offer cannot be reached. During the trial, settlement and counter offers will still be exchanged between the parties in hopes of settling before the judge or jury decides the case's outcome.
When should I get a personal injury lawyer?
You should get a personal injury lawyer whenever you are injured in an accident that was not your fault. For example, you were rear-ended by another driver and experienced severe neck and back injuries.
You should also get an injury lawyer when the responsible party could have prevented you from being injured. For example, your landlord is aware the stairs going up to your apartment are broken and pose a potential danger for slips and falls. However, they fail to repair the steps, and unfortunately, you slip and fall down the stairs.
Even if you are unsure if you need a lawyer, it never hurts to consult with one. Most personal injury law firms and lawyers offer a free consultation to provide legal advice, answer your questions and determine if you have grounds for a case.
What is the role of a personal injury lawyer in a case?
The role of a skilled personal injury lawyer is to level the playing field between yourself and the defendant, their lawyers, and their insurance company to help you get the compensation you deserve. A personal injury lawyer can advise in tricky situations and discern if any punitive damages should be included. Their goal is to serve your best interests and ensure the most favorable outcome.
How do I find a good lawyer in personal injury law?
Lawyers will practice in different areas of the law, such as family law, criminal law, and personal injury law. To find a good lawyer in personal injury law, select a lawyer that practices personal injury law.
Next, you need to determine what type of personal injury lawsuits they specialize in to ensure their expertise is similar to your injury claim. For example, if you were injured in a car accident, you would want to hire an injury attorney who specializes in car accident injury cases.
It is beneficial to take the time to research several injury lawyers. You can also check out online reviews and client testimonials for the lawyers you are considering.
Another consideration is whether the lawyer works on a contingency basis or wants payment upfront. Contingency-basis law firms provide legal representation and do not charge you anything unless they can reach a settlement or win your case at trial. Most good injury lawyers work on a contingency basis.
Consult with an experienced injury attorney in Las Vegas today
If you are injured in an accident and want legal advice to find out if you can file a personal injury lawsuit, speak with one of our skilled injury attorneys in Las Vegas today. We provide a free consultation and peace of mind knowing you will get the compensation you deserve.
Sources:
Investopedia. What Are Punitive Damages? Retrieved 30 June 2022.
Nolo. Negligence, The "Duty of Car," and Fault for an Accident. Retrieved 30 June 2022.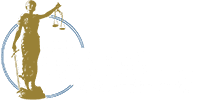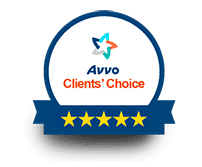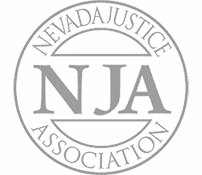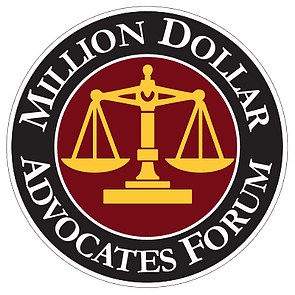 Adam S. Kutner is a top 100 trial lawyer with 32 years' experience and expertise that will benefit you
Call us at (702) 382-0000 anytime to schedule a free consultation. We will work to get you the maximum settlement as quickly as possible so you can move forward on your healing journey.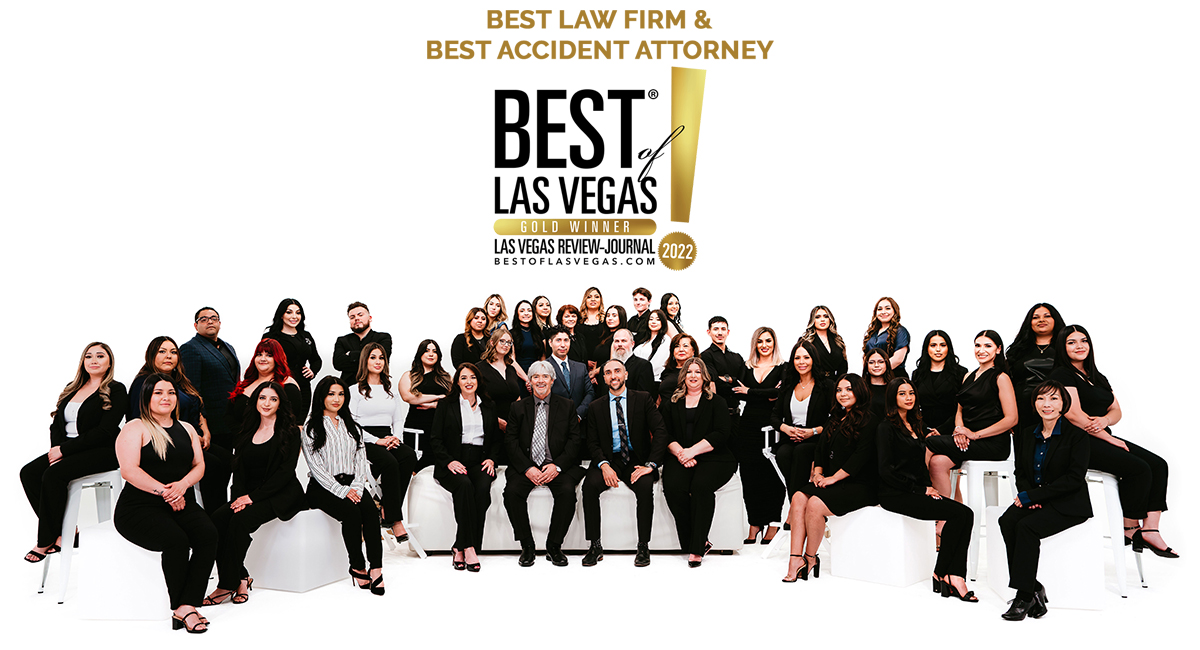 Adam S. Kutner reviews and testimonials
"I needed an attorney because I couldn't deal with the accident on my own, so I needed someone else's opinion about my accident.
Well I heard about Adam Kutner through an associate of mine and I chose to seek him because I heard of him before also, so I thought he would be the best option for me.
I was very happy with my settlement and it came quicker than I thought, in just a couple months I received a check in the mail.
When I recommend Adam Kutner I would tell them that the settlement comes very quickly, and he is very helpful with transportation and whatever else you may need."
– Deborah Banks. 5/5 Stars
Real Client Testimonial: Deborah Banks
START YOUR FREE CONSULTATION
NO FEES UNLESS WE WIN!
Home visits are available
Call now for details