First-Party vs. Third-Party Personal Injury Insurance Claims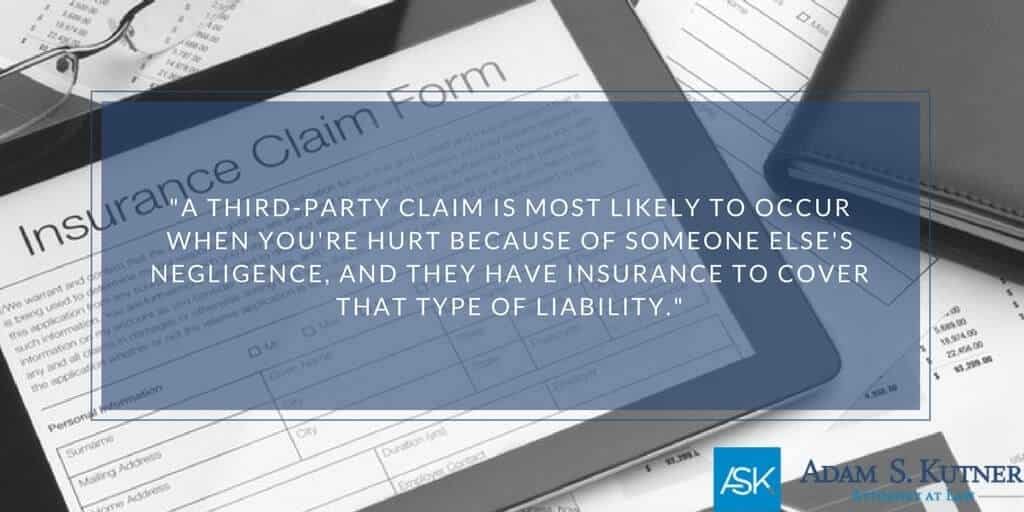 After being hurt in a personal injury accident, there are several steps you need to take to initiate the process of recovering compensation. One of the primary steps involves working with your insurance company. However, you may not realize that there may be more than one insurance company to consider.
You may need to file a claim against your own insurance company. You may also need to file a claim against someone else's insurance company. Adam S. Kutner, Injury Attorneys can help you determine which company you need to file a claim with and be your trusted legal advocate throughout the personal injury lawsuit process.
START YOUR FREE CONSULTATION
NO FEES UNLESS WE WIN!
First-party and third-party insurance claims are different ways to make insurance claims. A first-party insurance claim is a claim you make directly against your own insurance. A third-party insurance claim occurs when you submit a claim to someone else's insurance provider. The third-party definition is going outside of your insurance provider when seeking compensation.
Many people don't know that when you're hurt in a personal injury accident, such as a car accident, a first-party insurance claim or a third-party insurance claim may be appropriate. In some cases, you may need to submit both a first-party and a third-party claim. The difference between the first and third-party designation is whether your claim is through insurance that you get and pay for yourself or insurance that someone else purchases to cover their own liabilities.
A first-party insurance claim occurs when you file a claim with your own insurance company after an accident or injury. You're the one who takes out the insurance policy and pays the bill.
Then, you have an accident. You notify your insurance company of the accident, and you ask them to pay you fairly for your losses under the terms of the contract.
You might file a first-party insurance claim for any of the following types of insurance coverage:
Underinsured motorist coverage
Medical bills under a Med Pay policy
Collision and comprehensive coverage
Rental coverage if you need a rental car while you wait for repairs
Towing
What you can claim depends on the terms of your car insurance or any other insurance contract. If you have coverage for a type of loss, you can submit your claim and ask the insurance company to pay you. They may pay you up to your policy limits for that type of damage.
A third-party insurance claim is a claim that you make against someone else's insurance policy. A third-party claim is most likely to occur when you're hurt because of someone else's negligence, and they have insurance to cover that type of third party liability coverage.
In Nevada, the insurance minimums changed in July 2018 to increase both premiums and expand coverage to a more updated standard in this day in age. This helps further protect against damages due to negligence, so when you go to make a third-party claim, you now have a larger amount being given due to the fact the minimums have risen.
To make a third-party claim, you determine who the negligent party's insurance provider is. You notify the insurance provider of the claim. If their insurance policy covers that type of loss, they may pay you up to the limits of the policy for your damages.
You're stopped at an intersection. There are stop signs in all directions. It's your right of way, so you proceed into the intersection. Another driver runs their stop sign and hits you.
You have vehicle damage, a broken arm, and whiplash. The other driver has an insurance policy that covers liability for physical injuries, including medical expenses, and property damage. You bring a claim for payment to their insurance provider. This is the process of filing a third-party claim.
Usually, to decide where to file an insurance claim, you look at who's at fault for the accident. In most auto accident cases and any personal injury claim, the person who causes the accident typically pays for the damages.
If the fault isn't immediately apparent, you may need to bring a first-party claim and a third-party claim. Also, if you have the appropriate insurance coverage, you may bring a claim against your own insurance company if the other party is underinsured or uninsured.
It's always a good idea to consult with an experienced law firm when it comes to personal injury cases and insurance claims. The amount of time it takes to file your claim and the compensation you can recover could vary greatly if you have an expert lawyer on your side.
Whether you file a first-party claim or a third-party claim, the claim starts when you notify the insurance company of your losses. They assign an insurance claim number, and they appoint someone to investigate called a claims adjuster. You need to tell the adjuster what your damages and losses are and how your losses occurred.
The investigator may ask you for more information. The adjuster makes a decision. They may agree to pay you what you're asking for, they may pay you less, or they may deny your claim altogether. If you disagree with the adjuster's decision, you may consider negotiating further, or you may file a formal claim in court.
How long does an insurance claim take? Again, it can vary. Insurance companies will often try to settle quickly and for far less than you deserve. Working with a knowledgeable legal team can help you get the compensation that fairly represents your losses without having to wait.
One significant difference between first-party and third-party insurance claims in Nevada is that only first-party claims allow you to allege bad faith. An insured person can claim the insurance company is acting in bad faith when they refuse to pay a valid claim. If the insurance company refuses to pay a claim in bad faith, they may owe the insured person extra damages and penalties.
In Nevada, you can only allege bad faith if you're bringing a first-party claim. Bad faith damages are not available in third-party insurance claims. In the Gunny v. Allstate Ins. Co. case, the Nevada Supreme Court said that bad faith allegations don't apply to third-party insurance claims.
If you file a first-party claim, your insurance company may want the other party's insurance company to pay them back if the other party is at fault for your personal injury.
That's called insurance subrogation. If subrogation applies, your insurance company pays you, and the other party's insurance company reimburses your insurance company. You do not owe money or pay anything out of your own pocket in these situations.
From deciding where to file your claim to help with the claims process, your attorney can ensure you take the right steps to bring your claim successfully. Your attorney can help you provide the information you need to give to the insurance company without making statements that could potentially harm your case. They will speak on your behalf and fight for your rights with your best interest as their priority.
One of our experienced Las Vegas or Henderson personal injury lawyers will help you fight back if the insurance company refuses to pay you fairly. You don't need to go at it alone; your attorney will help you through every step of the process to ensure you get the maximum compensation possible.
Legal Disclaimer
This webpage is not intended to be an advertisement or solicitation. The hiring of a lawyer is an important decision that should not be based solely upon advertisements. Material contained in our website is for general information only and does not constitute legal advice or solicitation of legal services.
Transmission of information from this site is not intended to create, and its receipt does not constitute, an attorney-client relationship between Adam S. Kutner and the user of this site. In the event that any information on this web site does not conform fully with regulations in any jurisdiction, this law firm will not accept representation based on that information.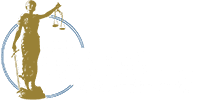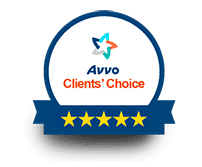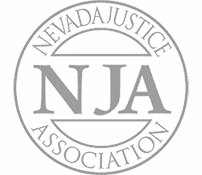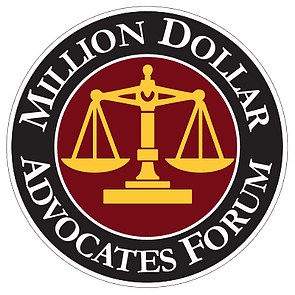 Adam Kutner is a Top 100 Trial Lawyer with Experience and Expertise that Will Benefit You
Call us today at (702) 382-0000 anytime to schedule a free consultation. We will work to get you the maximum settlement as quickly as possible.
Adam Kutner Reviews & Testimonials
"I needed an attorney because I couldn't deal with the accident on my own, so I needed someone else's opinion about my accident.
Well I heard about Adam Kutner through an associate of mine and I chose to seek him because I heard of him before also, so I thought he would be the best option for me.
I was very happy with my settlement and it came quicker than I thought, in just a couple months I received a check in the mail.
When I recommend Adam Kutner I would tell them that the settlement comes very quickly, and he is very helpful with transportation and whatever else you may need."
– Deborah Banks. 5/5 Stars
Real Client Testimonial: Deborah Banks
START YOUR FREE CONSULTATION
NO FEES UNLESS WE WIN!
Home Visits Are Available
Call Now for Details