Do You Have a Product Liability Case?
An accident that occurs because of a defective product can damage you physically, mentally, and financially. If you're hurt because of a defective product, you may be wondering if you have a claim based on Nevada products liability law. But how do you know if you have a case or whether you will need the help of a skilled products liability lawyer to help you? Here's how to know if you have a valid products liability case.
START YOUR FREE CONSULTATION
NO FEES UNLESS WE WIN!
Do You Have a Products Liability Case?
You have a products liability case if you're hurt because a product is unreasonably dangerous. A product may be unreasonably dangerous because of a manufacturing error, a design defect or a failure to instruct consumers about safe uses of the product. Whether you have a products liability case depends on the facts present in your case and the state law that applies to your claim.
What Is a Products Liability Case?
A products liability case is a legal claim for compensation against the manufacturer of a product. The claim seeks to hold the manufacturer responsible for producing and selling a product that is unreasonable. A victim may claim damages for their financial losses and pain and suffering that result from the accident.
Related: What is Product Liability in Nevada?
How Do You Win a Products Liability Case in Nevada?
To win a products liability case in Nevada, you must show that the manufacturer created and released a dangerous product. You must be hurt as a result of the dangerous product. There are a number of ways that you can show that a product is defective including a manufacturing defect, design defect, breach of warranty or failure to provide adequate instructions for safe use of the product.
What Are the Grounds for a Products Liability Claim in Nevada?
There are several grounds for products liability claims in Nevada. Any single one of the grounds can give rise to a products liability claim. Here are the grounds for products liability claims in Nevada:
Breach of implied warranty – A product must work for its intended purposes. When a product doesn't work as intended through no fault of a consumer, the manufacturer can be liable for harm that results. If the manufacturer makes claims about the product that are untrue, the manufacturer may face legal liability as a breach of implied warranty.
Breach of express warranty – When a product manufacturer makes promises about the use of a product, the failure to live up to the warranty can give rise to legal liability.
Design defects – Companies that produce products have an obligation to carefully design safe products. If the product manufacturer could have designed a safer product at the time, the design of the product itself can be grounds for the lawsuit.
Failure to warn – A manufacturer must provide adequate instructions about how to use a product. If there are non-obvious dangers when a product is used improperly, the manufacturer must give instructions to consumers conspicuously and understandably when the manufacturer sells the product.
Are Manufacturers Always Responsible When Their Products Cause Injuries?
No, manufacturers are not always liable when their products cause injuries. There must be a problem with the product that's the fault of the manufacturer. For example, if a driver ignores a turn signal and pulls into oncoming traffic causing an accident, the car manufacturer isn't liable for the damages under products liability law. However, if a manufacturing error makes the brakes fail to the extent that the driver can't avoid the intersection, the car manufacturer is responsible under product liability law.
Products liability law isn't meant to be a sort of insurance policy for consumers. Instead, products liability law functions as a way for victims who are hurt because of defective products to get the compensation that they deserve. Products liability law puts the burden on product manufacturers to pay for the harm that they cause when they release unsafe products into society.
To Have a Products Liability Case, You Must Have Damages
To win a products liability case, you must have real damages. You must be able to show how you suffer losses because of an unsafe product. In most cases, that means showing actual, physical harm. Near misses usually aren't legally sufficient. You must be able to connect the dots between the deficiency in the product and the harm that you endure.
Do I Have to Prove How the Product Defect Occurs to Win a Products Liability Claim?
No, you do not have to prove how the product defect occurs to win a products liability claim. The product manufacturer has strict liability when they create products that are unsafe. You must be able to show what the defect is and how it hurt you, but you don't have to prove why the defect occurred.
You don't have to show why a manufacturing mistake occurred by digging into the details of the production process. Instead, you have to show only that the product is defective. Negligence is not part of a products liability claim, but you may still assert negligence as a separate claim in addition to products liability.
How Do I Bring a Claim for Products Liability in Nevada?
To bring a claim for products liability in Nevada, you prepare and file a summons and complaint in the appropriate Nevada court. The complaint states the facts that occurred and says that it is based on the elements of products liability including duty, breach, causation, and damages. Your claim must articulate what damages you have because of the product defect.
Is Product Liability a Tort?
Yes, product liability is a tort. A tort is any civil action based on one wrong against another. A product liability tort is a wrong that occurs because of a dangerous product. A products liability case is one type of torts case that is based on dangerous products.
Ask an Attorney for Products Liability in Nevada
Do you have a products liability case in Nevada? We invite you to ask our team of Nevada products liability attorneys. Our team can answer your questions about products liability and help you determine if you have a valid products liability case. We can help you understand what's involved in bringing a claim and what you should do to win a fair recovery for your claim. Call us today.
Legal Disclaimer
This webpage is not intended to be an advertisement or solicitation. The hiring of a lawyer is an important decision that should not be based solely upon advertisements. Material contained in our website is for general information only and does not constitute legal advice or solicitation of legal services.
Transmission of information from this site is not intended to create, and its receipt does not constitute, an attorney-client relationship between Adam S. Kutner and the user of this site. In the event that any information on this web site does not conform fully with regulations in any jurisdiction, this law firm will not accept representation based on that information.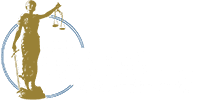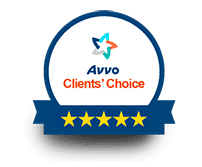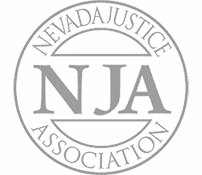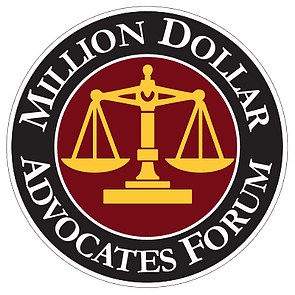 Adam Kutner is a Top 100 Trial Lawyer with Experience and Expertise that Will Benefit You
Call us today at (702) 382-0000 anytime to schedule a free consultation. We will work to get you the maximum settlement as quickly as possible.
Meet More Associate Attorneys
Adam Kutner Reviews & Testimonials
"I needed an attorney because I couldn't deal with the accident on my own, so I needed someone else's opinion about my accident.
Well I heard about Adam Kutner through an associate of mine and I chose to seek him because I heard of him before also, so I thought he would be the best option for me.
I was very happy with my settlement and it came quicker than I thought, in just a couple months I received a check in the mail.
When I recommend Adam Kutner I would tell them that the settlement comes very quickly, and he is very helpful with transportation and whatever else you may need."
– Deborah Banks. 5/5 Stars
Real Client Testimonial: Deborah Banks
START YOUR FREE CONSULTATION
NO FEES UNLESS WE WIN!
Home Visits Are Available
Call Now for Details