How Your Products Liability Attorney Prepares Your Case
When you have an attorney represent you in a product liability claim, they work diligently on your behalf to build your case. As the client, it's important to understand how the legal system works and what your attorney does behind the scenes. Here's how your products liability attorney prepares your claim.
START YOUR FREE CONSULTATION
NO FEES UNLESS WE WIN!
How Does an Attorney Prepare a Product Liability Claim?
Your attorney prepares a product liability claim by examining each element of the claim and gathering the evidence to support your position. Evidence gathering may include investigation of witness testimony, preparation of expert testimony, evaluation of photographs, medical evidence, discovery procedures, and more. Your attorney also uses the judicial process to raise legal issues and strategize to build your claim before trial.
How Your Attorney Prepares a Products Liability Claim
Preparing a products liability claim begins with understanding the basis for the products liability claim. There are several types of products liability claims including defective design, manufacturing defect, and breach of warranty. The elements of each kind of case are different. Your attorney starts by determining what type of products liability case you have. Once your attorney identifies the elements of the products liability claim, they set to work gathering the evidence to prove each part of the claim.
Product liability cases are unique in that the victim doesn't have to show that the product manufacturer acted negligently when they made the product. Instead, the victim has to show only that the product is defective when it enters the stream of commerce. For that reason, your attorney is likely to focus on proving the existence of the product's defect rather than proving exactly how the company made an error that resulted in the defect.
Your Products Liability Attorney Conducts an Independent Investigation
Building your products liability case begins with your attorney's independent investigation. Your attorney starts by hearing your story. They work to gather relevant evidence that's available from you and third parties. The evidence that your attorney gathers might include any of the following:
Your testimony
The defective product itself
Photos of the defective product
Photos and medical documentation of your injuries
Accident reconstruction from an expert witness
Statements of third-party witnesses
Documentation of your financial losses and damages
Expert testimony about the severity and duration of your injuries
Expert testimony about the link between the product defect and your injuries
The defective product in your case may be the only defective product of its kind, or it may be one of many defective products. Your attorney may research to see if there are other incidents like yours that may be helpful to prove your case.
Your Attorney Uses the Discovery Process
In addition to gathering evidence from you and from third-parties, there's probably information in the hands of the defendant that's relevant to your claim. Your attorney can use a process called discovery to demand evidence from the other party.
The discovery process may include requesting records of designs or information about the manufacturing process. It may involve requiring employees to testify under oath about their products or production of the specific product in question. Using the discovery process to gather records can be helpful to prove how the product is defective. When used effectively, discovery can narrow the issues in dispute and make your products liability case stronger.
Your Lawyer Uses Legal Motions to Improve the Presentation of Your Case
Building your case for trial involves using the legal process to develop a case strategy and make it easier to present the case to the court. Your attorney may file a preliminary motion to prevent the other side from presenting irrelevant information to the jury.
A preliminary motion may ask the court to decide some issues of the case as a matter of law without needing to present them to the jury for consideration. There are many types of preliminary motions. Using preliminary legal motions can ensure that your case is presented in the best possible way and that the other side isn't able to use improper tactics to distract the jury from the issues at hand.
Your Products Liability Attorney Prepares Key Points of Trial Advocacy
While most cases settle before trial, if your case goes to trial, your attorney must be fully prepared for anything. Preparing your products liability case means preparing an opening statement that details what the evidence is going to show at trial. It means preparing testimony for witnesses and preparing for cross-examination of the other party's witnesses.
If there are evidentiary issues, your attorney prepares by identifying the rules of evidence involved and considering the arguments necessary to receive a favorable ruling on each issue. Your attorney determines what witnesses to call, how to present the evidence and what arguments to make the case effective.
Your Attorney Prepares for Non-Trial Resolution Proceedings
Part of advocating effectively for a product liability victim involves preparing for non-trial resolution proceedings. Even though there's no judge or jury at a mediation session, having the right evidence and arguments prepared can still be enough to sway the proceeding towards a favorable result. Your attorney builds your case by preparing for mediation in advance. Successful case preparation involves preparing for mediation as well as preparing the case for trial.
Our Product Liability Attorneys in Las Vegas Want to Help You Build Your Case
Building a products liability case requires careful thought and detailed effort. At Adam S. Kutner & Associates, we have represented thousands of accident victims including victims of products liability injuries. We know how important it is to build your claim, and we work tirelessly on behalf of each client. The sooner we begin, the sooner we can start to build your case for you. Are you hurt because of a dangerous product? Contact us today to talk about your case.
Legal Disclaimer
This webpage is not intended to be an advertisement or solicitation. The hiring of a lawyer is an important decision that should not be based solely upon advertisements. Material contained in our website is for general information only and does not constitute legal advice or solicitation of legal services.
Transmission of information from this site is not intended to create, and its receipt does not constitute, an attorney-client relationship between Adam S. Kutner and the user of this site. In the event that any information on this website does not conform fully with regulations in any jurisdiction, this law firm will not accept representation based on that information.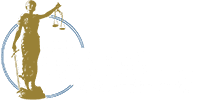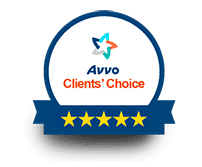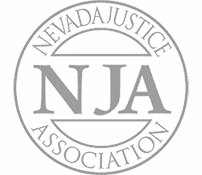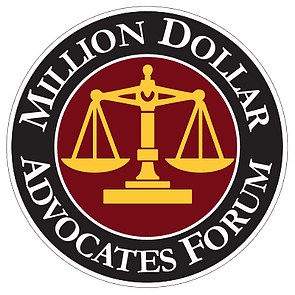 Adam Kutner is a Top 100 Trial Lawyer with Experience and Expertise that Will Benefit You
Call us today at (702) 382-0000 anytime to schedule a free consultation. We will work to get you the maximum settlement as quickly as possible.
Meet More Associate Attorneys
Adam Kutner Reviews & Testimonials
"I needed an attorney because I couldn't deal with the accident on my own, so I needed someone else's opinion about my accident.
Well I heard about Adam Kutner through an associate of mine and I chose to seek him because I heard of him before also, so I thought he would be the best option for me.
I was very happy with my settlement and it came quicker than I thought, in just a couple months I received a check in the mail.
When I recommend Adam Kutner I would tell them that the settlement comes very quickly, and he is very helpful with transportation and whatever else you may need."
– Deborah Banks. 5/5 Stars
Real Client Testimonial: Deborah Banks
START YOUR FREE CONSULTATION
NO FEES UNLESS WE WIN!
Home Visits Are Available
Call Now for Details