What is Failure to Warn in a Product Liability Case?
Accidents occur every day because of unsafe products. Sometimes, a product may be dangerous only if it's misused. Product manufacturers must provide warnings with their products that instruct consumers on how to use their products safely.
When a manufacturer doesn't provide adequate warnings, they may be responsible for failure to warn. If you have been injured by a product without the correct notices, you and your products liability attorney can build a claim for compensation.
START YOUR FREE CONSULTATION
NO FEES UNLESS WE WIN!
What Is the Failure to Warn in a Product Liability Case?
Failure to warn in a products liability case is the legal liability that can attach when a product manufacturer doesn't adequately instruct consumers about how to use their product correctly.
A manufacturer must warn customers about how to use their products. They must advise customers to avoid dangers that may exist from the improper use of an item. When the product manufacturer doesn't adequately warn consumers about how to use their product properly, the manufacturer may face legal liability for accidents that occur.
Products Liability Failure to Warn Cases in Nevada
Failure to warn cases are part of products liability law in Nevada. Products liability law holds manufacturers responsible when they create defective products.
A product may be defective because of a design or manufacturing error, but it can also be defective because the manufacturer doesn't provide adequate instruction for appropriate use. When a victim gets hurt because of the way they use a product, an inadequate warning can serve as the legal basis for compensation to the victim.
How Do I Win a Failure to Warn Case in Nevada?
To win a failure to warn case in Nevada, you must prove that:
The product has a defect that makes it unreasonably dangerous
The defect exists when the product leaves the manufacturer
The defect causes the victim injury
In a failure to warn case, the product defect is the manufacturer's failure to warn consumers about the proper use of the product.
Failure to Adequately Warn Consumers Can Make a Product Defective
Nevada law explains how a manufacturer's failure to warn about product use can give rise to legal liability. Under Nevada law, a product may be unreasonably dangerous based on a failure to warn if the manufacturer could have offered a warning that would have changed the way that the victim uses the product. Alternatively, a product may be unreasonably dangerous if the warning would have prompted the victim to take safety precautions when they use the product.
For example, a hair dryer that comes into contact with water can cause electric shock. A warning on the hair dryer can instruct users not to use the hair dryer near a sink or a bathtub. A failure to warn consumers about the dangers of electric shock if the dryer comes into contact with water can essentially make the hair dryer defective. When the manufacturer doesn't give consumers the information that they need to use the product safely, the inadequate warning can be the defect.
A Product Warning Must Be Conspicuous
For a product to have adequate warnings, the warnings must be conspicuous. If a notice is buried where consumers aren't going to find it or be able to read it clearly, the warning is not adequate.
Whether a warning is sufficient is based on the totality of the circumstances. The inquiry into the adequacy of a notice often depends on the facts and can involve significant examination of the warnings provided and the event that causes injury. An experienced attorney for products liability can help you gather the evidence and prove your claim.
A Manufacturer Does Not Need to Warn If the Danger Is Obvious
In some cases, the danger that an object poses is obvious. For example, a knife manufacturer doesn't have to warn a consumer that knives can cause injuries. But the manufacturer of a knee brace does have to offer a warning if the brace isn't effective for an individual who is above a certain weight. Warnings must give consumers instructions for how to use a product safely that they may not know intuitively. Manufacturers must provide a warning for dangers that are not immediately obvious to consumers.
A Manufacturer Must Take Precautions for Foreseeable Misuse of a Product
When a manufacturer explores what warnings to provide, the manufacturer must consider foreseeable misuse of the product. For example, it's foreseeable that a person might stand on a chair.
In the case of a folding chair or with any type of chair that's not safe to stand on, a manufacturer should provide warnings that instruct consumers not to stand on the chair. The direct purpose of the product and other foreseeable uses of the product all require warnings for appropriate use.
Nevada Does Not Recognize a Heeding Presumption
In failure to warn tort law, many states recognize something called a heeding presumption. A heeding presumption is an assumption that a victim would have listened to a reasonable warning that comes with a product. That is, if the product manufacturer had given an accurate warning, the jury may assume that the victim would have followed the warning. Although the heeding presumption is the law in many states, it's not the law in Nevada.
In Nevada, it's up to the victim to prove that the failure to warn causes the victim's injury. The victim must prove the causal link between the failure to warn and the victim's injury. The Nevada Supreme Court believes that it's the responsibility of the victim to show that the failure to warn causes the victim to misuse the product.
The case where the Nevada Supreme Court explained that Nevada law doesn't allow the heeding presumption is Rivera v. Philip Morris. In the Rivera case, the victim died of lung cancer after smoking. Even though Philip Morris placed warning labels on cigarettes from 1966-1985, the warnings were generic warnings about health risks. The Nevada Supreme Court didn't offer an opinion on whether the warnings were adequate. However, they said that it's up to the Plaintiff to show that a warning would have changed their behavior.
Work With Our Skilled Products Liability Lawyers
Have you been hurt by a product? Do you think an adequate warning could have prevented the injury? Our experienced attorneys in Las Vegas can help. Contact our team today for a friendly and confidential discussion of your claim.
Legal Disclaimer
This webpage is not intended to be an advertisement or solicitation. The hiring of a lawyer is an important decision that should not be based solely upon advertisements. Material contained in our website is for general information only and does not constitute legal advice or solicitation of legal services.
Transmission of information from this site is not intended to create, and its receipt does not constitute, an attorney-client relationship between Adam S. Kutner and the user of this site. In the event that any information on this web site does not conform fully with regulations in any jurisdiction, this law firm will not accept representation based on that information.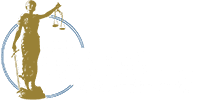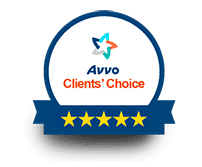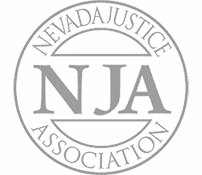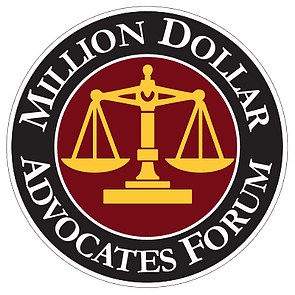 Adam Kutner is a Top 100 Trial Lawyer with Experience and Expertise that Will Benefit You
Call us today at (702) 382-0000 anytime to schedule a free consultation. We will work to get you the maximum settlement as quickly as possible.
Meet More Associate Attorneys
Adam Kutner Reviews & Testimonials
"I needed an attorney because I couldn't deal with the accident on my own, so I needed someone else's opinion about my accident.
Well I heard about Adam Kutner through an associate of mine and I chose to seek him because I heard of him before also, so I thought he would be the best option for me.
I was very happy with my settlement and it came quicker than I thought, in just a couple months I received a check in the mail.
When I recommend Adam Kutner I would tell them that the settlement comes very quickly, and he is very helpful with transportation and whatever else you may need."
– Deborah Banks. 5/5 Stars
Real Client Testimonial: Deborah Banks
START YOUR FREE CONSULTATION
NO FEES UNLESS WE WIN!
Home Visits Are Available
Call Now for Details