Nevada Lemon Laws
Lemon laws are a welcome relief for car buyers. When you buy a vehicle, you're making a significant investment. What should be an exciting time in your life can quickly turn to frustration when your vehicle has constant problems. If your car turns out to be a lemon, you have rights. Nevada has strong laws that protect consumers who purchase vehicles with significant, ongoing problems. Here's a guide to lemon laws from experienced Nevada lemon law attorneys.
START YOUR FREE CONSULTATION
NO FEES UNLESS WE WIN!
What Are Nevada's Lemon Laws?
Nevada's lemon laws are found in Nevada Revised Statutes (NRS) 597.600-597.688. The laws make car manufacturers responsible if they sell a vehicle that has substantial product defects and needs constant repairs. The law gives the consumer the right to a replacement vehicle or a refund after a certain number of repair attempts.
When Is a Vehicle a Lemon Under Nevada Revised Statutes 597.600?
For a vehicle to be a lemon under NRS 597.600 [1], the following conditions must apply:
Non-conformity to an express warranty
The deformity must significantly affect the market value
A consumer must report the defect within one year of the original delivery date to the first buyer or before the expiration of the express warranty
The manufacturer can't repair the defect within four tries or 30 total days of the vehicle being out of service for repairs
What Are My Rights If My Vehicle Turns out to Be a Lemon?
If your vehicle turns out to be a lemon, the manufacturer must replace your car. They must offer you a comparable vehicle of the same model with the same features. If they're unable to replace the vehicle, they must refund you the purchase price of the vehicle along with any taxes and fees. They can reduce the payment by a small amount to cover the time that you actually drove the vehicle.
How Do You Initiate a Case Under Nevada's Lemon Laws?
Under Nevada's lemon laws, you initiate a case by notifying your dealer, in writing, of the vehicle defects. Many car manufacturers have programs set up just to handle lemon law complaints. If your car manufacturer has a system set up for complaints, you first have to go through that program before you file your case in court. If you don't go through the manufacturer's complaint system first, your legal claim may be dismissed. Once you go through the informal procedure set out in NRS 597.620 [2], you may initiate a legal action under NRS 597.688.
Nevada Revised Statute 597.688 (NRS 597.688)
Nevada law 597.688 [3] gives you the legal right to pursue your claim if your vehicle is a lemon. You may bring a claim any time that you have injuries or financial damages as a result of a violation of Nevada's lemon law. Your claim is a civil action. In the civil action, the victim may recover the following:
Damages, including financial for the value of the vehicle, medical bills if an accident occurs, and any other kind of economic damages that results from the vehicle defects
Costs of bringing the court case
Attorney fees
Punitive damages, in some cases
What Qualifies as a Lemon Car in Nevada?
What qualifies as a lemon car in Nevada [4] is any vehicle with a defect that substantially impairs the buyer's ability to use the vehicle as intended. The defect must be substantial. The buyer must report the defect within one year of the purchase or within the expiration of the express warranty. For it to qualify as a lemon car in Nevada, the manufacturer must be unable to repair the vehicle in four attempts or within 30 days that the vehicle is out of service.
Is Selling an Unsafe Car Illegal?
Yes, selling an unsafe car is illegal. Car manufacturers have the obligation to sell cars that comply with modern safety standards. When they sell a car with a defective design or with a manufacturing error, they open themselves up to legal liability under product liability laws. In addition, an unsafe car is illegal if it falls under a state's lemon laws.
Nevada Lemon Law Attorney
A Nevada lemon law attorney can represent you in filing a lemon law claim. In fact, Nevada law 597.688 says that if your lemon law legal claim is successful, the vehicle manufacturer must pay the cost of your attorney. Your Nevada lemon law attorney can help you with all aspects of your claim, like ensuring that you take the right steps to file the claim and ensuring that you fully include all of the damages that you're entitled to.
Nevada Car Return Law
The Nevada car return law is Nevada's lemon law. The law says that the manufacturer must replace a vehicle if it has substantial problems that the manufacturer is unable to fix. The lemon law, Nevada's car return law, applies to new vehicles. The law applies for up to one year or until the express warranty runs out. To exercise your rights under the Nevada car return law, you must report the defects to the manufacturer within the applicable time limits.
Nevada Revised Statute 597.680 – Duties of the Manufacturer
When a manufacturer replaces or refunds a vehicle under Nevada's lemon law, Nevada Revised Statutes 597.680 [5] requires certain steps of the manufacturer. These steps include:
Reimbursing the dealer or other agent for the costs of repairs
Retitling the vehicle in the name of the manufacturer
Requesting that the Department of Motor Vehicles inscribe title docs with "Lemon Law Buyback"
Affix a decal to the motor vehicle
Notify the new buyer that the vehicle is a lemon
Nevada Revised Statute 597.650 – Statute of Limitations for Lemon Law Lawsuit
The statute of limitations for a lemon law lawsuit in Nevada is 18 months from the date of the original delivery of the motor vehicle to the buyer. In addition, the buyer must notify the manufacturer that the vehicle is a lemon within the express warranty or one-year time period following the purchase of the vehicle. Nevada law 597.650 [6] creates a deadline to initiate a legal action under the Nevada lemon law.
Nevada Product Defect Attorneys
Do you think your vehicle might be a lemon? There's no cost to speak with our attorneys. We're standing by to take your call.
Sources
[1] NRS 597.600
[2] NRS 597.620
[3] NRS 597.688
[4] Better Business Bureau. Standards of the Nevada Lemon Law. Retrieved 15 October 2019 from https://www.bbb.org/us/Storage/16/Documents/BBBAutoLine/NV-LLsummary.pdf
[5] NRS 597.680
[6] NRS 597.650
Legal Disclaimer
This webpage is not intended to be an advertisement or solicitation. The hiring of a lawyer is an important decision that should not be based solely upon advertisements. Material contained in our website is for general information only and does not constitute legal advice or solicitation of legal services.
Transmission of information from this site is not intended to create, and its receipt does not constitute, an attorney-client relationship between Adam S. Kutner and the user of this site. In the event that any information on this web site does not conform fully with regulations in any jurisdiction, this law firm will not accept representation based on that information.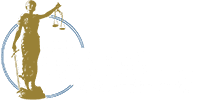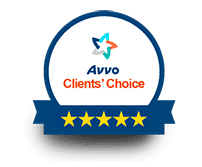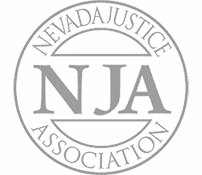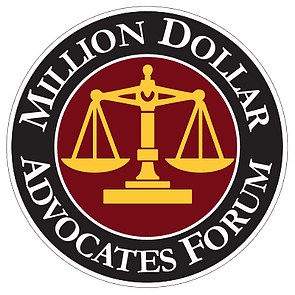 Adam Kutner is a Top 100 Trial Lawyer with Experience and Expertise that Will Benefit You
Call us today at (702) 382-0000 anytime to schedule a free consultation. We will work to get you the maximum settlement as quickly as possible.
Meet More Associate Attorneys
Adam Kutner Reviews & Testimonials
"I needed an attorney because I couldn't deal with the accident on my own, so I needed someone else's opinion about my accident.
Well I heard about Adam Kutner through an associate of mine and I chose to seek him because I heard of him before also, so I thought he would be the best option for me.
I was very happy with my settlement and it came quicker than I thought, in just a couple months I received a check in the mail.
When I recommend Adam Kutner I would tell them that the settlement comes very quickly, and he is very helpful with transportation and whatever else you may need."
– Deborah Banks. 5/5 Stars
Real Client Testimonial: Deborah Banks
START YOUR FREE CONSULTATION
NO FEES UNLESS WE WIN!
Home Visits Are Available
Call Now for Details