What Causes Truck Tires to Blowout?
Tire blowouts can present a very hazardous situation on the road. Blowout season starts in May and continues through the end of September. When the temperatures heat up, so do the roads and your tires. Although truck blowout accidents can happen year-round, increasing temperatures can exacerbate even the slightest tire issue, potentially leading to a blowout.
In some cases, a motorist vehicle or truck driver's tire blows out because of a manufacturing or design defect or negligence. A qualified Las Vegas and Summerlin truck accident attorney at Adam S. Kutner & Associates can get you the maximum settlement you deserve.
Here's what you need to know about semi-truck tire blowouts, liability, and driver's legal duties to protect yourself if you are ever the victim of a truck tire accident.
START YOUR FREE CONSULTATION
NO FEES UNLESS WE WIN!
What Causes Truck Tire Blowouts?
According to the National Highway Traffic Safety Administration1, up to 9 percent of the total large truck crashes in the U.S. are tire-related. Here are a few of the main reasons for a truck tire blowout.
1.Underinflation
Underinflation is one of the leading causes of truck tire blowouts and one of the easiest to prevent. Underinflation puts greater stress on tires, especially truck tires, which can lead the tire's internal components to stretch beyond design limits and heat up, potentially resulting in a blowout. Most instances of underinflation are simply a result of poor maintenance.
2.High Speeds
Another factor that contributes to truck tire blowouts is speed. An investigation2 on Michelin truck tires revealed that many truck drivers lost control by pushing these tires beyond their limit. Most commercial trucks are designed to withstand speeds of 75 mph. The NHTSA concluded that driving above the 75 mph limit resulted in heat buildup, and the subsequent weakening of the tires eventually caused them to blow out.
Have you been involved in a truck accident? You may be entitled to compensation. Contact us today for a free consultation.
3.Road Hazards
Dealing with hazards in the road, such as potholes, uneven lips in the roadway, cracks, and even debris like road gators (treads that separated from tires in other blowouts) is an unavoidable part of driving. Tires that continually interact with road hazards are put under constant pressure, leading to underinflation. Impact with particular road hazards can also fray the internals of a tire or even result in an immediate blowout.
4.Lack of Maintenance
Adequate upkeep can significantly reduce the chances of a truck experiencing a tire blowout. Every truck driver is required to perform a pre-trip inspection before every trip. Drivers are also required to be able to show evidence of these inspections. Most issues that could cause a truck tire blowout can be caught and fixed before an incident if proper maintenance is observed.
5.Overloading
Tire blowouts also arise when a truck is overloaded3, causing it to exceed its gross vehicle weight rating. Overloading a vehicle exerts excess pressure on its tires, weakening the structure and leading to a tire blowout. The weight limitations for trailers operating in Nevada are in the Nevada Revised Statutes4.
The weight restrictions for trucks per axle are:
The weight per single axle cannot be more than 20,000 pounds
The weight per tandem axle cannot be more than 34,000 pounds
The weight per tire regarding one square inch of a tire's width cannot be more than 600 pounds for steering axles
6.Other Causes
Some of the following negligent actions can also cause truck tire blowouts:
Poor recapping or retreading of tires
Defectively repaired or manufactured tires
Using worn-out tires, or tires with inadequate tread depth
How to Avoid Tire Blowouts
Regular Maintenance
The best and most efficient way for a truck to prevent a tire blowout is regular maintenance. Check for bumps, dents, or weak areas on your tires. Any weak spots on tires can increase your risk of experiencing an unexpected blowout. During the inspection of your tires, ensure you check the tires' pressure. A tire gauge can help you determine the ideal pressure for your tires.
Planning
Prevention is an excellent way of avoiding a blowout. You can prevent getting a flat by planning your general route to avoid construction areas, rough roads, or paths that risk picking up debris that could deflate your tire. However, if you have to pass through these high-risk zones, check your tires for debris or weak spots afterward.
A Truck Driver's Legal Duties
Truck drivers are required by law to drive reasonably and exercise caution while on the road. If a driver experiences a sudden blowout, for instance, brought on by an unavoidable object on the road, they will not be deemed liable for an accident they could not avoid.
However, if a driver reacts unreasonably after experiencing a sudden flat, they will be held partially liable for the accident. Unreasonable acts include slamming the brakes or swerving in one direction after an unexpected flat tire. Additionally, a driver is required to inspect their vehicle, not operate defective equipment, and perform routine maintenance of their vehicle.
Making an accident claim can help cover medical expenses. Our attorneys can guide you through the process. Contact us today to see how we can help.
1.Duty to Inspect
Drivers are obligated to check their vehicles and address reasonably apparent faults under law. If a motorist is operating a vehicle with worn tires or their truck's tires have some obvious defect, they are obligated to detect the error and refrain from driving the vehicle until the issue is resolved. If a commercial driver is sued after a blowout, they cannot defend themselves, claiming they did not notice the defect because, according to the law, they should have known.
2.The Duty Not to Drive with Defective Equipment
If a commercial motorist is aware or should have been aware that a tire was defective, they are legally obligated not to operate the vehicle until the problem is resolved.
3.The Duty to Perform Routine Maintenance
Regular check-ups and maintenance of vehicles can significantly reduce the occurrence of tire blowouts. When a truck driver fails to perform maintenance tasks or regular inspections on their tires, they may be held liable for accidents arising from tire blowouts. Some of the mandatory inspection points a motorist must check include a vehicle's tires, brakes, reflectors, lights, load, and mirrors.
Manufacturer, Retailer, and Installer Liability
A manufacturer or retailer can be held accountable under product liability laws if a tire blowout arises due to a design or manufacturing defect. A retailer may also be found responsible if the tire was damaged, but they went on to sell it in its defective state. A person who improperly installs a tire may also be found liable for installing the wrong type of tire, resulting in a tire blowout.
What to Do After Crashing As A Result Of A Blowout?
If you are driving a vehicle when a tire blows here are some steps you should take:
Try not to slam on your breaks
Focus on steering and gently release pressure on the accelerator
Turn on emergency lights
Pull over to the right side of the road
Change the tire or call for help
If you are involved in a crash with another vehicle whose tire blows out you should:
Check for injuries
Call 911
Move to safety if possible
Get the other driver's information
Document the incident with notes and photos
Report the accident
Seek medical attention
If you or someone you know was injured in a motor vehicle accident involving a truck tire blowout that loses control, it's essential to contact an experienced personal injury attorney as soon as possible.
The sooner you contact a car accident lawyer after the accident, the more evidence they will be able to collect regarding the accident scene to help in your case. A qualified injury attorney will conduct a thorough investigation into possible tire defects, driver negligence, property damage, and whether other parties can be held liable.
Sources:
1The Problem. NHTSA. Retrieved 6 June 2022.
2Deadly Big Rig Accidents On the Rise. CBS News. Retrieved 6 June 2022.
3Large Truck and Bus Crash Facts 2019. Federal Motor Carrier Safety Administration. Retrieved 6 June 2022.
Legal Disclaimer
This webpage is not intended to be an advertisement or solicitation. The hiring of a lawyer is an important decision that should not be based solely upon advertisements. Material contained in our website is for general information only and does not constitute legal advice or solicitation of legal services.
Transmission of information from this site is not intended to create, and its receipt does not constitute, an attorney-client relationship between Adam S. Kutner and the user of this site. In the event that any information on this web site does not conform fully with regulations in any jurisdiction, this law firm will not accept representation based on that information.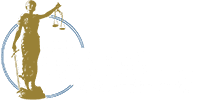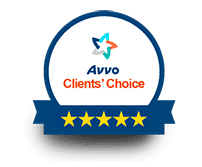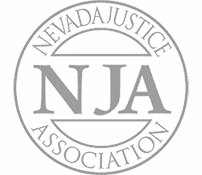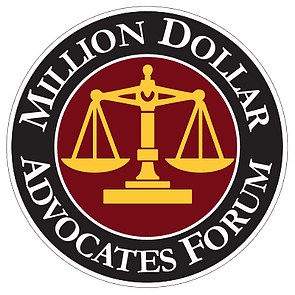 Adam Kutner is a Top 100 Trial Lawyer with Experience and Expertise that Will Benefit You
Call us today at (702) 382-0000 anytime to schedule a free consultation. We will work to get you the maximum settlement as quickly as possible.
Adam Kutner Reviews & Testimonials
"We were in a car accident – we were coming off of the interstate and were waiting – yielding at the exit and a car sped through the exit and smacked us in the rear.
It was definitely scary especially because we had our baby in the car. My husband and I and our baby in the back seat. We definitely – immediately went back in and checked on her to make sure she was okay.
We definitely had back pains my daughter had headaches. She kept holding her head and crying. It was pretty bad.
I remember seeing a couple billboards and a friend of mine did say they had a pleasant experience with Adam Kutner, so we called them right up.
They definitely were thorough, and you could tell just by talking to the people in the office that they genuinely cared about their clients.
They contacted us saying you know, explain the process on how the settlement gets done and about a week after that happened we had our settlement which was great and in my opinion Adam S. Kutner is the best attorney in Las Vegas."
– Janae Reynolds. 5/5 Stars
Real Client Testimonial: Janae Reynolds
START YOUR FREE CONSULTATION
NO FEES UNLESS WE WIN!
Home Visits Are Available
Call Now for Details