Claiming Damages in a Wrongful Death Case
A wrongful death occurs when someone dies as the result of a negligent action of another person or entity. This negligent action usually occurs as a result of an accident, but in some cases, can also occur during the commission of a crime.
In a wrongful death case, the death does not have to occur at the time of the accident or event. Deaths that occur due to the injuries received during the event, but happen at a later date, may still be considered a wrongful death. For example, if the injuries sustained in a car accident cause the person to die two weeks after the event, the death is still considered a part of the event.
START YOUR FREE CONSULTATION
NO FEES UNLESS WE WIN!
Who Can Make A Claim For Wrongful Death?
Wrongful death laws are regulated by each state and each state may have its own specific laws governing wrongful death claims. However, as a general rule, the following relatives of the deceased are usually entitled to seek a wrongful death claim.
Spouse, Putative Spouse, or Life Partner. The current spouse of the decedent has the right to seek compensation for their losses. A life partner is also entitled to seek compensation for their losses. Most states will also acknowledge putative spouses, or more well known as common-law spouses, as eligible to seek wrongful death compensation.
Minor or Dependent Children. The dependent children of the decedent have the right in each state to seek compensation for the loss of a parent. All minor children are eligible and any adult children that were financially dependent on the parent prior to their death.
Parents. The parents of a single person who dies as the result of an accident are often entitled to seek compensation for wrongful death. However, the laws will vary based on the age of the person who lost their life. If an unmarried adult child passes away as a result of an accident, and they provided more than 50 percent of the financial support for their parents, the parents will be given the right to seek compensation.
Other Family Members. Some states will allow grandparents to seek compensation if they were raising the decedent at the time of their death. Some states will also allow siblings to seek compensation under certain circumstances. This is all dependent on state laws and the event.
To determine if you have the right to seek compensation for a wrongful death of a loved one, you are encouraged to speak to a wrongful death attorney about the state laws that will apply to your circumstances.
---
Who Can Be Sued For Wrongful Death?
There are several people or entities that may be held accountable for a wrongful death, based on the circumstances of the case. Some of the responsible entities include:
The person who was directly responsible for the death such as the driver of a car who caused the accident.
The manufacturer of a vehicle if it is shown that there is design flaws that lead to the death of the injured party.
Road construction company or designer of roadway if a faulty road is to blame for the death.
Designer, manufacturer, distributor or retailer of a dangerous product.
Manufacturer of a dangerous medication or medical device.
The owner of a building or property where death occurred if it is deemed they were liable for the event.
The entity that sold alcohol to an intoxicated person and then allowed them to leave and operate a vehicle.
These are only a few of the parties that may be held responsible for a wrongful death. Your attorney will review all the facts of the case and determine who is actually responsible for the event. In some cases, multiple parties may be named as being responsible for the death of the injured party.
Legal Disclaimer
This webpage is not intended to be an advertisement or solicitation. The hiring of a lawyer is an important decision that should not be based solely upon advertisements. Material contained in our website is for general information only and does not constitute legal advice or solicitation of legal services.
Transmission of information from this site is not intended to create, and its receipt does not constitute, an attorney-client relationship between Adam S. Kutner and the user of this site. In the event that any information on this web site does not conform fully with regulations in any jurisdiction, this law firm will not accept representation based on that information.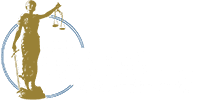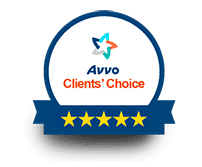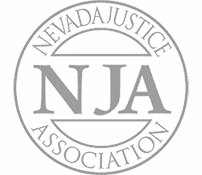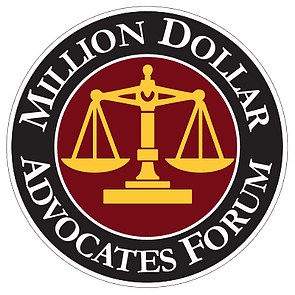 Adam Kutner is a Top 100 Trial Lawyer with Experience and Expertise that Will Benefit You
Call us today at (702) 382-0000 anytime to schedule a free consultation. We will work to get you the maximum settlement as quickly as possible.
Adam Kutner Reviews & Testimonials
"I needed an attorney because I couldn't deal with the accident on my own, so I needed someone else's opinion about my accident.
Well I heard about Adam Kutner through an associate of mine and I chose to seek him because I heard of him before also, so I thought he would be the best option for me.
I was very happy with my settlement and it came quicker than I thought, in just a couple months I received a check in the mail.
When I recommend Adam Kutner I would tell them that the settlement comes very quickly, and he is very helpful with transportation and whatever else you may need."
– Deborah Banks. 5/5 Stars
Real Client Testimonial: Deborah Banks
START YOUR FREE CONSULTATION
NO FEES UNLESS WE WIN!
Home Visits Are Available
Call Now for Details