What to Do if Car Accident Injuries Don't Show Up Immediately
After a car accident, your primary priority should be recovering from your injuries. Exactly what that recovery entails will depend on the nature of your injuries. That's because no two auto accidents or victims are the same. Your injuries are not likely to be exactly the same as another person who suffers a similar accident. In some cases, a victim's injuries might not present immediately after an accident.
Sometimes, injuries take days, months, and even years to show. If this happens to you, you might wonder what your options are to pursue a fair recovery for your injuries. Although you will have options for recovery in this situation, there are precise considerations to make to ensure you get the compensation you need. Here's what you should do if auto accident injuries don't show up immediately.
START YOUR FREE CONSULTATION
NO FEES UNLESS WE WIN!
Why Don't Injuries Always Show Right Away?
A car crash is a stressful event, and when stressful things happen, your body produces adrenaline and endorphins. This reaction can mask the immediate appearance of even serious injuries.
Also, the body heals by rebuilding tissue and attacking the infection. This response can cause swelling and inflammation that doesn't begin until sometime after an injury occurs. There's also a process of emotional healing after an accident. You might not realize how much you're hurting mentally until long after your crash.
Types of Injuries That May Not Show Immediately
It might take you weeks or even months to realize you have chronic pain after an accident. Also, nerve injuries might get worse over time, and you may have internal organ damage. Your body may try to compensate for these injuries, but as time progresses, you may or may not realize the extent of your pain.
Concussion and traumatic brain injury are another class of injury where you may have problems that manifest sometime after the accident occurs. Often, these injuries do not heal predictably or linearly. Whiplash is another common type of injury that might not show right away. Whiplash can cause swelling and reduced muscle mobility that increases as time progresses.
These injuries often aren't visible to the naked eye, and they don't show up on an X-ray. When you have injuries that don't present until a period of time after your accident, there are some unique things to consider as you work to preserve your rights and present your claim for damages.
The Statute of Limitations and Nevada's Discovery Rule
Typically, you have two years after an auto accident to bring a claim for damages. This time limit is called the statute of limitations. In most cases, the two-year period begins the same day that you get hurt. However, if your injuries don't show up immediately, sometimes you can have more time to bring your case under what's known as the discovery rule.
Under the Nevada discovery rule, the two-year time limit doesn't begin until you either know about your injuries or until a reasonable person would have discovered the injuries in your situation. Nevada law requires you to use reasonable diligence to detect your injuries. If a reasonable person wouldn't have noticed the problems until after the Nevada statute of limitations expires, you may have extra time to file your claim.
A Nevada Supreme Court case that discusses the discovery rule is Bemis v. Estate of Bemis. In that case, the Supreme Court said that it's only fair to allow people more time to bring a claim when they don't realize their injuries until after the deadline expires. They also stated that it's up to the judge and not a jury to decide if the injured person did enough to discover their injuries within a reasonable period. Although the Bemis case concerned a breach of contract, the discovery rule is similar for car accident cases.
Seeking Medical Attention
Perhaps the best way to use Nevada's discovery rule to your favor is to build your case on the idea that you didn't know and couldn't have known about your injuries. This means going to the doctor after your accident even if you don't feel any symptoms. If you have a record of a physician's visit stating that there's nothing noticeably wrong after the crash, this can be substantial evidence of your reasonable efforts to uncover your injuries.
If you don't go to the doctor, there's a good chance that the other side is going to argue that you would have discovered your injuries sooner if you had gone to a physician. They also might argue that something else happened in between the accident and when your injuries started to show. They might blame that supposed event on your symptoms to avoid liability.
Your best bet is to go to the doctor soon after your accident and as soon as you notice any symptoms. Then, contact an injury attorney right away to protect your interests to file your claim within Nevada time limits.
What Happens When You Still Have Injuries After You File Your Case?
Sometimes, you're able to get your case filed within the time limitations, but you still have lingering injuries as your case approaches resolution. If that's true for you, it's important to work with your attorney and experts to demonstrate to the court that you have ongoing injuries.
Your attorney and your medical experts can work with you to determine what your future prognosis is and what pain and suffering you're likely to experience in the future. You can take this information into account when you pursue a fair settlement or a fair jury verdict.
How an Attorney Can Help
When you've been hurt in an auto accident, a Las Vegas car accident attorney can help you protect your rights and pursue a case for recovery. Your attorney can help you evaluate how the time limits might apply in your particular circumstances. They can also help you build your case using medical experts that can testify to how your injuries didn't manifest until sometime after the accident.
A qualified injury attorney has years of experience studying Nevada negligence laws and helping clients advocate for justice. If you're in a situation where your injuries show after an extended period of time, an attorney can help you prepare and present your case in a way that allows you to claim maximum damages. This assistance can be invaluable to receiving a fair recovery and rebuilding your life.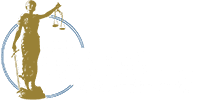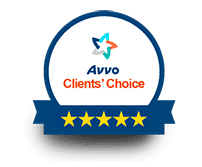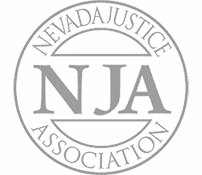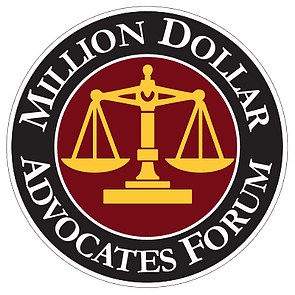 Personal Injury Practice Areas in Las Vegas
Adam S. Kutner is a top 100 trial lawyer with 32 years' experience and expertise that will benefit you
Call us at (702) 382-0000 anytime to schedule a free consultation. We will work to get you the maximum settlement as quickly as possible so you can move forward on your healing journey.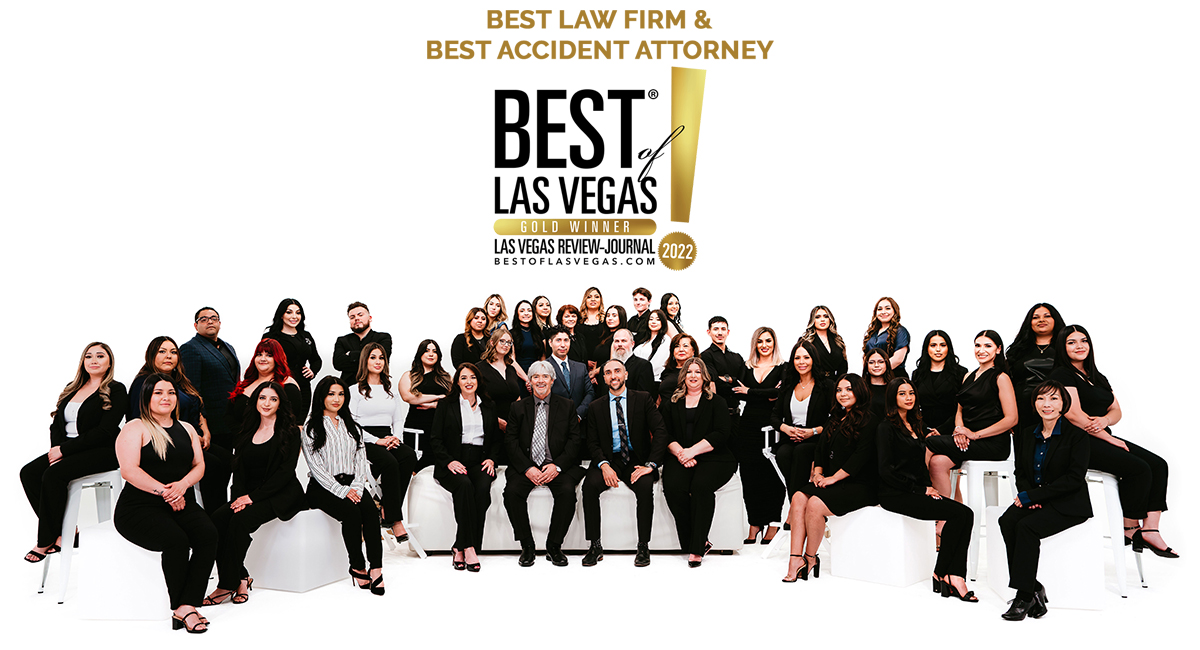 Adam S. Kutner reviews and testimonials
"We were in a car accident – we were coming off of the interstate and were waiting – yielding at the exit and a car sped through the exit and smacked us in the rear.
It was definitely scary especially because we had our baby in the car. My husband and I and our baby in the back seat. We definitely – immediately went back in and checked on her to make sure she was okay.
We definitely had back pains my daughter had headaches. She kept holding her head and crying. It was pretty bad.
I remember seeing a couple billboards and a friend of mine did say they had a pleasant experience with Adam Kutner, so we called them right up.
They definitely were thorough, and you could tell just by talking to the people in the office that they genuinely cared about their clients.
They contacted us saying you know, explain the process on how the settlement gets done and about a week after that happened we had our settlement which was great and in my opinion Adam S. Kutner is the best attorney in Las Vegas."
– Janae Reynolds. 5/5 Stars
Real Client Testimonial: Janae Reynolds
START YOUR FREE CONSULTATION
NO FEES UNLESS WE WIN!
Home visits are available
Call now for details