What to Do if You Are in a Car Accident in Las Vegas
START YOUR FREE CONSULTATION
NO FEES UNLESS WE WIN!
It will always be in your best interest to be prepared if a car accident occurs. In Las Vegas, the police department only responds to an accident if injuries are reported. Since it is up to the car owner to collect all the information necessary for a non-emergency accident, all drivers in the Las Vegas area should have the following items stashed in their glove box:
Pen and paper
Disposable camera
Your vehicle registration and insurance card
Emergency contact numbers
Towing company phone number
A copy of the Las Vegas Police accident protocol form so you make sure that you get everything you need to file a claim
When the accident occurs, and no one is injured, you should move the vehicle out of traffic if possible. Before moving the vehicle out of traffic, make sure to use your camera to photograph the entire scene of the accident. Take extra precautions if there is moving traffic nearby.
One you have moved the vehicles out of the path of traffic, you should begin to exchange information with the other driver. If the cars cannot be moved, the police department should be notified. Las Vegas police should also be called if you discover that:
The other driver is intoxicated
The other driver does not have a driver's license or cannot produce a registration or insurance card
The other driver is uncooperative or violent
When you are safely out of harm from traffic, you should exchange the following information:
Name address and phone number
Name and contact information of passengers and witnesses
Driver's license number
Insurance company name, contact number and policy number
Make, model, and year of the other car
License plate number of the other car
VIN number of the car if possible
Once you have obtained all of this information you can leave the scene and return home to fill out a report. You will have to fill out a SR-1 form to submit to your insurance company. This form can be found at the Department of Motor Vehicles site. Once this form is completed, report the accident to your insurance company.
If You Are Injured In A Car Accident in Las Vegas
If you have been injured in a car accident, you do not have to worry about collecting all of this information. If you are injured, you must:
Call 911 and report the accident and request medical assistance.
Seek medical attention immediately. Do not delay, even if the injuries seem minor.
Provide only the necessary information to the police so that they can file their report. Never admit to being at fault, even if it is partial fault. Let the accident recreation experts determine fault.
Speak to an attorney before you speak to the insurance company to protect your rights.
It is very important that you speak to an accident attorney before you speak to the insurance company about your accident or injuries. It has become common practice for insurance companies to seek closure on a case before the extent of the injuries has even been determined. To protect your rights, speak to an attorney and allow them to represent your interests to the insurance company handling the claim.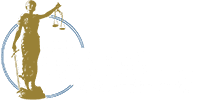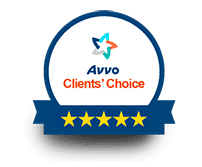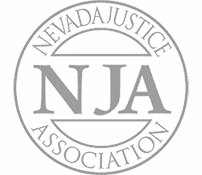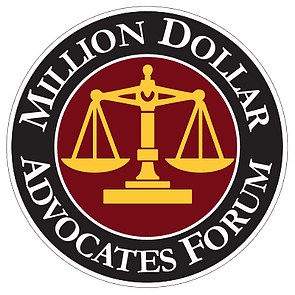 Adam S. Kutner is a top 100 trial lawyer with 32 years' experience and expertise that will benefit you
Call us at (702) 382-0000 anytime to schedule a free consultation. We will work to get you the maximum settlement as quickly as possible so you can move forward on your healing journey.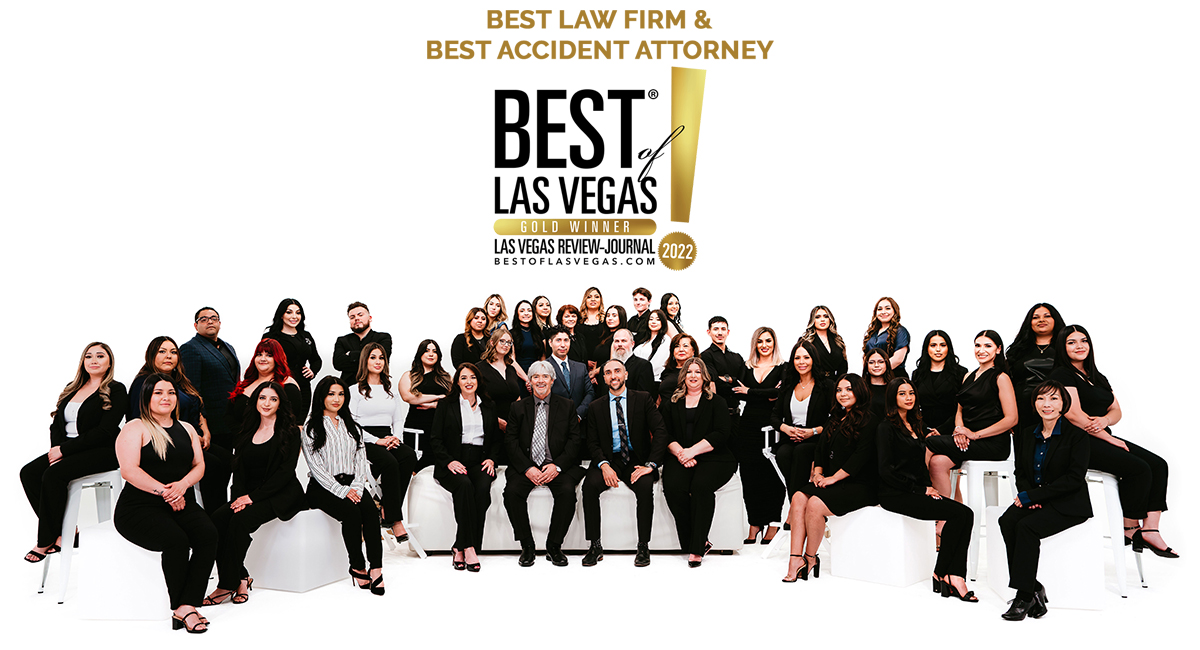 Personal Injury Practice Areas in Las Vegas
Adam S. Kutner reviews and testimonials
"We were in a car accident – we were coming off of the interstate and were waiting – yielding at the exit and a car sped through the exit and smacked us in the rear.
It was definitely scary especially because we had our baby in the car. My husband and I and our baby in the back seat. We definitely – immediately went back in and checked on her to make sure she was okay.
We definitely had back pains my daughter had headaches. She kept holding her head and crying. It was pretty bad.
I remember seeing a couple billboards and a friend of mine did say they had a pleasant experience with Adam Kutner, so we called them right up.
They definitely were thorough, and you could tell just by talking to the people in the office that they genuinely cared about their clients.
They contacted us saying you know, explain the process on how the settlement gets done and about a week after that happened we had our settlement which was great and in my opinion Adam S. Kutner is the best attorney in Las Vegas."
– Janae Reynolds. 5/5 Stars
START YOUR FREE CONSULTATION
NO FEES UNLESS WE WIN!
Home visits are available
Call now for details