Five Ways to Win a Motorcycle Accident Claim
Being involved in a motorcycle accident is traumatic. It's hard to think clearly and have enough foresight to consider protecting your potential injury claim while you're focused on learning about the extent of your injuries and trying your best to heal from them. But by following some of these simple tips, you'll be taking big steps towards preserving your claim and making it as strong as possible so you can reach a successful outcome.
START YOUR FREE CONSULTATION
NO FEES UNLESS WE WIN!
Get Medical Attention
If you haven't already, it's imperative that you receive medical attention as soon after your accident as possible. Not only is it important for your own health, but it's also important for your claim. When you receive medical attention for your accident-related injuries, the medical professionals who treat you will record details about your injuries and the treatment you received. This is valuable evidence for your claim because it shows the injuries you sustained in the accident. This evidence also helps us calculate the total amount of compensation that we'll request from the insurance company.
Diligently follow any care plan that is prescribed for you by medical professionals for your recovery from your accident-related injuries. You don't want to give the insurance company any excuse to deny your claim by saying that you contributed to an exacerbation of your injuries or that you're exaggerating the severity of your injuries.
Hire an Experienced Motorcycle Accident Attorney
After seeking medical attention, you should hire a motorcycle accident attorney as soon as you can. Take care to find an accident attorney who has experience representing motorcycle accident victims and is willing to negotiate on your behalf and take your case all the way to trial, if necessary. An experienced motorcycle accident attorney will have strategies for combating the media-fed stereotypes of motorcycle riders as careless or dangerous highway warriors. They will know how to get past those biases should they exist on a jury that will hear your case.
Avoid Speaking to Insurance Adjusters
Insurance company adjusters will be reaching out to you soon after your motorcycle accident to try to get ahead of any injury claim that you may file. Insurance company adjusters investigate any accidents that their policyholders are involved in. Adjusters at the insurance companies for both you and the person who injured you may contact you. Their objective is to save money for their employers by reducing the amount of compensation that they may be required to pay injured parties for their claims.
Speaking to insurance companies without the help of an accident attorney can put your claim at risk. Insurance company adjusters are skilled at getting injured parties to say something that they can use to show that the injured parties may have been responsible for their own accidents and to ultimately deny their claims. The best thing you can say to an insurance adjuster is nothing. At most, you should tell them that you've hired an attorney and provide them with your lawyer's contact information. Request that they forward all questions to your attorney.
Save Evidence
Although you may be understandably distracted after your accident, you can do a great deal to benefit your claim by maintaining any accident-related documentation, photos, or videos that can be used as evidence when negotiating your claim. Aside from your medical records, you should save any pictures or videos you or witnesses close to you may have taken at the scene of your accident or of the damage done in the accident. Your attorney will conduct a thorough investigation of your accident and will gather plenty of evidence for your claim, but your records may show you received medical care you'd forgotten about, or that you spoke with a witness you and your attorney hadn't discussed.
Be Patient
Out of all of these tips, this may be the most difficult one to read. After all, you're fighting to recover from your injuries now and costs associated with your injuries are already stacking up. You deserve fair compensation as quickly as possible. The reality is, however, that motorcycle accident claims can take time.
For one, insurance companies have an incentive to drag out your claim. The less they have to pay you in compensation, the better. Insurance companies believe that if they can run out the clock, so to speak, you may grow tired and decide to give up on seeking compensation. Or, they may throw you a lowball settlement offer in the hope that you will accept it even though it's much less than you deserve.
An experienced personal injury attorney can help you dodge these tactics used by insurance companies and help keep you focused on the goal of getting the compensation you need. The best thing you can do is try to remain as patient as possible. Your patience could eventually lead to a significant settlement with the insurance company, or a large award in court if we have to litigate your motorcycle accident claim (which could further lengthen the process).
Contact Us
If you've been severely injured in a motorcycle accident due to someone else's actions, call the motorcycle accident attorneys of Adam S. Kutner Personal Injury Attorneys today at (702) 382-0000 to schedule a free consultation, or contact us online.
Legal Disclaimer
This webpage is not intended to be an advertisement or solicitation. The hiring of a lawyer is an important decision that should not be based solely upon advertisements. Material contained in our website is for general information only and does not constitute legal advice or solicitation of legal services.
Transmission of information from this site is not intended to create, and its receipt does not constitute, an attorney-client relationship between Adam S. Kutner and the user of this site. In the event that any information on this web site does not conform fully with regulations in any jurisdiction, this law firm will not accept representation based on that information.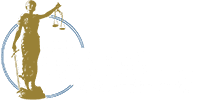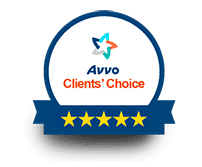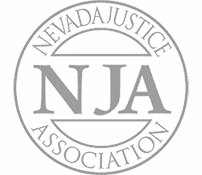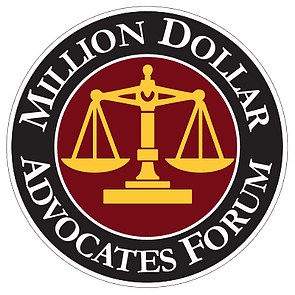 Adam Kutner is a Top 100 Trial Lawyer with Experience and Expertise that Will Benefit You
Call us today at (702) 382-0000 anytime to schedule a free consultation. We will work to get you the maximum settlement as quickly as possible.
Adam Kutner Reviews & Testimonials

"I got in an accident on Las Vegas Boulevard, a motorcycle accident the guy cut me off going into a McDonalds like a ninety-degree angle turn and I was in the slow lane and he cut me off and I slammed right into him.

I heard about Attorney Adam Kutner from a friend of mine that had gone to seek help after an accident he had, and he said that Adam Kutner had helped him very well.

Adam Kutner gave me a settlement that was satisfactory to my needs and it helped me out in a timely manner.

After the accident Adam Kutner found me the right doctor, the right spinal person to go to, and the right chiropractor and everything got taken care of.

I would tell my friends that I did have a great experience with Adam Kutner, so they should go because that's how I was referred and that's the best way of advertising."
– Michael Werner. 5/5 Stars
Real Client Testimonial: michael werner
START YOUR FREE CONSULTATION
NO FEES UNLESS WE WIN!
Home Visits Are Available
Call Now for Details