How Motorcycle Insurance Differs From Car Insurance
If you're a motorcycle enthusiast, you need to know how motorcycle insurance is different from car insurance in the State of Nevada. When you take to the open road, it's important to understand the difference in required coverage.
The State of Nevada classifies motorcycles as any vehicle with two or three wheels with a seat for the driver. All motorcycle owners need insurance and may need to work with a personal injury law firm after a crash. Here's what you need to know about differences between motorcycle and car insurance in the State of Nevada.
START YOUR FREE CONSULTATION
NO FEES UNLESS WE WIN!
You Must Have Motorcycle Insurance to Operate Your Vehicle
Even if you have car insurance for another vehicle, you must still have insurance just for your motorcycle. Your car insurance alone isn't enough to cover you if you're in an accident on your motorcycle. It's important to remember to get the insurance that you need for your motorcycle separate and in addition to your car insurance.
If you purchase car insurance for your car, you may be able to get a rider that also covers motorcycle use. Most insurance companies are happy to sell two policies instead of one. It's important to read the terms of your contract carefully, however. Some insurance motorcycle riders may not offer the same coverage that you have for your primary vehicle. It's important to make sure that your motorcycle insurance provides the coverage that you're looking for.
What Motorcycle Insurance Do I Need?
To make sure that you get the motorcycle insurance that you're looking for, you need to know what insurance you need. Nevada requires all drivers on the road to purchase a minimum amount of coverage. The rule applies equally to motorcycle drivers as well as to car and truck drivers.
As of July 1, 2018, you must have $25,000 in coverage for bodily injuries for any person that you injured in an accident. You must have $50,000 total coverage for bodily injuries in case there's more than one person hurt in the crash. You must also carry $20,000 in property damage coverage. The shorthand that you might see for this minimum coverage is 25/50/20.
Keep in mind that these amounts of coverage are just the minimum. If someone suffers physical injuries in a car accident, $25,000 may not go very far to cover their medical bills. You can purchase more than the minimum motorcycle insurance. It's important to consider your needs as you determine how much insurance to buy.
In addition to only covering minimum amounts, required motorcycle insurance is also just liability insurance. You should also consider additional types of insurance that can cover you in case a driver that hits you is uninsured or underinsured. Comprehensive coverage can also protect you in case your car suffers damage in another way like a fallen tree or weather.
You Must Have Motorcycle Insurance to Register and Operate Your Vehicle in Nevada Lawfully
In the State of Nevada, all motorcycle owners must have insurance before they can lawfully operate their vehicle. If you do not have insurance, you risk fines that can range from $250 to $1,000 as well as reinstatement fees. The amount of the fine depends on how long it's been since you had valid insurance and whether you have any prior offenses. For repeat offenders, you also risk suspension of your driving privileges.
Nevada's Insurance Verification Program
Nevada has a system in place to help law enforcement verify insurance policies for drivers. The insurance verification program calls for insurance companies to share information about their clients. If you have an insurance policy, the insurance company tells the State of Nevada. The state keeps the information at their disposal to verify your insurance.
If the state has reason to believe that your insurance has lapsed, they may send you a request for verification. Usually, you have 20 days from the date of the notice to verify your coverage. You can provide the information by mail or online. The State of Nevada cancels your registration if they don't receive your verification.
Can I Self-Insure My Motorcycle?
You can self-insure your motorcycle if you own more than ten vehicles in total.
Remember to Wear a Helmet
Nevada law requires all motorcycle riders to wear helmets. Failing to wear a helmet is not only against the law, but it opens you up to legal liability if you're hurt in a crash. The other driver might argue that your injuries may have been less severe if you wore a helmet. If the jury agrees, you may not receive compensation that covers all of your injuries.
What Happens If I'm in an Accident with My Motorcycle?
Nevada is an at-fault state for vehicle accidents. The same rules apply to motorcycles that apply to all vehicles. If you're in a crash, the person who causes the accident is liable to pay you for your injuries. If their insurance doesn't cover your injuries, you can look to your own insurance policy if you have the right kind of coverage to cover the losses that you have. Generally, however, the at-fault driver should cover your injuries.
Related: How Do Car Accidents Compare to Motorcycle Accidents?
How We Help Motorcycle Drivers
Our team of accomplished Las Vegas and Henderson motorcycle accident lawyers can help you with motorcycle insurance issues if you're in a crash. We can help you determine what your options are and what you can do to receive a fair recovery for your losses. You may be surprised to learn just how much you can recover if you're the victim of a motorcycle accident in Nevada.
In some cases, receiving a fair recovery is as simple as determining the value of your claim and submitting a request to the right insurance company. If that's the case, it's still important to meet with our team of legal professionals, because we can ensure that you include all of the categories of possible damages in your claim. We can help you value damages like pain and suffering and emotional anguish to include in the total amount of your claim.
In other cases, you need to prove who's at fault for the accident and bring a formal claim. No matter your legal needs, we have the experience and resources to help you advocate for your best interests in the Nevada legal system.
What We Can Do For You After a Motorcycle Accident
As a motorcycle accident victim, there are specific things you need to do to make sure you get fair payment for your damages. Our team goes above and beyond to get results. Here are some of the services that we may provide in each case:
Thorough investigation into the cause of the accident and where the legal fault lies
Experience in motorcycle accident law; explanation of the law in terms that you can understand
Determination of the total amount of compensation that you deserve
Referrals to medical professionals who can document the severity of your injuries
Taking steps to begin the legal process, including drafting the summons and complaint
Preparation of legal motions; responses from the other side
Speaking on your behalf in court
Dealing with the insurance companies; contacting witnesses
Attendance at mediation; conducting settlement negotiations
Finalization of judgment; collection of your payment on your behalf
Explaining each step to you in the process and working with you to build your case
Every motorcycle accident case is unique, just like every accident victim. Our team carefully crafts your claim for compensation. We work hard to build your case and choose the appropriate legal strategy.
We want you to have confidence in what we're doing for you, so we make sure you are involved and informed every step of the way.
Building Your Case For Motorcycle Accident Compensation
Winning top compensation for a motorcycle accident victim doesn't happen by chance. Our team has more than 32 years of experience helping deserving victims. With thorough knowledge of the law, we put our expertise to work for our clients.
At our first meeting, we learn all that we can about you and your case. We interview witnesses, look for more witnesses, gather video evidence and take photos. Our team helps facilitate making sure that you have the medical records that you need to justify compensation. We use legal tactics to gather information from uncooperative witnesses and people who don't want to produce documents voluntarily. We handle all communications on your behalf.
Throughout your case, we look for opportunities to maximize your compensation. It's vital for our Las Vegas motorcycle accident attorneys to stay one step ahead. When it's time to negotiate your settlement, or it's time to begin your trial, we're prepared to fight for justice for you. At all times, we make sure you know what to expect and what you can do to help us pursue your claim.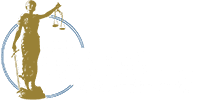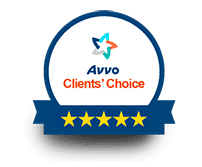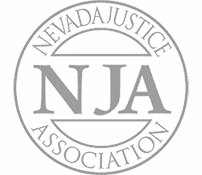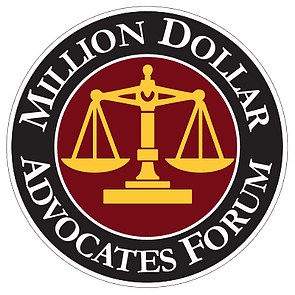 Personal Injury Practice Areas in Las Vegas
Protecting Your Rights
Victims of motorcycle accidents have the same rights as any other injury victim. It is an urban legend that motorcycle accidents are not covered by insurance companies because of the risk involved in operating one of these vehicles. This is absolutely inaccurate. Victims of motorcycle accidents have the same rights to compensation as any other injury victim.
If you have been involved in a motorcycle accident, you should contact an attorney who is experienced in these types of cases. Your lawyer will protect your rights and make sure that you receive the compensation you deserve for your injuries.
START YOUR FREE CONSULTATION
Adam S. Kutner is a top 100 trial lawyer with 32 years' experience and expertise that will benefit you
Call us at (702) 382-0000 anytime to schedule a free consultation. We will work to get you the maximum settlement as quickly as possible so you can move forward on your healing journey.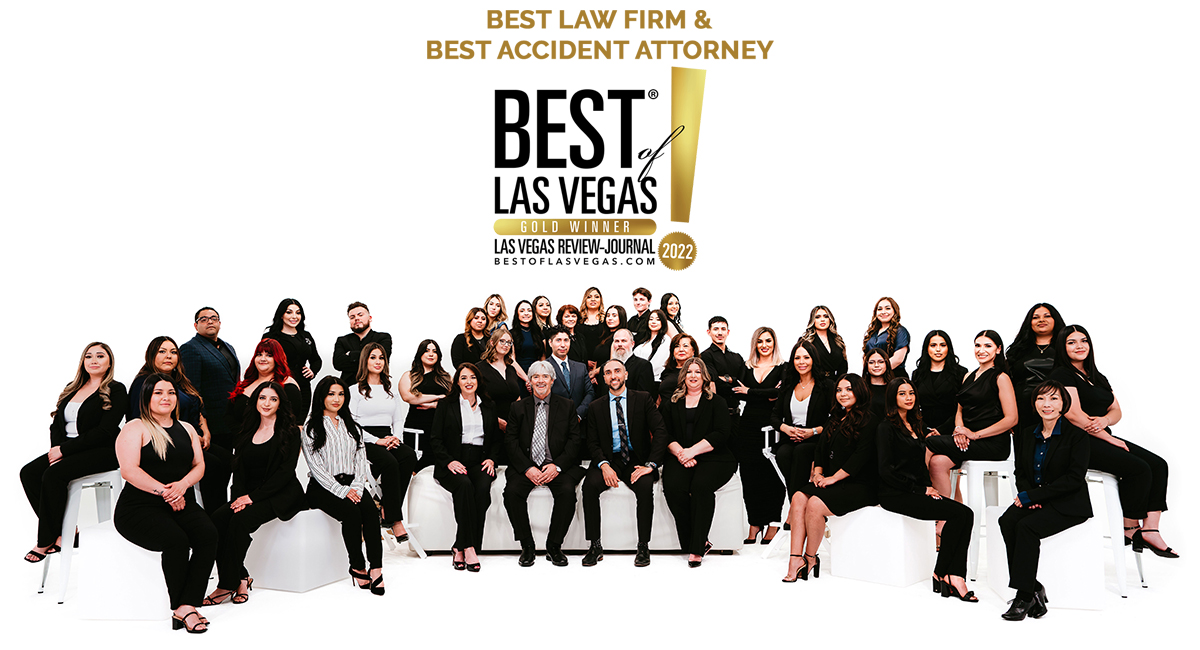 Frequently Asked Questions About Motorcycle Accident Claims
Things you should know about motorcycle accidents
Involvement in a motorcycle accident is a frightening, confusing experience for anybody. The following procedures are general guidelines you should follow:
Stop immediately: Do not leave the scene. If there are no injuries, move vehicles out of the flow of traffic.
Check for injuries: do not assume that a lack of a visible injury means that a person is not hurt.
Call the police: a motorcycle accident should be reported to the proper authorities, and the report may be helpful later in determining fault and receiving your due compensation.
Exchange information: write down the name, address, phone number, insurance information, etc. of the person(s) who were involved in the incident.
Nevada Motorcycle Resources
Because motorcycle accidents can lead to traumatic injuries, the state of Nevada has implemented additional laws concerning the operation of motorcycles in the state. All motorcyclists are required to obey all traffic laws in the state just like passenger vehicles. However, the following laws apply additionally to the operation of a motorcycle:
Motorcycle drivers are required to have a Class M Driver's license issued by the state of Nevada to operate a motorcycle of any size.
Motorcycle drivers and their passengers are required to wear helmets at all times when the vehicle is in operation.
Motorcycle drivers and their passengers are required to wear protective eye wear or face shields unless the motorcycle is equipped with a windshield.
Motorcycles may not share a lane with another motorcycle or other type of vehicle.
Motorcycles may not skip through traffic by riding in-between lanes when traffic is stopped.
Motorcycles must be equipped with at least one headlight. Motorcycles may not have more than two headlights in place.
Motorcycle lights must be large enough to be seen from a distance of 500 feet.
Motorcycle brake lights must be bright enough to be seen from a distance of 300 feet.
Motorcycles must have a rear reflector.
All motorcycles must have working front and back brakes.
Every motorcycle manufactured after 1973 must have electric working turn signals on the front and back of the vehicle.
Motorcycles must be equipped with side view mirrors on both sides of the bike.
Motorcycles must have fenders over the rear and front wheels.
Every motorcycle must have a horn and a muffler system.
Adam Kutner Reviews & Testimonials

"I got in an accident on Las Vegas Boulevard, a motorcycle accident the guy cut me off going into a McDonalds like a ninety-degree angle turn and I was in the slow lane and he cut me off and I slammed right into him.

I heard about Attorney Adam Kutner from a friend of mine that had gone to seek help after an accident he had, and he said that Adam Kutner had helped him very well.

Adam Kutner gave me a settlement that was satisfactory to my needs and it helped me out in a timely manner.

After the accident Adam Kutner found me the right doctor, the right spinal person to go to, and the right chiropractor and everything got taken care of.

I would tell my friends that I did have a great experience with Adam Kutner, so they should go because that's how I was referred and that's the best way of advertising."
– Michael Werner. 5/5 Stars
Real Client Testimonial: michael werner
START YOUR FREE CONSULTATION
NO FEES UNLESS WE WIN!
Home Visits Are Available
Call Now for Details
Legal Disclaimer
This webpage is not intended to be an advertisement or solicitation. The hiring of a lawyer is an important decision that should not be based solely upon advertisements. Material contained in our website is for general information only and does not constitute legal advice or solicitation of legal services.
Transmission of information from this site is not intended to create, and its receipt does not constitute, an attorney-client relationship between Adam S. Kutner and the user of this site. In the event that any information on this website does not conform fully with regulations in any jurisdiction, this law firm will not accept representation based on that information.