File a Personal Injury Claim in Nevada
There are tens of thousands of accidents every day in the United States. While some walk away from accidents with superficial injuries, others may sustain catastrophic, life-changing injuries. Accident victims may also have post-traumatic stress disorder (PTSD), anxiety, phobias, and other mental health challenges that affect their quality of life.
Coping with the aftermath of an accident can be stressful. Those with medical issues may have financial challenges due to medical bills and their inability to work. Some victims also incur additional expenses, such as child care and transportation costs, during their recovery.
START YOUR FREE CONSULTATION
NO FEES UNLESS WE WIN!
Many accident victims opt to file a personal injury claim to recover damages after their accident. Filing a personal injury claim could be the only way to receive fair compensation for accident costs. Still, those unfamiliar with the legal system may wonder how to proceed. Let's look at what you should do after your accident, how filing claims in Nevada works, how to know if your claim is legitimate, and how a personal injury lawyer helps with the claims process.
Protect your legal rights
Protecting your legal rights begins at the accident scene. Suppose you were in a car accident. You mustn't accept any responsibility for the accident at the scene. There may be multiple contributing factors that aren't apparent that determine liability, which is why it's crucial you only follow the legally required steps.
Drivers involved in car accidents in Nevada must stop and remain at the scene if the accident caused someone's injury or death. Drivers are also required to stop if the crash damages vehicles or property. Typically, drivers should take the following steps:
Stop and remain at the scene
Call the police
Exchange contact information with other drivers
Exchange insurance information with other drivers
Render aid
Seek medical treatment
You can protect your legal rights by taking two additional steps:
If possible, photograph and video the scene using your cell phone. Photos and videos record crucial details that could be relevant to your case. You should also get the names and contact numbers of witnesses at the scene.
Call a car accident lawyer. You can receive a free consultation by phone. Your lawyer will explain your legal rights and ensure you take appropriate steps at the accident scene.
Personal Injury Practice Areas in Las Vegas
Determine if you're pursuing an insurance claim
Since state law requires Nevada drivers to have liability insurance, in most cases, car accident victims will file a claim with an insurance company. However, suppose the driver's insurance lapsed, or they were driving without insurance. In that case, the only way to recover damages involves seizing assets.
It can also be more complicated to determine if you're dealing with an injury insurance claim if you had a different type of accident. Suppose you suffered a slip and fall accident in a store. You can pursue a premises liability case and seek compensation from the store's insurance company. However, if you suffered a slip and fall accident at a private residence, you could discover the homeowner doesn't have liability insurance.
Ask for insurance information when you have your accident. Suppose the at-fault party fails to provide insurance information. In that case, your injury attorney may be able to compel the at-fault party to provide that information.
Talk to an injury attorney
Most people lack the legal knowledge to prepare a case and navigate the legal system on their own. Suppose you were in a car accident in Nevada. The state's statute of limitations gives you two years to file a lawsuit. Two years may sound like a lot of time. Still, suppose you suffered catastrophic injuries and required months of hospitalization. In that case, you may be able to learn how to file a personal injury claim.
At Adam S. Kutner, Injury Attorneys, we'll explain how we can help you with your car accident claim. We'll outline the steps involved and what to expect if you pursue a personal injury lawsuit. We can also help you calculate the amount of damages you should receive.
Make a decision
Talking to an attorney ensures you make an informed decision about filing a lawsuit. You may not realize how much compensation you could receive.
Those opting to pursue personal injury cases can begin collecting evidence for their case. Medical bills and other expenses, such as lost wages, are crucial components of personal injury claims that justify the amount claimed by injury victims.
How Adam S. Kutner Injury Attorneys can help
Call 702.382.000 to talk to one of our attorneys about filing a personal injury lawsuit. We'll explain the steps you should take to help us build the strongest case, such as getting medical tests to confirm your injuries so we can seek compensation for all the medical treatment you require. You don't have to face your legal journey alone. We're here to help and fight for you to get the financial compensation you deserve.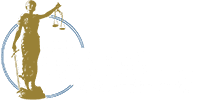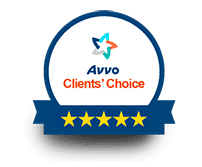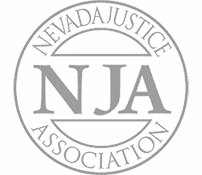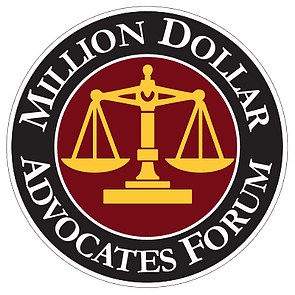 Adam S. Kutner is a top 100 trial lawyer with 32 years' experience and expertise that will benefit you
Call us at (702) 382-0000 anytime to schedule a free consultation. We will work to get you the maximum settlement as quickly as possible so you can move forward on your healing journey.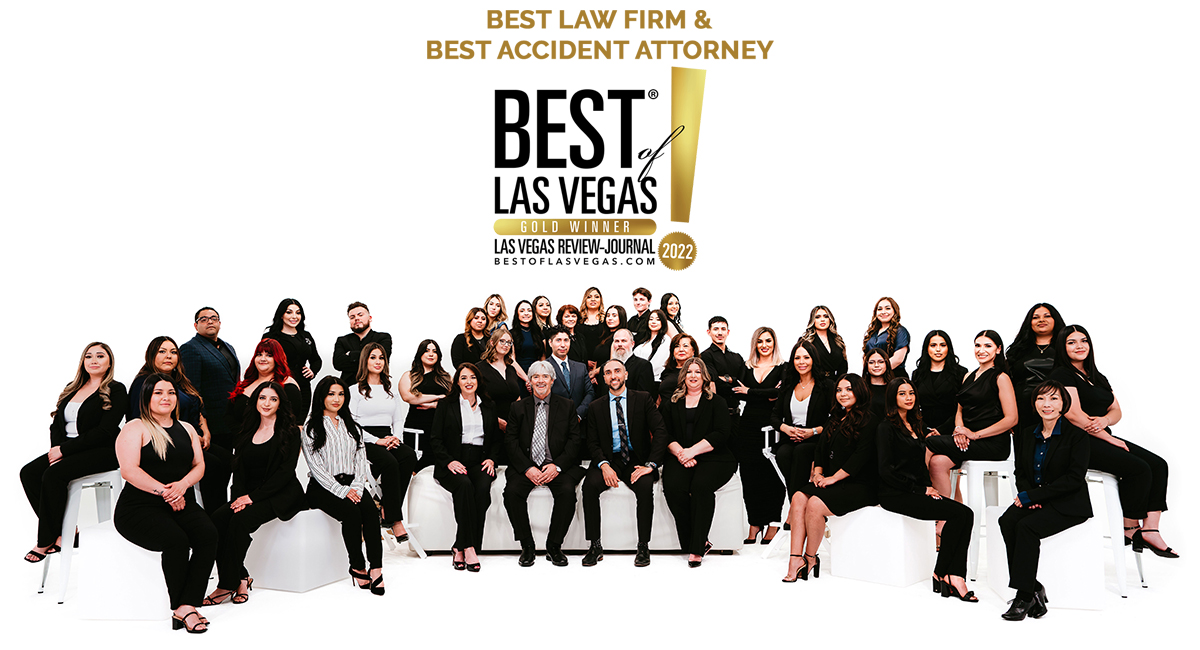 Adam S. Kutner reviews and testimonials
"I needed an attorney because I couldn't deal with the accident on my own, so I needed someone else's opinion about my accident.
Well I heard about Adam Kutner through an associate of mine and I chose to seek him because I heard of him before also, so I thought he would be the best option for me.
I was very happy with my settlement and it came quicker than I thought, in just a couple months I received a check in the mail.
When I recommend Adam Kutner I would tell them that the settlement comes very quickly, and he is very helpful with transportation and whatever else you may need."
– Deborah Banks. 5/5 Stars
Real Client Testimonial: Deborah Banks
START YOUR FREE CONSULTATION
NO FEES UNLESS WE WIN!
Home visits are available
Call now for details
Sources:
Emergency Department Visits. (2023).
Insurance. (2023).
Tull, M. (2019). The Risk of PTSD After a Car Accident.