Liability After Personal Injury at Las Vegas Casinos
START YOUR FREE CONSULTATION
NO FEES UNLESS WE WIN!
When you head to Las Vegas for a trip to the casino, you expect to have a good time. You're there to enjoy the entertainment, the food, and the gambling. You're ready to make memories with your friends and family.
Unfortunately, a number of people get hurt each year at Las Vegas casinos. In some cases, the injuries are a severe interruption in their daily lives. You might wonder if the casino can be liable and if you will need to hire a personal injury lawyer for representation. Here's what you need to know about liability after an injury or accident at a Las Vegas casino.
David Copperfield and the MGM Case
Casino liability for patron injuries is the subject of recent debate. A case against MGM and magician David Copperfield has been making headlines. A casino patron sued after they got hurt participating in a magic trick with Copperfield.
Copperfield invited a number of audience members to participate in a magic trick. The magic trick involved placing audience members up on stage. Copperfield made the audience members disappear and then reappear quickly at the back of the audience. In reality, the audience members quickly ran through a narrow corridor to get to the back of the audience.
On the night that resulted in the lawsuit, a patron who was participating in the magic trick slipped while they were running through the corridor. He slipped on a powdery residue that was located near a trash can. Participants in the lawsuit called the residue construction dust.
The victim in the case suffered brain injuries and other physical injuries. The victim brought a claim seeking recovery of approximately $400,000. It's up to the jury to decide whether the casino and Copperfield are responsible for the victim's injuries.
Personal Injury Practice Areas in Las Vegas
Types of Las Vegas Casino Personal Injury Accidents
You might get hurt in a Las Vegas casino in a number of ways. While slip and fall accidents are probably the first thing that comes to mind, there are actually a number of ways that you might get hurt in a Las Vegas casino:
Food poisoning
Falling debris
A traffic accident in a parking lot
Falling because of jostling in a crowded space
Assault and battery from another patron
Toxic chemicals
Poor sanitation
Fall in the shower from inadequate railings
Slip and falls
The New York New York Case
Another injury case that involves a casino is the Humphries v. New York New York Hotel and Casino case. The case involved an attack. A man began to engage in small talk with another man on the casino floor. One man insulted the other and then punched and kicked him repeatedly. The victim suffered a skull fracture. Another victim suffered head injuries when they tried to intervene.
Even though there was a security officer present, they declined to attempt to stop the attack until backup arrived. There were only five security guards on the floor when the attack occurred, and two of the security guards were occupied with money drops and unavailable to respond to the attack. The casino never conducted an audit to determine if they had enough security. There had been other, similar incidents involving patrons before the attack occurred.
The casino asked the court to adopt a minimum standards test to determine whether the casino had done enough to keep patrons safe. They said that as long as the casino had some security and they followed their company policy at the time the attack occurred, it should be enough to absolve them of any liability for patron attacks. The Nevada Supreme Court said that the casino must do more than just the minimum to protect their patrons. They must do what's reasonable for their patrons under all of the circumstances.
The Estate of Smith v. Mahoney's Silver Nugget Case
Another case that talks about casino liability for a patron's injuries is the Estate of Smith v. Mahoney's Silver Nugget case. In that 2011 case, the court found that it wasn't foreseeable for the casino that one patron would fatally shoot another patron during an argument.
In the Smith case, the victim entered the casino to meet friends for a drink. Another patron punched a man. That man responded by fatally shooting the victim. Unlike the New York New York case, the court in the Smith case said that the casino did enough to protect their patrons from foreseeable harm.
Nevada Laws About Casino Liability
There are two ways that a casino may be liable to a victim for injuries that happen at the casino. The first situation is where the casino or its employees are responsible for acting negligently in a way that results in the victim's injuries. The second situation is where a casino is liable for the acts of other patrons. The rules are a little bit different for each situation when it comes to whether you can hold the casino responsible for your injuries.
When the injury results from the casino's actions or the actions of casino employees, standard rules of negligence apply. If the casino didn't act in a careful way that's reasonable under all of the circumstances, the casino is liable to victims that get hurt. You must prove that the casino acted negligently in a way that resulted in your injuries. Casinos have a high amount of responsibility for protecting their patrons.
Nevada Revised Statute 651.015 talks about casino liability for the acts of other patrons. The law says that casino owners are liable for the actions of other guests if the harm is foreseeable. If the casino isn't exercising reasonable caution or if there are prior similar incidents, the casino may be liable to the victim for failing to do enough to prevent the harm.
Las Vegas Hotel Accident Attorneys
Each day, our dedicated Las Vegas hotel accident attorneys fight on behalf of victims. We can help you bring your case from start to finish. From the investigation, determining the approximate value of the case to taking all necessary steps to pursue your claim, we handle it all.
You don't have to deal with the hotel or their high-priced lawyers yourself. Our attorneys are used to taking on the hotels to fight for compensation for victims like you. We aren't satisfied until you have a check in your hands that fairly represents your losses. Let us show you how we can handle your hotel accident case and get you the compensation that you deserve.
Can You Sue a Hotel for an Accident?
Yes, you can sue a hotel for an accident if the accident is based on negligent actions or inaction on the part of the hotel. Hotel employees represent the hotel. If a hotel employee acts negligently or fails to take affirmative actions that are reasonable to protect your safety, you can bring a claim against the hotel. You can request compensation for monetary damages stemming from the accident as well as compensation for your pain and suffering.
What Is Negligence in a Hotel Accident?
Negligence in a hotel accident case is the standard of care that applies to the hotel's actions. You may bring a claim against the hotel if they fail to take steps that are reasonable for your safety. Negligence is the name for the legal standard of what's reasonable.
The hotel must deliver the same amount of care that a reasonable, ordinary hotel would provide in the same circumstances. If the hotel breaches their duty of care, they act negligently. Proving negligence is the first step in winning your hotel accident claim. You show what the actions of the hotel are, and then you show how those actions aren't reasonable based on the circumstances.
Types of Lawsuits Against Hotels
A hotel accident can occur in a number of ways. Here are just a few of the types of hotel accidents that may qualify for compensation:
Slip and fall
Jostling in a crowded area
Inadequate security
Food poisoning
Fall in the shower
Tainted alcohol
Pool accidents
Toxic chemicals/carbon monoxide
Poor sanitation
Assault and battery
Traffic accidents in the parking lot
Accidents relating to entertainment at live shows, fireworks, special effects, etc.
Other types of hotel accidents
Any kind of hotel accident may qualify for compensation as long as it results from the negligence of the hotel. Even if the direct injury is the fault of a third party like another hotel patron, the hotel may still be liable if they fail to provide security or even take the steps necessary to realize that there's a problem. Our team of hotel accident lawyers can help you examine your accident to determine how the law applies to your hotel claim.
What Can I Recover If I Bring a Lawsuit Against a Hotel for an Accident?
If you bring a lawsuit against a hotel for an accident, you can recover what's called damages. Your damages are your financial and non-financial losses because of the accident. Financial losses are bills that arise because of the accident like medical bills, prescription costs, and home care. Financial losses also include ways that you're unable to earn money because of the accident like lost days of work even if you're on commission or self-employed. An experienced attorney can help you ensure that you don't miss essential categories of damages that should be included in your claim.
When you're hurt in a hotel accident, you know that your losses are far from financial alone. You may be adjusting to a new, more limited, lifestyle. You may live in significant pain. Flashbacks and anxiety can also accompany a sudden accident. These injuries are not to be downplayed. They are serious and life-changing. The law does not dismiss or minimize these types of injuries. When you're hurt in a hotel accident, you may claim pain and suffering in addition to your economic damages. The more severe your accident, the more you can claim in compensation to account for your physical anguish.
What Are the Time Limits to File a Lawsuit Against a Hotel?
If you're hurt because of negligence at a hotel, in most cases you have only two years to assert your claim. Nevada law 11.190 creates a two-year time limit to file an accident claim against a hotel. There are only very limited exceptions to the two-year rule, so it's vital to contact a hotel lawyer as soon as you're aware of the accident. In addition to meeting the deadline, your attorney will want to begin working on your case right away to protect the existing evidence and discover more evidence in support of your claim.
Work With Our Las Vegas Hotel Accident Lawyers
Have you been hurt in a hotel accident? Are you wondering about rights after a hotel accident? Our attorneys represent hotel accident victims each day, and we're here to help. Our attorneys want to help you fight for your best interests and help you get the compensation that you deserve.
You may not know the cause of the accident. You may wonder if you're partially to blame. It's important to let a trained and seasoned attorney for hotel accidents examine the case to give you an informed opinion about the case and your options for recovery.
Adam S. Kutner reviews and testimonials
"I needed an attorney because I couldn't deal with the accident on my own, so I needed someone else's opinion about my accident.
Well I heard about Adam Kutner through an associate of mine and I chose to seek him because I heard of him before also, so I thought he would be the best option for me.
I was very happy with my settlement and it came quicker than I thought, in just a couple months I received a check in the mail.
When I recommend Adam Kutner I would tell them that the settlement comes very quickly, and he is very helpful with transportation and whatever else you may need."
– Deborah Banks. 5/5 Stars
Real Client Testimonial: Deborah Banks
START YOUR FREE CONSULTATION
NO FEES UNLESS WE WIN!
Home visits are available
Call now for details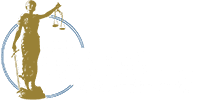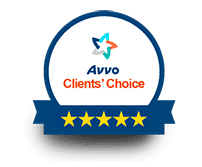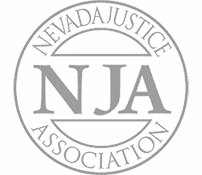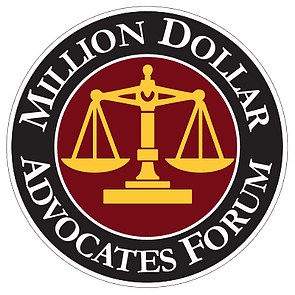 Adam S. Kutner is a top 100 trial lawyer with 32 years' experience and expertise that will benefit you
Call us at (702) 382-0000 anytime to schedule a free consultation. We will work to get you the maximum settlement as quickly as possible so you can move forward on your healing journey.