What is Accidental Death and Dismemberment Insurance?
Accidental death and dismemberment insurance refers to insurance that covers a person for unforeseen accidents that results in a person's death, or specific significant injuries. Accidental death is the 5th leading cause of death in the United States according to the Center for Disease Control. Young workers in dangerous jobs benefit most from accidental death and dismemberment insurance. A young person who loses an eye, hearing, or is paralyzed for life as a result of an unforeseen accident, values the additional money he or she receives while being rehabilitated after an accident.
START YOUR FREE CONSULTATION
NO FEES UNLESS WE WIN!
When is Accidental Death Insurance Paid Out?
On a practical basis, accidental death and dismemberment insurance pays the value of the policy for accidental death only if the policy holder died within 90 days after the accident, and death was directly due to the accident. AD&D insurance does not cover death of a driver who had a heart attack or stroke behind the wheel. Life insurance policies pay for the accidental death of a driver whose medical condition caused an accident. Insurance payments never fully compensate accident victims who lost loved ones.
NAIC Definitions
The National Association of Insurance Commissioners (NAIC) defines accidental death and dismemberment insurance as "an insurance contract that pays a stated benefit in the event of death and/or dismemberment caused by accident or specified kinds of accidents." The NAIC definition of accident is "an unexpected event or circumstance without deliberate intent." Some AD&D insurance contracts pay only in combination with other coverage. Automobile insurance combines contracts to pay for hospitalization, outpatient medical expenses, and additional benefits for death and dismemberment.
What is a Proximate Cause?
Accidental death and dismemberment insurance is purchased with airline tickets, by athletes participating in sporting events, or when renting a car or truck. Proximate cause of an accident is the events which directly resulted in the insured's loss, suffering, and property damage. To be compensated by AD&D insurance, the insured or the designated beneficiary must file a claim. A claim is made when an accident is reported to the insurance company, and it is accompanied by a request for payment under the terms of the policy.
Rental Company Insurance
Car rental companies provide minimal insurance as part of every rental. They are required by law to do so. In most states, your car insurance on your primary vehicle covers you while you drive a rental car. Gold and platinum credit cards provide insurance on rental cars as a service to cardholders if you use their card to rent the vehicle. Before you purchase expensive insurance from a car rental company, consult your car insurance and credit card companies to determine what coverage you have, and if accidental death is part of the coverage.
Coverage
Accidental death and dismemberment insurance does not pay for accidents which occur while their insured was committing a criminal act, for complications resulting from a treatment or procedure, or for infection which complicated the insured's treatment. AD&D insurance does not pay for dismemberment of a toe or finger, but does compensate accident victims for paralysis which deprives the victim of normal use of his body and his livelihood. Loss of sight, hearing, dismembered limbs are covered by the AD&D policy. The loss of a finger or toe is not catastrophic.
Uninsured Motorists
The Insurance Research Council reports one in seven drivers does not have car insurance and does not have enough money to pay for the medical expenses of a person he or she injures in an accident. The uninsured motorist is responsible for 100% of the damages incurred in a traffic accident if he caused the accident, but has no money to pay. All insured drivers should have car insurance which protects them from accidental damage inflicted by uninsured drivers. Insurance protecting you from uninsured motorists is particularly necessary in case of a hit and run accident.
Uninsured motorist insurance pays for medical expenses and hospital bills of your passengers who are not covered by your medical insurance policy. Uninsured motorist insurance pays for damage to your car caused by an uninsured motorist and compensates you for pain and suffering. Your medical insurance will not. Uninsured motorist insurance may have low per accident limits and specifically state what it covers. You need to purchase uninsured motorist collision and liability.
Legal Disclaimer
This webpage is not intended to be an advertisement or solicitation. The hiring of a lawyer is an important decision that should not be based solely upon advertisements. Material contained in our website is for general information only and does not constitute legal advice or solicitation of legal services.
Transmission of information from this site is not intended to create, and its receipt does not constitute, an attorney-client relationship between Adam S. Kutner and the user of this site. In the event that any information on this web site does not conform fully with regulations in any jurisdiction, this law firm will not accept representation based on that information.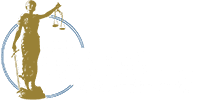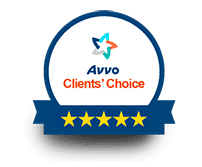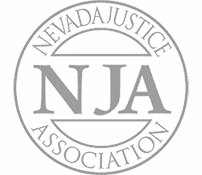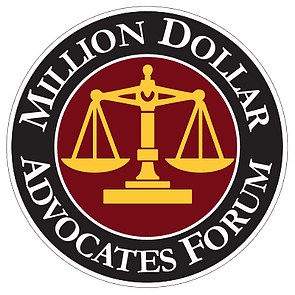 Adam Kutner is a Top 100 Trial Lawyer with Experience and Expertise that Will Benefit You
Call us today at (702) 382-0000 anytime to schedule a free consultation. We will work to get you the maximum settlement as quickly as possible.
Meet More Associate Attorneys
Adam Kutner Reviews & Testimonials
"I needed an attorney because I couldn't deal with the accident on my own, so I needed someone else's opinion about my accident.
Well I heard about Adam Kutner through an associate of mine and I chose to seek him because I heard of him before also, so I thought he would be the best option for me.
I was very happy with my settlement and it came quicker than I thought, in just a couple months I received a check in the mail.
When I recommend Adam Kutner I would tell them that the settlement comes very quickly, and he is very helpful with transportation and whatever else you may need."
– Deborah Banks. 5/5 Stars
Real Client Testimonial: Deborah Banks
START YOUR FREE CONSULTATION
NO FEES UNLESS WE WIN!
Home Visits Are Available
Call Now for Details