What Are The Leading Causes of Accidental Death?
Accidental death can either be the result of a personal event or caused by the action of another person or entity. When an accidental death occurs due to the negligent act of another, it is considered a civil matter and specific family members have the right to seek compensation for their losses. Most often associated with a personal injury, an accidental death can occur at the time of the accident or later, as a result of the accident.
START YOUR FREE CONSULTATION
NO FEES UNLESS WE WIN!
Common Causes Of Accidental Death
An accidental death can occur from any type of accident. However, there are certain events that are more common to result in an accidental death than others. These common accidents include:
Construction Related Accidents
Work Related Accidents
Medical Malpractice Events
Dangerous Products and Medications/Medical Devices
Criminal Activity Events
Preventing Accidental Deaths
While it is impossible to prevent the negligent actions of another person or entity, there are steps that you can take that will help prevent an accidental death from occurring.
Use safety belts and other safety equipment when operating a vehicle. Always use your seat belt when you are operating a vehicle and make sure that all of your other safety equipment is used and in working order.
When operating a bicycle on the street, make sure that you are wearing a helmet and using safety equipment. If riding at night, make sure your bicycle is equipped with a light and reflectors. Wear reflective clothing.
When you are at work, make sure that you observe all safety rules. Use safety equipment and only operate machinery that you are specifically trained to use. Comply with all work safety standards.
Always make sure that you ask for a second opinion on any surgery before you undergo a procedure. Check with your state health department to find out if there are malpractice suits against the doctor.
Always try to remain aware of your surroundings so that you can detect any suspicious activity around you that may lead to harm.
What To Do If A Wrongful Death Occurs
If your loved one is a victim of a wrongful death, you may be able to seek compensation from the responsible party. In most states, the surviving spouse and dependent children have the right to seek compensation. If the accidental death was that of a minor, the parents can seek compensation. Each state has its own specific laws regarding accidental deaths and who can seek compensation. You will need to speak with an attorney about your case to determine if you qualify to seek compensation.
If an accidental death occurs, you are encouraged to speak with an accidental or wrongful death attorney as soon as possible after the death occurs. Hiring an attorney will protect your rights as a surviving family member and ensure that your right to sue is not affected by the Statute of Limitations. Each state has specific rules regarding how long after a wrongful death occurs that the family has a right to seek compensation. These laws can range from six months after the initial accident to two years after the death. Only your attorney can tell you what laws apply to your case.
Seeking compensation for your loved ones death is a legal way to ensure your financial stability during this critical time in your life. Everyone understands that your loss could never be made whole by receiving compensation. Everyone also understands that you would much rather have your loved one back. However, the compensation process is about eliminating some of the stresses that you are experiencing, such as financial losses due to a lost income. This elimination of financial stress allows the family members the time and peace they need to heal from their loss.
Legal Disclaimer
This webpage is not intended to be an advertisement or solicitation. The hiring of a lawyer is an important decision that should not be based solely upon advertisements. Material contained in our website is for general information only and does not constitute legal advice or solicitation of legal services.
Transmission of information from this site is not intended to create, and its receipt does not constitute, an attorney-client relationship between Adam S. Kutner and the user of this site. In the event that any information on this web site does not conform fully with regulations in any jurisdiction, this law firm will not accept representation based on that information.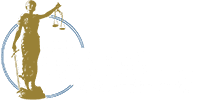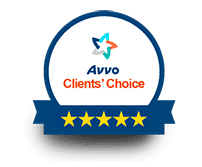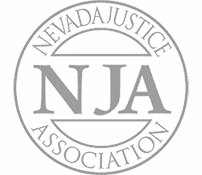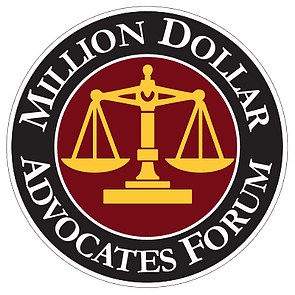 Adam Kutner is a Top 100 Trial Lawyer with Experience and Expertise that Will Benefit You
Call us today at (702) 382-0000 anytime to schedule a free consultation. We will work to get you the maximum settlement as quickly as possible.
Meet More Associate Attorneys
Adam Kutner Reviews & Testimonials
"I needed an attorney because I couldn't deal with the accident on my own, so I needed someone else's opinion about my accident.
Well I heard about Adam Kutner through an associate of mine and I chose to seek him because I heard of him before also, so I thought he would be the best option for me.
I was very happy with my settlement and it came quicker than I thought, in just a couple months I received a check in the mail.
When I recommend Adam Kutner I would tell them that the settlement comes very quickly, and he is very helpful with transportation and whatever else you may need."
– Deborah Banks. 5/5 Stars
Real Client Testimonial: Deborah Banks
START YOUR FREE CONSULTATION
NO FEES UNLESS WE WIN!
Home Visits Are Available
Call Now for Details