Does Medical Insurance Cover Car Accidents?
When you suffer injuries after a car accident, the extent of your medical bills can quickly become overwhelming. For those who are unable to work due to their injuries, it's even more stressful knowing you don't have an income to help cover your medical care. But what about your insurance?
Will medical insurance cover expenses related to a car accident? Our Las Vegas auto accident attorneys explain.
START YOUR FREE CONSULTATION
NO FEES UNLESS WE WIN!
Las Vegas Auto Insurance FAQs
Generally, the initial payments after an accident will be charged against an existing auto insurance policy. Depending on the type of coverage you have, car insurance will typically pay for care and treatment related to car accident injuries until you reach your policy limit. Once you have exhausted the funds available to you through your auto insurance, your personal health insurance may be used for the remaining expenses.
The Nevada DMV requires1 that drivers carry a certain level of insurance protection when driving, including minimum liability insurance coverage of :
$25,000 for bodily injury or death for one person
$50,000 for bodily injury or death for two or more people
$20,000 for damage of other people's property
It's important to remember that many of these policies have relatively small limits. These amounts are not much when you consider the average costs of medical care after an auto accident.
Once all other forms of payment are exhausted your personal health insurance will generally begin to cover the medical costs associated with your injuries. Just like with your auto insurance policy, you are required to meet deductible amounts before the insurance company starts to cover treatment. You may also be required to cover co-pays and any other obligations required by the insurer.
What your health insurance will cover depends on what type of coverage you have, whether you went to an in-network provider, what restrictions are included in your policy, and what kind of care you seek. Remember, many health insurance plans do not cover alternative medicines or treatments.
A deductible for health insurance refers to the amount you must pay out-of-pocket before your coverage begins. For example, you may have a $1,000 deductible included in your insurance policy. This means you must pay $1,000 on your own before your insurance will begin to pay for your medical expenses.
Because many health insurance options have a deductible, it's often the best option to use auto insurance coverage for medical costs after a car accident if available. This way, you can cover the bills quickly without having to pay out-of-pocket.
There are several health insurance providers and plans on the market, which are likely offered as a benefit through an employer. However, you can also choose to purchase your own coverage based on your personal needs.
Some of the major health insurance providers include UnitedHealth, Anthem, Humana, and Cigna Health. They all offer a variety of plans designed to fit various budgets, lifestyles, and healthcare needs, including:
Some insurance companies offer catastrophic health plans2 for people under the age of 30 or have qualifying economic hardships. These plans generally have low monthly premiums but high deductibles. However, it's important to do your research and compare plans before choosing the best one for your needs. Speak to insurance representatives to see what coverage is ideal for post-accident care.
If you need medical care after a car accident, it's essential to get help right away. Hospitals and doctors may not require payment upfront to treat your injuries, especially if you need emergency care. Payment for your medical care may come from several sources, including your own health insurance, after you've been treated.
When using your health insurance for car accident injury expenses, you should follow the same steps you would for any condition or illness. Generally, these steps are:
Find a qualified healthcare provider
Pay the deductible or co-pay required by your insurance plan
Get the proper treatment or medical care for your injuries
In some cases, your medical insurance will cover the cost of treatment but then claim reimbursement in the form of subrogation.
Your health insurer will seek reimbursement for anything that they paid out on your behalf due to the accident. Reimbursement will come from whatever settlement amount you receive, potentially cutting into the compensation you need for full recovery.
Nearly every medical insurance policy will have a clause that states they are entitled to receive reimbursement for care provided for an accident from the at-fault party's liability insurance. These policies contain language that allows them to seek reimbursement for any amount that they were required to pay on behalf of the accident. If your health insurance is Medicaid, your state will seek reimbursement. Medicare will also seek reimbursement but from a federal level.
Although it's both common and legal for the health insurance company to seek reimbursement payment from your settlement amount, a lawyer can help you find a way to address such claims in a way that is beneficial to you. Your personal injury attorney will explain that there are certain protections available to injury victims from the Subrogation Clause.
Upon reviewing the amount of the debts owed to the private health insurer, and comparing it to other obligations owed by the injury victim and the amount of the settlement, your attorney has the authority to negotiate with the health insurance company to reduce the costs of your medical care.
The insurer can reduce the amount that they will receive for your care by any given amount. The amount taken off the bill will depend on many things, including your future health prognosis from your injury.
As a worst case scenario, your attorney can go before the court and show how the amount the insurance company is demanding for your care is harming you and your future. If this occurs, the court has the option to set the amount that you will pay the insurer from your settlement, and the insurer must comply.
Unfortunately, insurance companies may try to deny a claim after you have already received medical treatment. When this happens, you have the right to appeal and ask the insurance provider to change their decision. The law also allows you to seek an external review of the claim.
If you feel you've been treated unfairly by your insurance company, it may be time to work with an experienced attorney. A personal injury lawyer can act as your advocate during the appeal and ensure you get the maximum amount for your claim.
How Can a Car Accident Attorney Help?
As a car accident victim, you have rights. You deserve fair treatment and to be compensated for your losses. The responsible party should be held accountable and you shouldn't have to pay for your own medical expenses.
A car accident lawyer can help you bring a legal claim for compensation to recover damages that resulted from the accident, including:
Medical bills
Future medical care
Physical therapy
Lost wages
Property damage
Pain and suffering
If you were hurt in an auto accident, our Las Vegas car accident attorneys are ready to help you get the compensation you deserve. Contact our team now to schedule a free consultation to see what your claim may be worth.
Sources:
¹Department of Motor Vehicles (DMV). Insurance. Retrieved 22 June 2022.
²HealthCare.gov. Catastrophic health plans. Department of Health and Human Services. Retrieved 22 June 2022.
Legal Disclaimer
This webpage is not intended to be an advertisement or solicitation. The hiring of a lawyer is an important decision that should not be based solely upon advertisements. Material contained in our website is for general information only and does not constitute legal advice or solicitation of legal services.
Transmission of information from this site is not intended to create, and its receipt does not constitute, an attorney-client relationship between Adam S. Kutner and the user of this site. In the event that any information on this web site does not conform fully with regulations in any jurisdiction, this law firm will not accept representation based on that information.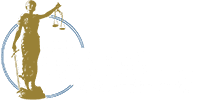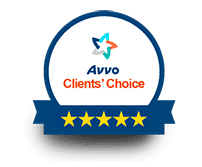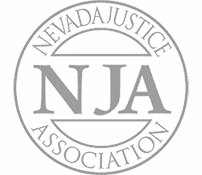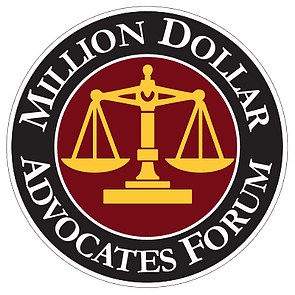 Adam Kutner is a Top 100 Trial Lawyer with Experience and Expertise that Will Benefit You
Call us today at (702) 382-0000 anytime to schedule a free consultation. We will work to get you the maximum settlement as quickly as possible.
Adam Kutner Reviews & Testimonials
"We were in a car accident – we were coming off of the interstate and were waiting – yielding at the exit and a car sped through the exit and smacked us in the rear.
It was definitely scary especially because we had our baby in the car. My husband and I and our baby in the back seat. We definitely – immediately went back in and checked on her to make sure she was okay.
We definitely had back pains my daughter had headaches. She kept holding her head and crying. It was pretty bad.
I remember seeing a couple billboards and a friend of mine did say they had a pleasant experience with Adam Kutner, so we called them right up.
They definitely were thorough, and you could tell just by talking to the people in the office that they genuinely cared about their clients.
They contacted us saying you know, explain the process on how the settlement gets done and about a week after that happened we had our settlement which was great and in my opinion Adam S. Kutner is the best attorney in Las Vegas."
– Janae Reynolds. 5/5 Stars
Real Client Testimonial: Janae Reynolds
START YOUR FREE CONSULTATION
NO FEES UNLESS WE WIN!
Home Visits Are Available
Call Now for Details