What Happens If You Leave The Scene of A Car Accident?
Hit and run accidents sadly occur in Las Vegas and throughout Nevada each day. More than 1,200 people each year lose their lives because of hit and run crashes in the United States. Although Nevada has some of the toughest hit and run laws in the country, hit and run crashes continue to be an ongoing problem.
Understanding your duties after a car accident, as well as Nevada laws regarding hit and runs can help ensure you are protected if you ever find yourself in this situation. Here's what you need to know about what happens if you leave the scene of a Las Vegas car accident.
START YOUR FREE CONSULTATION
NO FEES UNLESS WE WIN!
Nevada's Hit and Run Laws
Nevada Revised Statutes Chapter 484E lists the responsibilities for motorists who are in a car accident. It also gives the penalties for a hit and run. Your duties after a car accident include:
Stop your vehicle at the scene
Report the accident to the police even if no one appears hurt
In cases of minor accidents with no injuries, move your vehicle out of the lane of travel if you can
Give the other driver your name, address, and vehicle registration number. Show them your license if they ask to see it
You must give the same information and your driver's license to the police upon request
If anyone needs medical treatment, you must help them by treating them or arranging for treatment. Your best bet is to call 911
If a driver is incapacitated, their passenger must call the police on their behalf
Penalties for Hit and Run
If anyone is hurt or killed in the crash, fleeing the scene is a serious felony. It's a felony to flee the scene even if you're not the one to blame for the accident. The possible penalties if you're convicted of felony hit and run include:
At least two years in prison
A maximum of 20 years in prison
Probation or parole with conditions
Suspension of your driver's license
Fines that range from $2,000 to $5,000
Restitution to the victim
If a hit and run involve property damage only, it's a misdemeanor. The maximum possible jail time is six months. You face a fine of up to $1,000 and six points on your license.
Other Additional Penalties
The state can charge you with other crimes in addition to just hit and run. If they believe they can prove you were under the influence at the time of the crash, they can charge you with drunk driving. You might face charges of reckless driving, vehicular homicide, or any other crimes that they believe you may have committed.
Single-Vehicle Crashes
If you're in a crash of only your vehicle, you have an obligation to call the police if there's property damage. The same standards apply apply to accidents involving other cars. You can still face charges of fleeing a hit and run even if you're the only one with losses.
Why Do People Try to Flee?
When they're sentenced for hit and run, drivers give various reasons and excuses for their behavior. They may be embarrassed about the crash. They may be intoxicated or under the influence of a controlled substance. If a person doesn't have a valid driver's license, they may try to flee to escape responsibility. However, in all cases, the penalties for fleeing from the scene of a crash are worse than they are for staying even if you face other criminal charges.
When you're convicted of a hit and run, you appear for sentencing before a criminal judge. The judge has likely sentenced hundreds if not thousands of people. Many judges sentence hit and run drivers even more harshly than drunk drivers. Rightfully or wrongfully, many judges assume that if you flee from the scene of a crash, it must be because you're intoxicated. The judges use this assumption to impose very harsh penalties on hit and run drivers. It's always in your best interest to stay at the scene of the crash whatever the consequences might be.
A Violation of the Law Must Be Willful
A violation of Nevada's hit and run laws must be willful. If you're incapacitated, you're not going to face charges for failing to report an accident. Nevada hit and run crimes exist for people who are able to report their involvement in an accident but who choose instead to flee.
You should make the report in the most expedient way. If you have a cell phone, use that. If you don't, you can ask someone near you to call or find a phone nearby. When law enforcement investigates the case, they're going to look at whether you make the report in a reasonable time given all of the circumstances.
Hit and Run Crashes and Personal Injury Law
Personal injury laws come into play in all car accidents. Nevada law imposes a duty on drivers to operate their vehicles safely. If another driver takes an action that poses an unreasonable risk to others and you're hurt, they may be civilly liable to you.
Civil liability is in addition to any criminal charges and penalties they might face. Nevada law requires drivers who are involved in an accident to stop their vehicles and make a report. If the other driver flees from the crash and you're hurt as a result, they may owe you for damages.
How Can a Lawyer Help?
If you're involved in a car accident, your best bet is always to stop your vehicle and report the accident. Whether or not you're responsible for the crash, having an experienced attorney on your side can help you handle the situation in the best possible way.
A car accident attorney can help you defend against accusations of wrongdoing and bring a claim against the responsible party for your losses. If you're the victim of a hit and run, your attorney can help you examine the case from all angles and make the best possible plan to rebuild your life and seek a fair recovery.
Legal Disclaimer
This webpage is not intended to be an advertisement or solicitation. The hiring of a lawyer is an important decision that should not be based solely upon advertisements. Material contained in our website is for general information only and does not constitute legal advice or solicitation of legal services.
Transmission of information from this site is not intended to create, and its receipt does not constitute, an attorney-client relationship between Adam S. Kutner and the user of this site. In the event that any information on this web site does not conform fully with regulations in any jurisdiction, this law firm will not accept representation based on that information.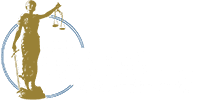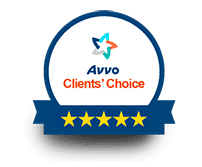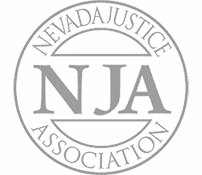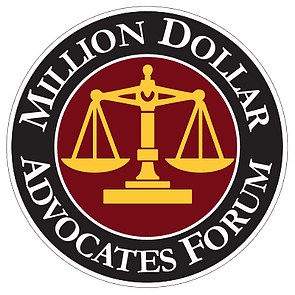 Adam Kutner is a Top 100 Trial Lawyer with Experience and Expertise that Will Benefit You
Call us today at (702) 382-0000 anytime to schedule a free consultation. We will work to get you the maximum settlement as quickly as possible.
Adam Kutner Reviews & Testimonials
"We were in a car accident – we were coming off of the interstate and were waiting – yielding at the exit and a car sped through the exit and smacked us in the rear.
It was definitely scary especially because we had our baby in the car. My husband and I and our baby in the back seat. We definitely – immediately went back in and checked on her to make sure she was okay.
We definitely had back pains my daughter had headaches. She kept holding her head and crying. It was pretty bad.
I remember seeing a couple billboards and a friend of mine did say they had a pleasant experience with Adam Kutner, so we called them right up.
They definitely were thorough, and you could tell just by talking to the people in the office that they genuinely cared about their clients.
They contacted us saying you know, explain the process on how the settlement gets done and about a week after that happened we had our settlement which was great and in my opinion Adam S. Kutner is the best attorney in Las Vegas."
– Janae Reynolds. 5/5 Stars
Real Client Testimonial: Janae Reynolds
START YOUR FREE CONSULTATION
NO FEES UNLESS WE WIN!
Home Visits Are Available
Call Now for Details