Will Insurance Cover Aftermarket Parts?
Modifying your car with aftermarket parts can be a lot of fun. In fact, it's an art form for car fans across the world. If you have aftermarket parts or even if you're considering putting aftermarket parts in your vehicle, it's important to know what the insurance company has to say about it.
Does insurance cover aftermarket parts? How can you be sure that your insurance company fully covers your vehicle, including aftermarket parts? Here's what you need to know from our Nevada car accident attorneys.
START YOUR FREE CONSULTATION
NO FEES UNLESS WE WIN!
Does Insurance Cover Aftermarket Parts?
Some insurance policies cover aftermarket parts. Your insurance policy may or may not cover aftermarket parts. Usually, if there's coverage, it's only for a low amount. Most standard insurance policies either don't cover aftermarket parts at all or they pay only a small amount for them.
What Are Aftermarket Parts?
Aftermarket parts are parts that you use in your vehicle that don't come from the original manufacturer. They aren't parts that come with the vehicle when you buy it new from the manufacturer. Aftermarket parts may or may not visibly change the appearance of the vehicle. They may be functional to making the car run, or they may be a way to improve the appearance of the vehicle.
Replacement Parts and Accessories
There are two types of aftermarket parts. There are replacement parts and accessories. Replacement parts are parts that you put in your vehicle when it needs standard repairs or when you're in an accident. Accessories are parts that you add to alter the look or operation of your vehicle. Aftermarket parts may be functional or fashionable.
Aftermarket Parts and Vehicle Modifications
There are a few ways that aftermarket parts come into play when it comes to auto insurance. The first way is when a vehicle owner intentionally changes the function or appearance of the vehicle from the way the manufacturer sold it. Vehicle modifications may be simple or complex. You might add a new car stereo, install sports seats, paint the vehicle, or install underbody lights. The only limit is your own imagination.
When you use aftermarket parts, you're changing the vehicle from what it was when the manufacturer sold it. As you make modifications, you're changing the vehicle from what the insurance company thinks it's insuring when you take out a policy. The vehicle identification number is more to your insurance company than just your ID; it's also a statement of what parts are in your vehicle. The make and model of your vehicle also gives its approximate value.
Will the Insurance Company Pay If I Have Aftermarket Parts on My Vehicle?
When you install aftermarket parts on your vehicle, it changes what your insurance policy is willing to cover. If you don't sort it out before an accident occurs, you may be surprised to find that your insurance company won't pay for your aftermarket parts. Even if your modifications increased the sale value of your vehicle, and even if the modifications cost a small fortune, you might find that the changes you made are excluded from your insurance policy coverage.
Some insurance policies offer no coverage for aftermarket parts. Others cover only a very small amount. Most standard insurance policies fall under one of these two categories. If you're looking for whether you have coverage for your aftermarket parts, you should look in the collision and comprehensive portion of your insurance policy.
Can I Add Insurance Coverage for Aftermarket Parts?
Yes, you can add insurance coverage for aftermarket parts. However, it's often expensive, and it may not be available through a typical car insurance company. If you want to ensure that your vehicle has coverage for aftermarket parts, there are a few steps that you can take.
First, you can ask your insurance company if they offer coverage. You may be able to agree on a certain value for your car in advance. Alternatively, the insurance company may offer varying levels of coverage as part of your collision and comprehensive insurance. There are also specialty insurance companies that provide insurance for unique, one-of-a-kind vehicles. You may be able to get the insurance coverage you're looking for through one of these policies or providers.
Aftermarket Parts and Vehicle Repairs After an Accident
The second consideration for aftermarket parts and your vehicle is what happens after you're in an accident. You may expect the body shop to order a shiny, new replacement part from the vehicle manufacturer. In many cases, that won't happen. Your insurance company may only agree to pay for aftermarket parts. Replacement parts after an accident are often less expensive than using original parts.
Having aftermarket parts in your vehicle may reduce its value. You have the option to pay the difference between aftermarket parts and new, original parts from the manufacturer. However, it's up to you to make your request clear to the vehicle insurer as you go through the repairs process. You have the right to know what repairs the body shop plans to make and what parts they plan to use.
Aftermarket Parts and Patent Infringement
One interesting legal issue surrounding the use of aftermarket parts is whether the use of aftermarket parts violates copyright laws and patent protection. In other words, can third-party companies make and sell aftermarket parts without paying a royalty to the original manufacturer? The U.S. Supreme Court said that manufacturers can make aftermarket parts without infringing on the intellectual property of the original sellers. They decided the issue in the case of Aro Manufacturing Company v. Convertible Top Replacement Company [1]. The case is from 1961.
In the Aro case, a third-party company made and sold replacement fabric for the roof of a convertible. The court said that it's the owner's right to use the replacement parts that they choose for their vehicle. They said that vehicle owners have the right to repair their vehicles for continued use. Owners may use the parts and process that they see fit.
Contact Our Experienced Car Accident Lawyers
Do you have questions about aftermarket parts and insurance? Our Nevada car accident attorneys can help. Contact us today for a confidential consultation about your case.
Sources
[1] Aro Manufacturing Co. v. Convertible Top Replacement Co., 365 U.S. 336(1961)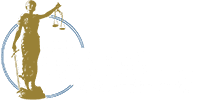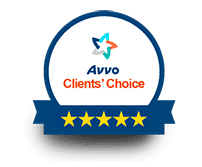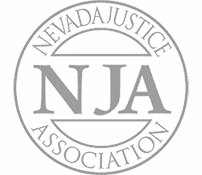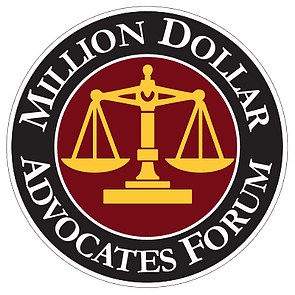 Adam Kutner is a Top 100 Trial Lawyer with Experience and Expertise that Will Benefit You
Call us today at (702) 382-0000 anytime to schedule a free consultation. We will work to get you the maximum settlement as quickly as possible.
Adam Kutner Reviews & Testimonials
"We were in a car accident – we were coming off of the interstate and were waiting – yielding at the exit and a car sped through the exit and smacked us in the rear.
It was definitely scary especially because we had our baby in the car. My husband and I and our baby in the back seat. We definitely – immediately went back in and checked on her to make sure she was okay.
We definitely had back pains my daughter had headaches. She kept holding her head and crying. It was pretty bad.
I remember seeing a couple billboards and a friend of mine did say they had a pleasant experience with Adam Kutner, so we called them right up.
They definitely were thorough, and you could tell just by talking to the people in the office that they genuinely cared about their clients.
They contacted us saying you know, explain the process on how the settlement gets done and about a week after that happened we had our settlement which was great and in my opinion Adam S. Kutner is the best attorney in Las Vegas."
– Janae Reynolds. 5/5 Stars
Real Client Testimonial: Janae Reynolds
START YOUR FREE CONSULTATION
NO FEES UNLESS WE WIN!
Home Visits Are Available
Call Now for Details