Types of Damages in a Personal Injury Accident
One of the most critical factors for getting maximum compensation for your injury accident is knowing all of the types of damages that are available to you. If you assume you can only ask for compensation for your medical bills, you're going to miss out on important categories of damages.
Nevada laws make sure that accident victims can recover fairly for a wide range of losses. Your losses may include financial losses, but you can recover for emotional losses, too. It's crucial to work with your personal injury lawyer to ensure you ask for all damages that apply to your case. Here are the types of damages that are available in an injury case.
START YOUR FREE CONSULTATION
NO FEES UNLESS WE WIN!
Medical Bills
Don't make the mistake of assuming that only your emergency room bills count as your medical losses. The types of damages that you can get in a Nevada personal injury case include any medical bill that you ever have because of the accident.
If you need physical therapy because of the accident, all of your physical therapy bills count. If you need follow-up appointments to create a long-term care plan, those bills count. Even medical devices like a wheelchair qualify for compensation. Make sure that you evaluate your claim to include all of the following types of medical losses:
Emergency care
Urgent care
Care from all professionals including nurses, assistants, technicians, and doctors
Diagnostic expenses
Home health care costs
Physical therapy
Surgery costs
Other rehabilitative costs
Mobility devices
Treatment supplies like band-aids, wraps, and braces
Medication
Pain and Suffering
Suffering from a physical injury is painful. You likely have to live with discomfort and pain. A monetary award for pain and suffering is meant to provide you with fair compensation for having to live with pain. Of course, no amount of compensation can take your pain away. But money is what the justice system can offer you because of your physical pain.
The amount that you can claim for pain and suffering depends on the extent of your physical injuries. When your injuries are minor, and you can recover from them in a short period of time, your pain and suffering compensation may amount to about half of your medical damages. When you have a very severe injury that has lifetime consequences, your pain and suffering compensation may be much more. Your injury attorney can help you place a dollar value on your pain and suffering.
Emotional Distress
In addition to your pain and suffering, you likely have a fair amount of emotional distress because of your injuries. After an accident, you may have fear, anxiety or post-traumatic stress disorder. There are countless ways that you may suffer emotionally because you're hurt. If you have symptoms of anxiety, depression or sleeplessness, be sure to tell your doctor and seek the care that you need.
Emotional distress is the category of damages that compensate you for all of the ways that you have to suffer and adjust mentally after your accident. Like pain and suffering, there's no mathematical formula for emotional distress. Your lawyer can help you determine how to value your emotional distress for your claim.
Loss of Use
A personal injury accident can result in involuntary changes to your lifestyle. If you used to bike, run, crochet or cook and you're no longer able to do your favorite activity, you have to adjust to your new life with limitations. You may lose the use of an arm or leg or even lose your vision.
Loss of use is a category of damages that compensates you for the things that you're not able to do because of your injuries. Your loss of use damages are unique to you. Nevada law directs the parties to consider what the person used to do before the accident and what activities the person can't do anymore because of the accident.
Loss of Consortium
Getting hurt in a personal injury accident may affect your loved ones. Nevada law allows the victim's spouse to bring a claim for what's called loss of consortium. There are a lot of things that qualify as loss of consortium damages, including loss of any of the following:
Affection
Companionship
Sexual relations
Comfort
Ability to bear children
Lost Wages
You can ask for compensation to pay you back if you're unable to work after your injury accident. You calculate how long you missed work, and you add up what you would have made. You can consider all sources of income including:
First, second, and third jobs
Wages
Tips
Bonuses
Commissions
Retirement contributions
Perks like a company cell phone or use of a company car
Lost wages include any kind of compensation that you get for doing your job. You can use pay stubs, tax returns, and a letter from your employer to show what you made before the accident.
Lost Earning Capacity
While lost wages look at the amount of money you lost out on earning in the short-term after the accident, lost earning capacity looks at what you can't earn in the future.
If you're unable to work long-term, your compensation, promotions, and your entire career track falls under the category of lost earning capacity. You may need to work with an occupational expert to determine how your career outlook has changed because of your accident.
Replacement Services
After an injury, you may need to hire people to help you around the home. You may need to pay someone to mow the lawn, bring the groceries, cook, or take care of the kids. If you have to hire out for things that you used to do yourself, you can ask for compensation. Compensation for hired help because of your accident is called replacement services.
Punitive Damages
In very extreme cases, Nevada law may also provide for additional damages as a punishment for the defendant. Punitive damages typically apply in cases where a corporation is at fault for hurting many people or where a person acts intentionally to hurt someone else in a serious way. Punitive damages punish the bad actor and set an example to others to encourage good behavior.
Property Damages
When you have physical injuries, you may also have property damages. You have a right to compensation for the value of your damaged property. You may take the current market value of your damaged property and include it in the total calculation of your damages.
How Can a Personal Injury Lawyer Help?
A skilled personal injury lawyer has extensive experience helping accident victims value their damages. They can help you evaluate all of the categories of damages to make sure that you arrive at a case value that's fair and complete.
Your attorney can also help you determine what you need to do to prove each category of damages in your personal injury claim.
Legal Disclaimer
This webpage is not intended to be an advertisement or solicitation. The hiring of a lawyer is an important decision that should not be based solely upon advertisements. Material contained in our website is for general information only and does not constitute legal advice or solicitation of legal services.
Transmission of information from this site is not intended to create, and its receipt does not constitute, an attorney-client relationship between Adam S. Kutner and the user of this site. In the event that any information on this web site does not conform fully with regulations in any jurisdiction, this law firm will not accept representation based on that information.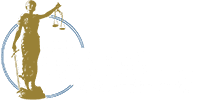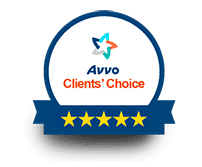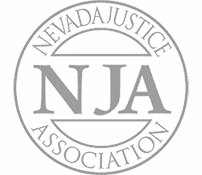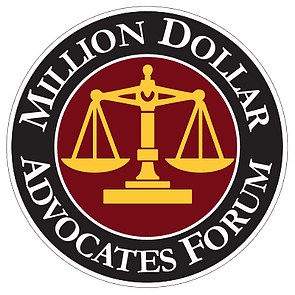 Adam Kutner is a Top 100 Trial Lawyer with Experience and Expertise that Will Benefit You
Call us today at (702) 382-0000 anytime to schedule a free consultation. We will work to get you the maximum settlement as quickly as possible.
Adam Kutner Reviews & Testimonials
"I needed an attorney because I couldn't deal with the accident on my own, so I needed someone else's opinion about my accident.
Well I heard about Adam Kutner through an associate of mine and I chose to seek him because I heard of him before also, so I thought he would be the best option for me.
I was very happy with my settlement and it came quicker than I thought, in just a couple months I received a check in the mail.
When I recommend Adam Kutner I would tell them that the settlement comes very quickly, and he is very helpful with transportation and whatever else you may need."
– Deborah Banks. 5/5 Stars
Real Client Testimonial: Deborah Banks
START YOUR FREE CONSULTATION
NO FEES UNLESS WE WIN!
Home Visits Are Available
Call Now for Details