What Causes Boat Accidents?
Recreational boating is an excellent pastime for people who live near the water. Heading out on boats and jet skis is a great way to spend the day. Even though boating is a fun and relaxing hobby, it can pose some serious hazards and even death if done unsafely.
Our Las Vegas boat accident attorney team explains what you need to know to be prepared and have a safe day out on the water.
START YOUR FREE CONSULTATION
NO FEES UNLESS WE WIN!
What Are Common Causes of Boating Accidents?
While there are regulations and rules in place to protect the safety of passengers and boat operators, they cannot prevent all accidents from happening. According to the US Coast Guard1, the most common causes of boating accidents include:
What Are the Causes of Most Fatalities in Boating Accidents?
According to the US Coast Guard¹, most boating accidents that resulted in fatalities had these causes:
Falling overboard – Falling overboard is the most common cause of boating fatalities. It is most common among anglers.
Capsizing – A boat that overturns or capsizes because of a strong wave or a collision is also common in fatalities on water vessels.
Collision – A collision with a fixed object or another moving vessel is another common cause of fatalities in boating accidents
Departed vessel – When a passenger gets off the boat as in diving or jumping into the water, this is referred to as a "departed vessel". A sudden change in direction could be fatal for people in the water around the boat.
Flooding – Flooding is when a boat is filled with water. This can put the operator and passengers at risk of sinking.
Call (702) 382-0000 for a Free Consultation
Boating Safety FAQs
There is nothing more fun than a boating adventure with family or friends. But, make sure you are prepared with essential safety gear. Here are some crucial things to consider before going out on the water.
Boating Accidents in Nevada
Nevada and Arizona have some beautiful warm weather locations for boating, including Lake Mead near Hoover Dam. A boating accident is never on anyone's mind when they head out for a day of fun. Being prepared and aware of what essentials to include will help you avoid preventable injuries.
If you or a family member have been injured in a boating accident and are unsure what to do, contact our Las Vegas boating accident lawyers for a free consultation about your case. You might be entitled to compensation. Our team will review the details of the accident, navigate insurance companies, and make sure accident victims receive adequate compensation for their losses. Call us today to see how we can help.
Sources:
1United States Coast Guard. (12 August 2021). Accident Statistics. Retrieved 2 May 2022.
2NRS 488.400. Retrieved 2 May 2022.
3Nevada Department of Wildlife (NDOW). Rules & Regulations. Retrieved 2 May 2022.
Call (702) 382-0000 for a Free Consultation
Legal Disclaimer
This webpage is not intended to be an advertisement or solicitation. The hiring of a lawyer is an important decision that should not be based solely upon advertisements. Material contained in our website is for general information only and does not constitute legal advice or solicitation of legal services.
Transmission of information from this site is not intended to create, and its receipt does not constitute, an attorney-client relationship between Adam S. Kutner and the user of this site. In the event that any information on this web site does not conform fully with regulations in any jurisdiction, this law firm will not accept representation based on that information.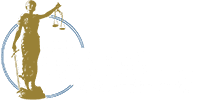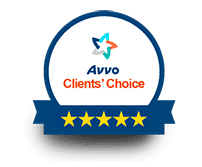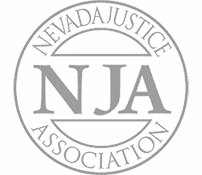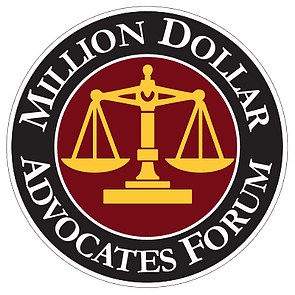 Adam Kutner is a Top 100 Trial Lawyer with Experience and Expertise that Will Benefit You
Call us today at (702) 382-0000 anytime to schedule a free consultation. We will work to get you the maximum settlement as quickly as possible.
Meet More Associate Attorneys
Adam Kutner Reviews & Testimonials
"I needed an attorney because I couldn't deal with the accident on my own, so I needed someone else's opinion about my accident.
Well I heard about Adam Kutner through an associate of mine and I chose to seek him because I heard of him before also, so I thought he would be the best option for me.
I was very happy with my settlement and it came quicker than I thought, in just a couple months I received a check in the mail.
When I recommend Adam Kutner I would tell them that the settlement comes very quickly, and he is very helpful with transportation and whatever else you may need."
– Deborah Banks. 5/5 Stars
Real Client Testimonial: Deborah Banks
START YOUR FREE CONSULTATION
NO FEES UNLESS WE WIN!
Home Visits Are Available
Call Now for Details