How to Appear in Court for Your Injury Case
If you need to appear in court for any type of proceeding, you might wonder how to make the process go smoothly. The vast majority of your preparation takes place days in advance of your court hearing. However, there are still some things that you can do to put your best foot forward on your court day.
It's important to understand the aspects of appearing in court, to ensure you and your personal injury attorney at Adam S. Kutner & Associates can focus on the facts of the case. Here's what you should know about how to appear in court.
START YOUR FREE CONSULTATION
NO FEES UNLESS WE WIN!
Here are things you should do before your court day:
Submit the Paperwork
Depending on the type of hearing, you might need to submit court documents long before your court date arrives. For example, if your hearing is a pre-trial hearing, you may need to submit a pre-trial statement that gives the court information about the case. If your hearing is a motion to suppress evidence or a motion for summary disposition, you need to submit the motion or your response before the deadline in advance of the hearing.
Study what your hearing is about, what paperwork you need to file, and what the deadlines are. Don't forget that you must send a copy of the paperwork to the opposing party or their attorney.
Learn What to Expect at the Hearing
The next step for going to court is learning what to expect at the hearing. Studying up on the type of hearing and what you need to do at the hearing takes the mystery and some of the worry out of going to court. There are several common types of hearings in a personal injury case. When you learn about the type of hearing you're going to have, you can prepare.
In a pre-trial scheduling conference, the court might ask you about scheduling. They might ask about how many days you think you need to present your evidence at trial. They might ask how much time you need to build your case so that they can create deadlines. If your hearing is a motion regarding evidence, you need to prepare to make a statement to the court about why the court should rule in your favor. Even if you're represented by an attorney, it's essential to do everything you can to learn about what happens at that kind of hearing.
Do a Trial Run With Directions and Where to Go
If you live in the Las Vegas area, do a trial run of traveling to the courthouse. There are multiple courts in the area, and you need to make sure that you arrive at the right court and that you arrive on time. The court's address should be on the hearing notice. Doing a practice run to the courthouse includes things like figuring out parking. It can give you one less thing to worry about on court day.
Here's what you should do on court day:
Dress Professionally
You want to show the judge and the jury that you take the case seriously. Dress professionally. Wear business clothes. Presenting yourself well can make a good impression on the court.
Give Yourself Extra Time
If you have a hearing scheduled for 9:00, the court might call your case at 9:00. The courts usually aren't very forgiving if you're late. Your best bet is to plan to arrive at court at least a half hour early. That way, you have the time to deal with any unexpected things that happen.
Bring Something to Write With and Something to Write on
A court hearing happens very quickly. The court might give you instructions, or you may want to write down what the other side says during the hearing. If you're represented by an attorney, the attorney needs to listen to others speak during the hearing. Your best way to communicate with your attorney during the hearing is by writing notes. Bring a fresh notepad and at least two pens.
In addition to bringing pens and paper, you should bring copies of any court paperwork that relates to the hearing. If you filed paperwork or if you received paperwork from the other side, bring copies to the hearing. The court may have questions, or there may be things that you need to point out to the court.
See If You Need to Check-in
Some courts want you to check in before court begins. That way they can call the case once all of the parties have arrived. Find a bailiff or a court official and ask if you need to check in. Checking in also gives you the chance to ask if you're in the right courtroom.
Address the Court Formally
A court proceeding is a formal affair. Address the judge as "Your honor." Stand when you speak. Don't argue with the judge. It's important to show that you respect the court proceedings because you're asking the court to rule in your favor.
Where Do I Sit?
One of the questions that people often have about court is where to sit when the case is called. It's a great question. In most cases, the plaintiff or the prosecutor sits at the table that's closest to the jury. If you're the victim bringing a personal injury case, you're the plaintiff. If you don't know where to sit, it's okay to wait for the other side to sit down first or just politely ask where to go.
Related: 23 Frequently Asked Questions in Personal Injury Cases
Call If Anything Happens
You might run into an emergency as you head to court. If you have a problem, call the court and tell them. Keep in mind that the court will only accept the most severe emergencies.
Getting into an accident on the way to court might be a good excuse for being late. Having a sick child or a work emergency is not an acceptable excuse. If the worst happens, calling the court immediately might keep the court from ruling against you because you didn't show up. Even if you have an emergency, get to court as soon as you can.
Clear Your Entire Day
The court might call your case first. You might also wait for two hours or more for the court to get to your case. Also, the other party might be in a mood to talk about the case while you're all together at the courthouse. Setting aside the entire day can help you make sure that you don't have distractions or worries that impact your ability to work on the case.
If you're thinking about bringing a personal injury claim or if you've already started your case, working with a lawyer gives you the best chance at success. They can help you prepare for your hearing and present your case in the best possible light. They can also help you ensure you are as prepared as possible when you go to court.
Legal Disclaimer
This webpage is not intended to be an advertisement or solicitation. The hiring of a lawyer is an important decision that should not be based solely upon advertisements. Material contained in our website is for general information only and does not constitute legal advice or solicitation of legal services.
Transmission of information from this site is not intended to create, and its receipt does not constitute, an attorney-client relationship between Adam S. Kutner and the user of this site. In the event that any information on this web site does not conform fully with regulations in any jurisdiction, this law firm will not accept representation based on that information.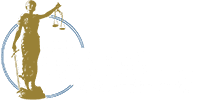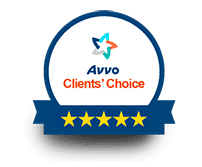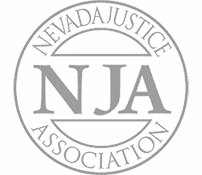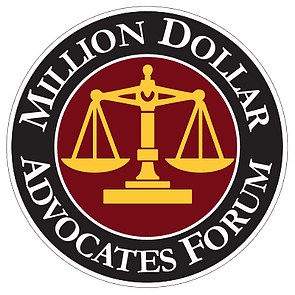 Adam Kutner is a Top 100 Trial Lawyer with Experience and Expertise that Will Benefit You
Call us today at (702) 382-0000 anytime to schedule a free consultation. We will work to get you the maximum settlement as quickly as possible.
Adam Kutner Reviews & Testimonials
"I needed an attorney because I couldn't deal with the accident on my own, so I needed someone else's opinion about my accident.
Well I heard about Adam Kutner through an associate of mine and I chose to seek him because I heard of him before also, so I thought he would be the best option for me.
I was very happy with my settlement and it came quicker than I thought, in just a couple months I received a check in the mail.
When I recommend Adam Kutner I would tell them that the settlement comes very quickly, and he is very helpful with transportation and whatever else you may need."
– Deborah Banks. 5/5 Stars
Real Client Testimonial: Deborah Banks
START YOUR FREE CONSULTATION
NO FEES UNLESS WE WIN!
Home Visits Are Available
Call Now for Details