Understanding Lost Wages in a Personal Injury Case
After you have sustained injuries in an accident, it's unlikely you will be able to return to work right away, especially if your injuries are severe. It's common for most injury victims to miss some work because they are unable to perform the duties of their job while they are recovering. For victims, this time out of work can be detrimental to both their future and everyday life.
This is why Nevada law allows victims to recover for the amount of money that they would have made if they had been able to work. This type of damages is called lost wages, and it tends to be one of the more commonly overlooked and misunderstood types. It's crucial for injury victims to understand the details of lost wages, and how they may affect the level of compensation available in an injury case. Here's everything you need to know about understanding lost wages in personal injury.
START YOUR FREE CONSULTATION
NO FEES UNLESS WE WIN!
What's Covered Under Lost Wages?
Hourly Wages
Totaling your lost wages claim begins by adding up your missed work and multiplying by your hourly rate. For example, if you miss 10 days of work, you multiply the number of hours you work each day by your hourly rate and finally by the number 10 for 10 lost days of work. If a worker misses 10 days of work, generally earns $20 an hour and works 8 hours per day, their lost hourly wages are $20 X 8 X 10 = $1600.
Overtime
If you regularly work overtime, you can include lost overtime in your claim. This includes seasonal workers who regularly work overtime during a particular part of the year such as summer resort workers or accountants. The best way to show that you usually work these overtime hours is through documentation with your past pay stubs.
Bonuses
When your injury causes you to miss out on bonuses, you can ask for compensation for this. Proving lost bonuses might mean showing documentation of past bonuses. You can also have your employer make a report detailing how employees like you earn bonuses and what additional compensation you're likely missing out on.
Sick Days
Victims often have to use their sick days to recover from their injuries. If it weren't for the injuries, you'd have been able to use those sick days anytime. You have a right to compensation for the fair value of a sick day.
Vacation Days
You may also find yourself using vacation days to recover from your injuries. Without your injury, you'd have been able to save those days for a real vacation. You can ask the responsible person to compensate you for the value of a lost vacation day.
Perks
Lost work might mean lost perks. You may have a company cell phone. The company might offer you use of a car or a gym membership. You can claim the value of these things in your claim for lost wages.
Tips
Tips are included in a lost wages claim. However, if you're not in the habit of reporting your tips, you're not going to be able to recover for them. You need to be able to show that you claim your tips on your taxes or deposit them in your bank account on a regular basis.
How Do I Prove My Lost Wages?
The best evidence of lost wages is proof from your employer. They can easily explain what your lost wages are by writing a letter or providing additional documentation for validation. Your employer should consider including the following information in the letter to prove your lost wages.
Title
Date hired
A statement that you were employed at the time of the incident
Number of hours you usually work in a week
Rate of pay
Typical overtime hours
Standard overtime rate of pay
Days or hours of work missed
Lost perks
Bonus structure
In addition to a letter from your employer, you can use pay stubs, bank statements, and tax returns to help prove your lost wages. The exact combination you need depends on the nature of your lost wages and what you're claiming.
Self-Employed
Proving your lost income is a bit trickier when you're self-employed. However, it can still be done. You can claim lost self-employment income just like a person who works for wages. But you may need to show business records to claim what your income might have been.
In cases of self-employment, you may need to use an accountant to explain your calculations. It's important to provide strong documentation of what you are claiming if you are trying to recover lost self-employment income.
Lost Wages vs. Lost Earnings Potential
Lost wages aren't the same thing as lost earnings potential. Lost wages look at the amount of pay you've actually lost because of the accident. Lost earnings potential looks at the work that you might lose in the future.
It may mean lost promotions, lost opportunities and the ability to continue to work in the future. You may need to use a forensic accountant to explain how you arrive at your claim for lost earnings potential. Claiming lost earnings potential is generally more rigorous, but is possible with the right evidence.
Worker's Compensation
If your injury occurs at work, you may be limited to compensation under Nevada's workers' compensation system. Workers' compensation offers different categories of recovery. There are also different ways that you need to go about making your claim than what's available for personal injury.
Related: The Difference Between Personal Injury And Workers' Compensation
What About Employment Insurance and Disability?
To claim unemployment, you must be available to work and looking for a job. In the case of lost work because of a personal injury, you're not available to work.
However, you may be able to make a claim for disability. Also, if losing your job means that you don't earn enough work credits to qualify for unemployment, you can include lost unemployment as part of your claim for lost wages. This is why if you feel you might have a case, it's important to contact the qualified Las Vegas or Henderson personal injury lawyers at Adam S. Kutner and Associates for a free consultation right away.
Additional Considerations
Lost income is generally not multiplied for non-economic damages considerations. When calculating pain and suffering, you don't typically multiply your lost wages to arrive at the pain and suffering figure.
Lost wages are taxable. However, it can be complicated since most personal injury settlements aren't itemized. You'll need to work with your attorney and an accountant to ensure you are following the correct protocol for paying taxes on your injury compensation. Lastly, a strict two-year statute of limitations applies in most cases. In some cases, it may be even shorter, meaning it's important to act fast after an injury to protect your rights to recover.
Working With an Attorney
Although lost wages are a critical part of receiving fair compensation for your losses after an accident, they can be difficult to prove in their entirety. The process of proving lost wages is often much more technical and complicated than other types of damages. Many injury victims will simply omit lost wages from their claim because of the specific challenges of proving them.
The best way to ensure that you can prove all of the damages in your injury case, including lost wages, is to partner with an experienced Las Vegas personal injury attorney. They can help you evaluate your claim and determine how to go about getting the maximum compensation possible. They will assist in ensuring you have the documentation necessary to include lost wages in your claim for recovery. A skilled lawyer is your best asset in getting the compensation you need to make a full recovery.
Legal Disclaimer
This webpage is not intended to be an advertisement or solicitation. The hiring of a lawyer is an important decision that should not be based solely upon advertisements. Material contained in our website is for general information only and does not constitute legal advice or solicitation of legal services.
Transmission of information from this site is not intended to create, and its receipt does not constitute, an attorney-client relationship between Adam S. Kutner and the user of this site. In the event that any information on this web site does not conform fully with regulations in any jurisdiction, this law firm will not accept representation based on that information.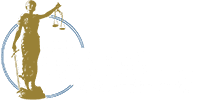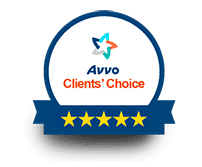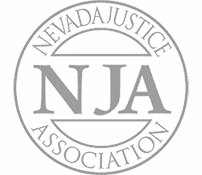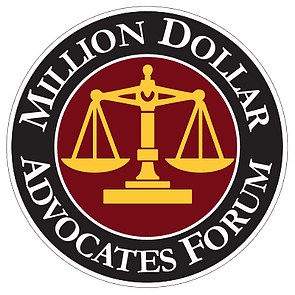 Adam Kutner is a Top 100 Trial Lawyer with Experience and Expertise that Will Benefit You
Call us today at (702) 382-0000 anytime to schedule a free consultation. We will work to get you the maximum settlement as quickly as possible.
Adam Kutner Reviews & Testimonials
"I needed an attorney because I couldn't deal with the accident on my own, so I needed someone else's opinion about my accident.
Well I heard about Adam Kutner through an associate of mine and I chose to seek him because I heard of him before also, so I thought he would be the best option for me.
I was very happy with my settlement and it came quicker than I thought, in just a couple months I received a check in the mail.
When I recommend Adam Kutner I would tell them that the settlement comes very quickly, and he is very helpful with transportation and whatever else you may need."
– Deborah Banks. 5/5 Stars
Real Client Testimonial: Deborah Banks
START YOUR FREE CONSULTATION
NO FEES UNLESS WE WIN!
Home Visits Are Available
Call Now for Details