Negotiating With Your Own Insurer After a Personal Injury
One of the keys to receiving a fair payment for your personal injury is knowing how to negotiate with the insurance company. Even though your claim should speak for itself, the insurance company may want to pay you as little as possible. Getting them to pay you the true value of your claim can often prove to be more difficult than you had anticipated.
If your claim is with your own insurance company, you might try to go about negotiating with the insurer directly after a personal injury. When you're working without a personal injury lawyer, it can be challenging to navigate these complex negotiations successfully without mistakes. Here are some of the pitfalls and things to keep in mind when you're negotiating with your own insurer.
START YOUR FREE CONSULTATION
NO FEES UNLESS WE WIN!
Why Do Some People Try to Negotiate With the Insurance Company on Their Own?
A car accident victim may have a variety of reasons for trying to go it alone. It's natural to want to believe that the insurance company is honest and fair. Even though that should be the case, many accident victims are surprised and disappointed to learn that the insurance company doesn't always have their best interests at heart.
Other victims may believe that they can maximize their recovery by working without an attorney. In all but a few cases with minor injuries and obvious fault, working with an attorney is critical to maximizing your case value.
Pitfalls of Going At It Alone
In most cases, there are some things to be wary of if you try to go at it alone with the insurance company:
You May Not Know What Damages You Can Claim
In Nevada, car accident damages are quite broad. You may be able to claim a wide variety of losses. Your vehicle damage and your medical bills may only represent a few of the types of losses that you may be able to claim.
When you negotiate with your own insurer after a personal injury, you might not know what losses to include. You can't count on the insurance company to volunteer that you're missing out on compensation. An injury attorney can help you make sure that you include all of the damages that you may deserve.
Argue Fault Carefully
Depending on the terms of your insurance policy, it may not be enough to simply inform your insurance company that you've been in an accident. You may need to prove that the accident wasn't your fault.
Proving fault may be a matter of demonstrating how the accident occurred using your own testimony, witnesses, photographs, the location of vehicle damage, and a copy of the police report. Forgetting that you need to demonstrate fault or not knowing exactly how to prove it can make it difficult to reach a fair result with the insurance company.
You May Make Admissions That Can Hurt You
When you speak directly to the insurance company, it's called making admissions. They can use whatever you say against you if your case goes to court. You may not even realize how something you say can work against you. When you represent yourself, the insurance company might lead you to say damaging things knowing that it hurts your case.
The insurance company likely isn't looking out for you. Instead, they're carefully evaluating you and your case to scope out whether there's a way to avoid paying you fairly. When you work with an attorney, they handle the interactions with the insurance company on your behalf. You don't have to worry about costly admissions that can hurt your case.
It's Natural to React in Anger When an Agent Is Unreasonable
One of the pitfalls of advocating for yourself is that your case is personal. When the insurance agent is unfair or unreasonable, it's understandable to be angry.
However, getting upset usually isn't the best thing for your case. An attorney knows not to take the insurance agent's tactics personally. They can keep the case on task to work towards a fair resolution.
Offering The Right Amount of Information
When you have an insurance claim, you have a duty to provide them the information that they need to process your claim. The insurance company may try to get you to volunteer more information to find something to use against you. It's a fine line between offering enough information and offering too much.
Evaluating Your Insurance Policy
Ultimately, an insurance policy is a contractual agreement. How you should proceed depends on the exact terms of your policy. When working alone, it can be hard to determine what your rights and obligations are under your insurance contract.
When you work with an experienced attorney, you have the benefit of having a team that has reviewed hundreds of policies and pursued hundreds of claims.
Don't Assume an Answer Is Final
When you pursue a claim on your own, it can be tempting to jump at the first offer. The insurance company may try to tell you that an answer is final, but there may still be grounds for additional negotiation.
It's important not to assume that the first offer is the best offer. It's also important not to assume that the insurance company can't or won't make a better offer.
How the Outcome Can Change When You Work With an Attorney
Ultimately, when you work with an experienced injury attorney, you can not only avoid the pitfalls but also take steps to maximize your claim. When you work with a legal team, they can help you place an accurate value on your claim. Having an expert's opinion about your case's value can help you proceed to negotiate your case strategically in a way that results in a higher settlement for your claim.
Your legal team knows the tactics that insurance companies use to minimize claims. They can speak directly with the insurance company to present the information that you need to bring your claim without disclosing information that can hurt your case.
Legal Disclaimer
This webpage is not intended to be an advertisement or solicitation. The hiring of a lawyer is an important decision that should not be based solely upon advertisements. Material contained in our website is for general information only and does not constitute legal advice or solicitation of legal services.
Transmission of information from this site is not intended to create, and its receipt does not constitute, an attorney-client relationship between Adam S. Kutner and the user of this site. In the event that any information on this web site does not conform fully with regulations in any jurisdiction, this law firm will not accept representation based on that information.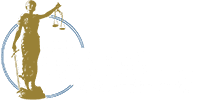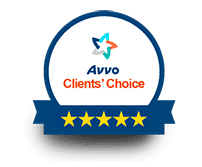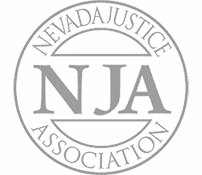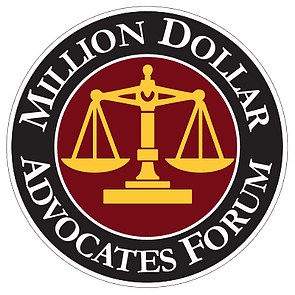 Adam Kutner is a Top 100 Trial Lawyer with Experience and Expertise that Will Benefit You
Call us today at (702) 382-0000 anytime to schedule a free consultation. We will work to get you the maximum settlement as quickly as possible.
Adam Kutner Reviews & Testimonials
"I needed an attorney because I couldn't deal with the accident on my own, so I needed someone else's opinion about my accident.
Well I heard about Adam Kutner through an associate of mine and I chose to seek him because I heard of him before also, so I thought he would be the best option for me.
I was very happy with my settlement and it came quicker than I thought, in just a couple months I received a check in the mail.
When I recommend Adam Kutner I would tell them that the settlement comes very quickly, and he is very helpful with transportation and whatever else you may need."
– Deborah Banks. 5/5 Stars
Real Client Testimonial: Deborah Banks
START YOUR FREE CONSULTATION
NO FEES UNLESS WE WIN!
Home Visits Are Available
Call Now for Details