Is Personal Injury Law a Force For good?
Unfortunately, you never know when you might find yourself in an accident. Whether it's a car accident, a slip-and-fall, or other personal injury, you might need an excellent attorney to handle your case. Whether a personal injury lawyer or an auto accident lawyer, tort law has helped countless people recover lost or stolen finances. Read along to see just how influential personal injury lawyers can be.
START YOUR FREE CONSULTATION
NO FEES UNLESS WE WIN!
What type of law is personal injury law?
Personal injury law can be defined as a practice of law that covers a "variety of injury to a person's body, emotions, or reputation, as contradistinguished from injury to property rights." This type of law is practiced by specialized and educated attorneys seeking to win damages owed to their clients who are themselves victims of a personal injury or accident. This type of law can be referred to as tort law, generally defined as a type of law that seeks to compensate injured victims.
Generally, three different kinds of accidents or injuries qualify for a personal injury claim:
Negligence: Usually the most common injury claim, proving negligence requires proof of a lack of care from an individual.
Strict Liability: This form of personal injury claim seeks to hold liability to a responsible party, regardless of intention, mental state, or physical state.
Intentional Wrongs: This type of personal injury lawsuit stems from an accident where the perpetrator acted intentionally. This type of claim is commonly seen as a result of battery, assault, and similar cases.
What are some examples of serious injuries caused by accidents & medical malpractice?
Countless examples of serious injuries or medical malpractice cases showcase personal injury lawyers' vital daily work.
Liebeck v. McDonald's
In 1992 Stella Liebeck was seriously burned by a coffee she had purchased from a Mcdonald's. This infamous case has many myths surrounding it. However, the reality is that McDonald's was serving its coffee at dangerously high heat (anywhere from 30 to 40 degrees hotter than other locations), and it knew that people were getting burned.
Stella attempted to have McDonald's pay for her medical bills, and McDonald's denied her request. After working with a personal injury attorney, McDonald's was taken to court and required to award around $160,000 to Stella Liebeck for incurred expenses, pain, and damages.
Grimshaw v. Ford Motor Company
In the 1970s, Ford Motor Company produced a vehicle known as the Ford Pinto. In 1972, Lilly Gray was driving her Ford Pinto when she was rear-ended, and the accident ruptured the Pinto's gas tank. The car burst into flames, killing Gray and seriously injuring her passenger, Richard Grimshaw.
The families of Gray and Grimshaw filed a tort claim against Ford. The families won their tort claim and were awarded over $3 million in damages.
Lawyers help victims receive justice
Personal injury lawyers have helped expose and change harmful and negligent behaviors that surround the public daily. In the case of Liebeck v. McDonald's, the recklessness and negligence of McDonald's for ignoring injuries to their customer paved the way for disposable coffee cups to come with warnings for consumers.
In the case of Grimshaw v. Ford Motor Company, the intentional and unintentional negligence of car manufacturers of the time was put into the spotlight. The exposure that personal injury attorneys helped create sparked an awareness of car manufacturers to design and produce safer vehicles.
On top of the knowledge and professionalism that the best personal injury and accident lawyers bring to the table, they also get a sense of peace of mind for their clients. Personal injury attorneys are there to fight on your behalf while you focus on what's important to you.
Looking for the best Las Vegas injury attorneys? Schedule a free consultation today to have a serious personal injury attorney review your case.
Do personal injury claims usually settle before a lawsuit is filed?
In many cases, a lawsuit is expected to be settled before a lawsuit is filed. Going to court is expensive for every party involved. Especially if you have an experienced lawyer or attorney who can make a solid argument for your case, the individual or group being sued will likely settle. A lawyer may try to make a demand or negotiate a settlement before officially filing a lawsuit.
How does the personal injury claim process work?
The personal injury claims process will follow the same linear path every time. The number of steps will determine whether you and your legal representation can settle before or after filing a lawsuit. Generally, you can expect a personal injury claims process to look like this:
Medical Treatment: After the accident, you will need to seek medical care immediately so that your injuries will be documented.
Consult a personal injury lawyer or attorney: Any injury or accident where you sustain substantial or severe injuries will require legal representation to ensure you are awarded the damages you deserve.
The lawyer prepares a demand or negotiation: After reviewing your medical records and case, a lawyer will determine whether a demand or negotiation is necessary before proceeding further.
Filing a personal injury lawsuit: If the demand is rejected or negotiation is not fruitful, a lawyer will file a lawsuit to collect all the damages you are owed. The next step is a court proceeding, where your attorney will walk you through the necessary steps.
When should we hire an attorney after being in an accident?
If you have been seriously injured, a personal injury attorney is necessary to be able to get the total amount of compensation that is owed to you. An experienced and knowledgeable attorney will be able to recover financial restitution for pain and suffering, loss of wages, medical bills, and more. Finding a local accident attorney should be your first move after seeking appropriate medical attention if you have recently been in a severe accident.
Finding the most experienced lawyer will be your best defense in ensuring you are paid for your pain, suffering, and more. Make sure to do your due diligence and find serious injury lawyers to take on your case.
Sources:
Burtka, A. Liebeck v. McDonald's. (2022).
Goguen, D. Personal Injury Case Timeline. (2022).
Grimshaw v. Ford Motor Company. (2022).
Personal Injury. (2020).
Lorenzo, G. (2021). The Good That Personal Injury Lawyers Do.
Legal Disclaimer
This webpage is not intended to be an advertisement or solicitation. The hiring of a lawyer is an important decision that should not be based solely upon advertisements. Material contained in our website is for general information only and does not constitute legal advice or solicitation of legal services.
Transmission of information from this site is not intended to create, and its receipt does not constitute, an attorney-client relationship between Adam S. Kutner and the user of this site. In the event that any information on this web site does not conform fully with regulations in any jurisdiction, this law firm will not accept representation based on that information.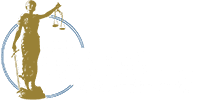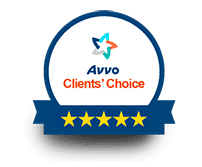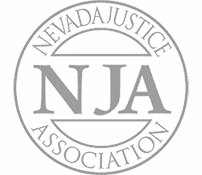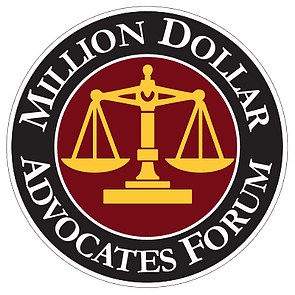 Adam Kutner is a Top 100 Trial Lawyer with Experience and Expertise that Will Benefit You
Call us today at (702) 382-0000 anytime to schedule a free consultation. We will work to get you the maximum settlement as quickly as possible.
Adam Kutner Reviews & Testimonials
"I needed an attorney because I couldn't deal with the accident on my own, so I needed someone else's opinion about my accident.
Well I heard about Adam Kutner through an associate of mine and I chose to seek him because I heard of him before also, so I thought he would be the best option for me.
I was very happy with my settlement and it came quicker than I thought, in just a couple months I received a check in the mail.
When I recommend Adam Kutner I would tell them that the settlement comes very quickly, and he is very helpful with transportation and whatever else you may need."
– Deborah Banks. 5/5 Stars
Real Client Testimonial: Deborah Banks
START YOUR FREE CONSULTATION
NO FEES UNLESS WE WIN!
Home Visits Are Available
Call Now for Details