What to Do With Your Personal Injury Settlement
A personal injury accident or medical malpractice causes physical injuries and anguish, but it can also be financially stressful. You may be unable to work while your bills continue to mount or if health insurance companies fail to cover the costs.
The personal injury lawyer team at Adam S. Kutner law firm share our personal injury settlement breakdown and discuss what to do with your personal injury settlement amounts after a lawsuit.
START YOUR FREE CONSULTATION
NO FEES UNLESS WE WIN!
Personal Injury Settlement Amount Examples
Average personal injury amounts are between $3,000 and $75,000, so it can be a big help and relief when your injury settlement arrives. The average personal injury settlement for specific cases can vary widely but often include damages related to:
Car accidents
Medical malpractice
Slip and fall accidents
Wrongful death
Product liability
Pain and suffering
Steps to Take After Receiving Your Personal Injury Settlement
Here is a list of steps to take once you receive a settlement.
1. Take a Deep Breath and Wait
You don't have to decide what to do the first day you receive your settlement. When you make careful decisions, you're likely to make better choices. Give yourself the time to evaluate all of your options before deciding how to proceed. Place your funds in a savings or checking account until you decide.
2. Understand and Address the Tax Implications
Most personal injury settlement proceeds are not taxable¹ under federal or state law. As long as the injury settlement amounts result from a physical sickness or personal injury (including lost wages, emotional distress, pain and suffering, medical bills, attorney, and contingency fees) your settlement should be tax-exempt. The exceptions to this include punitive damages, damages related to a breach of contract, and interest accrued on a judgment amount.
Once you know what you need to pay in taxes, it's a good idea to set that amount aside or send in the expected tax payment right away. In any event, you need to start by making sure you've got your tax liability paid. Once you've addressed taxes, you can begin making a plan for the rest of your settlement funds.
3. Create a Plan
Creating a plan for your settlement funds is essential. Without a plan, you might spend your settlement funds faster than you want to. It's essential to look at your settlement as a tool that can help you and your family. Carefully create a plan to ensure that your settlement money works for you.
When deciding what to do with your settlement funds, it's crucial to consider how long you need your funds to last. If you have lifelong injuries, your money needs to last a lifetime. You should strategize based on your injuries, your personal and family goals, and what you need and want your money to do for you in the long term.
4. Take Care of Your Financial Musts
Now it's time to start using your cash. The first thing to do is take care of your financial musts. You must have a roof over your head. That means taking care of the rent or mortgage payment and making sure that bills for daily living expenses are up to date. You should also take care of your medical bills.
5. Consider Income-Producing Assets
If you need your settlement to last a lifetime, you might wonder how to make that happen. There are a few types of investments that can help. An annuity is an investment that allows you to make a lump-sum payment in return for a monthly check for a specified period of time.
Another investment called a CD pays a flat interest rate for the term of the CD. In addition to these guaranteed-income options, you might pursue money market funds, stocks, bonds, and investment properties. Income-producing assets can help your settlement fund to grow.
6. Pay Off Debts
In addition to investments, a way to become more financially sound is to pay off debts. You might pay off credit card debts or even the mortgage on your home. Living debt-free can give you more disposable income for what you need and want.
7. Life Insurance
Most personal injury settlements require the victim to agree to release future claims against the responsible party. That means that if your injuries get worse in the future, you will need to cover the expenses yourself. Life insurance from a life insurance company can be a valuable tool to ensure that your family is taken care of in any circumstance.
8. Education
You can use your settlement to get additional education. You might pursue an education that allows you to train for a new career. You might be able to increase your income and find a new profession that you enjoy.
Before you begin any educational pursuit, be sure to do your research. Study the career outlook for the program that you're considering. Making sure that your program will provide the return you're looking for can help you ensure that your education is a sound investment with your personal injury settlement.
9. Create Your Will and Trust
When you receive an injury settlement, you need a will and trust. A will and trust can make sure that your interests are represented and your family is protected. There may be advantages to using a trust, and your attorney can help you understand the best options.
10. Consider Working With a Financial Professional.
A financial professional can help you determine the best investment plan for your settlement. Experts can help you evaluate your risk tolerance and needs to determine the best course of action. Having someone on your side who has experience with lump-sum funds or monthly payments can show you how to use your settlement to your advantage
How an Attorney Can Help
If you're hurt in an injury accident, receiving a fair settlement is a great start. But you also need to ensure that you know how to structure your accident settlement amount to minimize tax liabilities.
The personal injury lawyers at Adam S. Kutner & Associate can provide legal advice and help you understand the tax consequences of your personal injury case and settlement. Your attorney can help you understand the best course of action and guide you through the process to make the most of your personal injury claim.
Legal Disclaimer
This webpage is not intended to be an advertisement or solicitation. The hiring of a lawyer is an important decision that should not be based solely upon advertisements. Material contained in our website is for general information only and does not constitute legal advice or solicitation of legal services.
Transmission of information from this site is not intended to create, and its receipt does not constitute, an attorney-client relationship between Adam S. Kutner and the user of this site. In the event that any information on this web site does not conform fully with regulations in any jurisdiction, this law firm will not accept representation based on that information.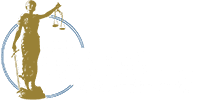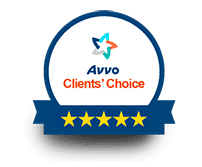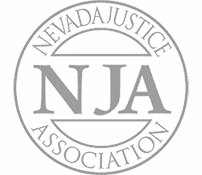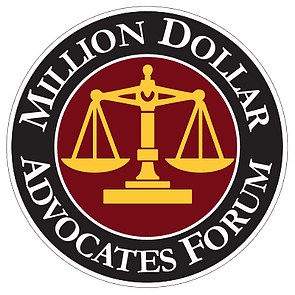 Adam Kutner is a Top 100 Trial Lawyer with Experience and Expertise that Will Benefit You
Call us today at (702) 382-0000 anytime to schedule a free consultation. We will work to get you the maximum settlement as quickly as possible.
Adam Kutner Reviews & Testimonials
"I needed an attorney because I couldn't deal with the accident on my own, so I needed someone else's opinion about my accident.
Well I heard about Adam Kutner through an associate of mine and I chose to seek him because I heard of him before also, so I thought he would be the best option for me.
I was very happy with my settlement and it came quicker than I thought, in just a couple months I received a check in the mail.
When I recommend Adam Kutner I would tell them that the settlement comes very quickly, and he is very helpful with transportation and whatever else you may need."
– Deborah Banks. 5/5 Stars
Real Client Testimonial: Deborah Banks
START YOUR FREE CONSULTATION
NO FEES UNLESS WE WIN!
Home Visits Are Available
Call Now for Details