Life Changing Effects Of A Spinal Cord Injury
A spinal cord injury can instantly change a person's life. When a spinal injury occurs, a person may have physical, mental and emotional losses. Understanding these losses is one step in recovery and managing life after the injury. When you're aware of the different ways that a spinal cord injury can change your life, you can take the steps to address them and build a new life in the best ways possible. Here are some of the life-changing effects of a spinal cord injury.
How Can A Spinal Cord Injury Affect A Person's Life?
A spinal cord injury can affect a person's life with physical limitations, additional medical care needs and pain and suffering. It can also impact a person's career and their ability to work. In addition to tangible losses, a spinal cord injury can affect a person's life by causing emotional devastation and mental suffering.
Here are just some of the life-changing effects of a spinal cord injury.
START YOUR FREE CONSULTATION
NO FEES UNLESS WE WIN!
1. Medical Complications
A spinal cord injury can cause serious medical complications. The victim may have difficulty breathing. They may be unable to walk, and they may have a loss of bladder or bowel control. Medical complications may include a loss of mobility including paralysis.
2. Loss Of Sensation
The spinal cord relays signals between the brain and the body. When there is an injury, the victim may have a loss of feeling throughout the body. In turn, this can cause an inability to use the extremities and walk.
3. Daily Tasks & Personal Care
When a spinal cord injury causes medical complications, the victim may no longer be able to attend to daily tasks. They may need help making meals, brushing their teeth, doing the laundry and paying bills. All of the little, daily things that the victim used to take for granted may suddenly be hard. The victim may need physical therapy and home modifications in order to attend to their personal needs.
Read More: How Do the Most Common Spinal Cord Injuries Occur?
4.Motor Skills
A spinal cord injury can impact the body's ability to work together to perform large movements. With communication disruptions in the body, the body may not be able to communicate signals in order to work together. These complications can make it difficult to perform a variety of tasks.
Just like gross motor skills can be impacted by a spinal cord injury, fine motor skills can be impacted, too. If fine motor skills are damaged by a spinal cord injury, it can impact daily life as well as the victim's ability to work, write, drive a motor vehicle and more.
6. Pain
A spinal cord injury can cause considerable pain. Sharp and dull pain, as well as stiffness can all be part of the fallout of an injury. Along with a new lifestyle, the pain management can become a significant portion of treatment for nerve and spine damage.
Related: Spinal Cord Injuries and Damage
7. Inability To Work/Changed Career Path
When you suffer a spinal cord injury, you may be unable to work. It may be that your ability to work is disrupted for a period of time. You may need modified job duties. Short-term and long-term career changes and limitations can result from a spinal cord injury. This can also affect your long-term moneymaking capabilities, career-fulfillment, but not always.
8. Ability To Have/Care For A Family
A spinal cord injury can impact a victim's ability to have a family. With quad- and paraplegia, a victim loses sensation and function of sexual reproductive organs. A spinal cord injury can also impact a victim's ability to care for their family. Childcare tasks that were once simple may become difficult for the victim.
9. Limitations On Recreation & Hobbies
When a victim suffers a spinal cord injury, they are often unable to enjoy the things that they used to enjoy. They may no longer be able to ride a bike, ride their motorcycle, knit, cook or do 1,000 other things that they may enjoy. These limitations may significantly impact their quality of life.
10. Mental Health Injuries
Not all of the life-changing effects of a spinal cord injury are physical. Mental health injuries like anxiety, PTSD, depression, flashbacks and other mental health injuries are very real effects of a spinal cord injury. It is important to identify and treat the physical and mental effects of the injury.
11. Shortened Life Expectancy
A person who is the victim of a spinal cord injury may have a shorter life expectancy than the average person. There are a lot of factors that impact life expectancy, like smoking diet, exercise, heart health, and other genetic factors. A spinal cord injury is one factor that may come into play. The only thing is a injury is certainly avoidable, especially if negligence was involved.
12. Changes For The Entire Family
It's not just the injured person that may feel the effect of a spinal cord injury. The entire family routine may change to help their loved one. The entire family may have changes to their routine because of the injuries. In some cases, the injured person may go from being a caregiver to needing help. This increase in dependency on others can drastically take a toll on one's quality of life.
13. Uncertainty For The Future
An injury to the spinal cord may cause uncertainty. Some people recover or improve from their injuries. In any case, the prognosis may be uncertain.
14. Continued Medical Treatment
A person who suffers a spinal cord injury typically needs more medical treatment than if they had not suffered the injury. In fact, the victim may need intense medical care for years to come. A victim of a personal injury accident can claim compensation for current medical bills as well as anticipated medical bills in the days, weeks and years to come.
For a person who suffers a spinal cord injury, they're likely to spend the coming months quickly learning medical information and terminology. Of course, learning these things is important to understanding how to take charge of your own recovery. A person who suffers a spinal cord injury is likely to quickly become an expert in their own medical injuries and course of treatment. This is something that likely would not be part of one's life had they never been severely injured negligently.
Attorney for Accident with Spinal Cord Injury
If you've suffered an accident with a spinal cord injury, we invite you to reach out to our team of personal injury attorneys. Our attorneys can evaluate your case and help you determine if you may deserve a payment from the person or parties who are responsible for the accident. We offer free and confidential consultations for all spinal cord injury victims.
Call us today to talk to our attorney team.
Legal Disclaimer
This webpage is not intended to be an advertisement or solicitation. The hiring of a lawyer is an important decision that should not be based solely upon advertisements. Material contained in our website is for general information only and does not constitute legal advice or solicitation of legal services.
Transmission of information from this site is not intended to create, and its receipt does not constitute, an attorney-client relationship between Adam S. Kutner and the user of this site. In the event that any information on this web site does not conform fully with regulations in any jurisdiction, this law firm will not accept representation based on that information.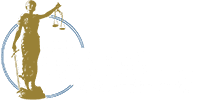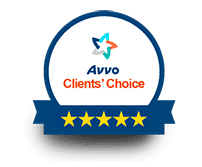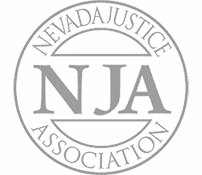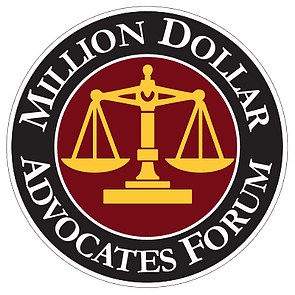 Adam Kutner is a Top 100 Trial Lawyer with Experience and Expertise that Will Benefit You
Call us today at (702) 382-0000 anytime to schedule a free consultation. We will work to get you the maximum settlement as quickly as possible.
Meet More Associate Attorneys
Adam Kutner Reviews & Testimonials
"I was in an accident four days after I got my new car and my mother recommended that I go to Adam Kutner because we have been with Adam Kutner actually since I was in my first accident, when I was eight.

I was really happy to see how quickly everything was moving. I was expecting maybe a couple – well I have heard that people had taken a couple of years to get a settlement from whatever accident, but I actually got mine within a few months, so it was really nice and really quick.

After my meeting with Adam Kutners office, they sent me to the doctor to get my back x-rayed and neck x-rayed because they knew – they noticed I was holding my neck in pain actually and, so they wanted to hurry up with the meeting which was really kind and they got me straight to the doctor and they got me the number and location for a chiropractor also which I was treated at for two months, I think.

Overall, I would say it was really nice and quick because this was the first accident that I have ever been in on my own that I had to handle on my own, so it was really nice that the attorneys at Adam Kutners office were helpful and really patient with helping me understand what was going to happen and how they were going to help me.

I would definitely recommend Adam Kutner to friends and family because you know they are really patient people, they are really friendly and helpful. I just feel like they get stuff done."
– Chelsea Deleon. 5/5 Stars
Real Client Testimonial: chelsea deleon
START YOUR FREE CONSULTATION
NO FEES UNLESS WE WIN!
Home Visits Are Available
Call Now for Details