How Do the Most Common Spinal Cord Injuries Occur?
Spinal cord injuries are tied to a number of causes. While car accidents are a common cause of damage, spinal injuries also occur from falls, violence and sports.
According to the World Health Organization (WHO), as many as 500,000 people may suffer a spinal cord injury in any given year. Understanding how most common spinal injuries occur can help you understand your diagnosis, treatment options and your legal rights.
Our Las Vegas spinal cord injury attorneys explain how the most common spinal cord injuries occur.
START YOUR FREE CONSULTATION
NO FEES UNLESS WE WIN!
Spinal Cord Injury Causes
Most common spinal cord injuries occur from car accidents. According to the Mayo Clinic, up to half of spinal cord injuries result from car accidents.
For people over age 65, more spinal cord injuries occur from falls than from any other source. For all age groups, falls account for approximately 31 percent of spinal cord injuries.
Other causes of spinal cord injuries are acts of violence, sports injuries, alcohol and disease.
Spinal cord injury causes include the following:
Car accidents – Car accidents produce the most spinal cord injuries. The high speeds and forces involved in a motor vehicle accident is something that the body often can't withstand. Car accidents cause about half of all spinal cord injury accidents.
Falls – Falls are the second-most leading cause of spinal cord injuries. However, they are the leading cause for people over age 65.
Violence – Intentional and accidental acts of violence may cause spinal injuries. Gun violence, knife injuries and other forms of violence, including domestic violence, can lead to devastating spinal cord injuries.
Sports – Participation in sports causes approximately 10% of spinal cord injuries, according to the Mayo Clinic.
Alcohol – Alcohol is a factor in 25% of all injury to the spinal cord cases.
Disease – Some injuries occur because of diseases like cancer and arthritis.
Risk factors for spinal cord injuries include gender, age, athletic activity and alcohol consumption.
Spinal Injury Caused by Car Accidents
A car accident can cause spinal injury. In fact, car accidents are the leading cause of spinal injuries in younger adults.
Almost 50% of all spinal injuries result from motor vehicle accidents.
A car accident may cause paraplegia, quadriplegia or tetraplegia. Depending on the location and severity of the injury, complete or partial paralysis may occur throughout the body.
RELATED: Most Common Car Accident Injuries & How to Avoid Them
Spinal Injury Caused by a Fall
A spinal injury can also be caused by a fall.
Where as car accidents are the leading cause of spinal injuries in younger adults, falls are the major reason people age 65 and older suffer spinal cord injuries. Depending on the location of the injury, the victim of a fall may suffer mild to severe spinal cord injuries.
While paraplegia impacts movement and sensation in the lower body, quadriplegia affects most of the body from the chest down. A fall can cause a spinal injury, and the severity of the injury depends on the location and extent of the damage to the spine.
Spinal Injury Caused by Acts of Violence
Acts of violence are another common cause of spinal injury.
Wounds from guns, knives and other acts of violence account for 13% of all spinal cord injuries, according to the Mayo Clinic.
Spinal injuries from acts of violence may cause motor impairment, loss of feeling, excretory system dysfunction and respiratory distress. For intentional and even negligent acts of violence, criminal charges and civil action for compensation may be appropriate.
How Does Spinal Cord Injury Happen?
A spinal cord injury happens when a sudden trauma, or trauma over time, disrupts the ability of the brain to communicate with the body.
In good health, the spinal cord transmits brain signals to the body. When the path of communication is disrupted by trauma to this delicate system, a spinal cord injury is to blame.
Sudden force on the spinal cord that is more than it can withstand is how a spinal cord injury happens.
Complications From Spinal Cord Injury
With limited mobility and varying levels of paralysis after a spinal cord injury, complications can result. Some may include:
Bedsores/skin breakdown from pressure on the skin
Urinary tract infections, kidney infections, kidney stones
Muscle spasms – Muscle spasms are not a recovery of feeling but are instead the result of nerves responding to pressure and pain
Osteoporosis – Results from a lack of weight-bearing on bones; may subsequently cause fractures
Blood clots in lower limbs
Chronic pain
Infection
Edema (swelling from excess fluid)
Anxiety
Depression
From the perspective of a spinal cord injury lawyer, determining the full extent of the injuries is very important. Spinal cord injury victims often have consequences that last throughout their entire life. The injuries may require a high level of costly medical care. In all spinal cord injuries, the victim has long-term suffering and limitations.
Identifying the exact nature and the full extent of the injuries is critical to getting the compensation that you deserve. As an accident victim, you have the right to payment for expenses and suffering that last throughout your lifetime.
On the other hand, all injuries must be included in the court documents.
RELATED: Spinal Cord Injuries and Damage
How Can a Spinal Cord Injury Lawyer Help You?
Once a case is resolved, it's impossible to reopen it even if new injuries arise or your injuries get more serious. That's why it's critical to consult with an experienced spinal cord injury lawyer. They can work with you to ensure that you're thoroughly examined for all types of injuries.
In addition, you can appropriately understand the lifelong prognosis for your injuries and how that relates to the value of a legal claim. A spinal cord injury lawyer knows what to do to get you full and fair compensation and move your case quickly so that you have relief after a spinal cord injury.
Las Vegas Attorneys for Spinal Cord Injuries
Do you have questions about your spinal cord injury? Are you wondering if you have a valid claim for financial compensation? Don't wonder about your legal rights! Let our spinal cord injury attorneys evaluate your case.
Our Las Vegas personal injury lawyers can study your case, answer questions about your situation and your legal rights and discuss your options. We want you to have the best possible outcome after a devastating spinal cord injury. That includes exercising your legal rights and getting the financial security that the law may afford you.
Call us today to get started – (702) 382-0000
Legal Disclaimer
This webpage is not intended to be an advertisement or solicitation. The hiring of a lawyer is an important decision that should not be based solely upon advertisements. Material contained in our website is for general information only and does not constitute legal advice or solicitation of legal services.
Transmission of information from this site is not intended to create, and its receipt does not constitute, an attorney-client relationship between Adam S. Kutner and the user of this site. In the event that any information on this website does not conform fully with regulations in any jurisdiction, this law firm will not accept representation based on that information.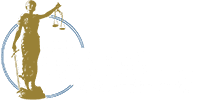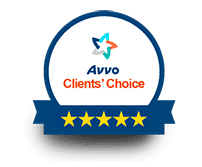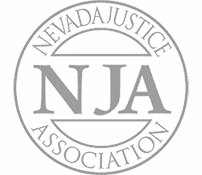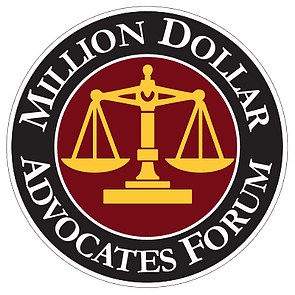 Adam Kutner is a Top 100 Trial Lawyer with Experience and Expertise that Will Benefit You
Call us today at (702) 382-0000 anytime to schedule a free consultation. We will work to get you the maximum settlement as quickly as possible.
Meet More Associate Attorneys
Adam Kutner Reviews & Testimonials
"I was in an accident four days after I got my new car and my mother recommended that I go to Adam Kutner because we have been with Adam Kutner actually since I was in my first accident, when I was eight.

I was really happy to see how quickly everything was moving. I was expecting maybe a couple – well I have heard that people had taken a couple of years to get a settlement from whatever accident, but I actually got mine within a few months, so it was really nice and really quick.

After my meeting with Adam Kutners office, they sent me to the doctor to get my back x-rayed and neck x-rayed because they knew – they noticed I was holding my neck in pain actually and, so they wanted to hurry up with the meeting which was really kind and they got me straight to the doctor and they got me the number and location for a chiropractor also which I was treated at for two months, I think.

Overall, I would say it was really nice and quick because this was the first accident that I have ever been in on my own that I had to handle on my own, so it was really nice that the attorneys at Adam Kutners office were helpful and really patient with helping me understand what was going to happen and how they were going to help me.

I would definitely recommend Adam Kutner to friends and family because you know they are really patient people, they are really friendly and helpful. I just feel like they get stuff done."
– Chelsea Deleon. 5/5 Stars
Real Client Testimonial: chelsea deleon
START YOUR FREE CONSULTATION
NO FEES UNLESS WE WIN!
Home Visits Are Available
Call Now for Details