Bite Statistics According to Dog Breed
Recent dog bite statistics shared by the American Veterinary Medical Association (AVMA)1 show more than 4.5 million people are bitten by dogs every year in the U.S. The news and social media seem to regularly report attacks, with certain breeds getting more of a bad rap than others. Our dog bite lawyers share what you need to know about dog breeds and bites.
START YOUR FREE CONSULTATION
NO FEES UNLESS WE WIN!
Here are dog attack statistics on breeds that were responsible for a dog bite-related fatality:
Pit bulls – 284 deaths
Rottweiler – 45 deaths
German Shepherd – 20 deaths
Mixed Breeds – 17 deaths
American Bulldog – 15 deaths
Mastiff – 14 deaths
Siberian Husky – 13 deaths
In addition to Pitbulls, Rottweilers have obtained an unfavorable reputation over the years. Combining the figures for both dogs computes to 76% of the total fatal dog attacks. However, most breeds that made the list also have strong bite forces compared to other dogs, with the Mastiff often reported to have the strongest pounds-per-square-inch (PSI) bite.
Unfortunately, one breed that has a reputation as dogs that bite the most is the Pitbull. These dogs are often regarded as dangerous pets because of razor-sharp teeth and an incredibly strong jaw. But is this an accurate depiction? Are Pitbulls more prone to bite than other breeds?
How Many Pitbull Attacks Are Fatal?
According to Canine Journal2, from 2005 to 2017, Pitbulls accounted for 284 dog bite-related fatalities. This is a staggering 65% of deaths due to dog bite injuries, especially considering that there were 433 total dog bite victim fatalities between 2005 and 2017.
Are Pitbull Attack Statistics Misleading?
While these numbers may appear shocking, they could be telling a different story. Instead of arguing that Pitbulls bite more, it could be that they are more deadly once they strike.
The AVMA1 shares that any dog can bite if provoked. Dogs generally bite as a reaction to defend their territory or themselves. So, while Pitbulls may not necessarily bite more, their bite may do more damage, whereas a smaller breed involved in an attack is less likely to be fatal.
Are There Laws to Protect Against Pitbulls?
Pitbulls have often been the target when it comes to identifying dangerous dogs. In the past, efforts have been made, such as banning breeds to improve public safety, but there is no evidence that breed-specific legislation3 makes communities safer.
According to AVMA and information from the Centers for Disease Control and Prevention (CDC), there were an estimated 85 million dogs in the United States between 2017 and 2018. That means 38% of homes in the U.S.
have at least one dog.
Reports also showed 4.5 million dog bites, 19% of which resulted in an injury. Of all fatality victims, 45.9% were under 16 years old, making children the most common and at-risk victims for fatal attacks.
There were about $854 million in insurance liability claims for dog bite-related injuries in 2020, with the average cost per claim just over $50,000. Both these numbers are up from the previous year.
According to Canine Journal, there were an estimated 78 million dogs in the United States as of 2016. Of those, we saw 4.5 million dog bites, 19% of which resulted in an injury. Totaling $530,000,000 in insurance claims for dog bite-related injuries.
Statistically speaking, two dog breeds are well known for their calm temperament. Golden Retrievers and Labrador Retrievers are among the friendliest and most sociable breeds who crave human companionship and work-related partnerships.
Even though labradors have a bite of 236 PSI, similar to that of a Pitbull, they were bred to have notably soft mouths to prevent penetrating the fowl they capture. Retrievers know that their bite is not fatal, so they rarely attempt it unless prompted by danger.
Less Aggressive Dog Breeds
Here are canine breeds many consider to be naturally less aggressive:
Golden Retriever
Labrador Retriever
Australian Shepherd
Border Collie
Irish Setter
Corgi
Poodle
Beagle
Boston Terrier
Cavalier King Charles Spaniel
While any dog can bite, dog owners need to be responsible and raise their furry friends to understand appropriate behavior. Starting young is essential, and following a few simple routines will be your best bet at preventing your dog from becoming a biter:
Start training when your dog is still a puppy.
Teach your dog that chewing and nibbling on items is not ok.
If a puppy tries to sink its teeth in, scream out in pain. This will teach the dog that its bite is dangerous to your safety.
Socialize your dog with other dogs and human friends regularly.
Expose your puppy to people and let him see that most humans mean him no harm.
Keep your dog active and healthy by exercising regularly.
Call a professional dog trainer. Get help if you need assistance dealing with unwanted behaviors.
It's unusual for a dog to attack its owner, but it does happen every once in a while. It's rarely unprovoked and tends to occur for several reasons, including:
1. Instinct
If a dog is in a heightened state from chasing a squirrel or other animal and the owner comes out to grab their collar, they may attack from instinct, not thinking about hurting their owner.
2. Guarding Territory
Dogs are highly territorial creatures and may take a swipe at you if you reach out to grab a guarded toy or food item. It becomes more common if a dog is already highly stimulated by company or other activities.
3. Stress
Stress such as guests, weather, or fireworks can cause dogs to act out of the ordinary and bite.
4. Pain
A dog in pain wants to protect what hurts and may lash out to be left alone.
5. Mental Illness
Dogs can deal with mental illness just like humans. OCD, extreme fear, or separation anxiety can get a dog out of sorts.
If you find that you have an aggressive dog in your neighborhood or have a friend or family member who owns one, here are some steps you can take:
Talk to the owner – Since dogs are rarely aggressive with their owners, they may not realize their dog is aggressive towards others. Let them know your concerns. Keep a record of each time you talk to the owner. Try to be diplomatic and non-confrontational.
Take Pictures – If you repeatedly see a loose dog that appears aggressive towards you, take pictures and write down when and where you saw the dog and what type of aggression was displayed.
If all else fails, call Animal Control. You have a right to feel safe in your neighborhood, and unfortunately, some dog owners do not act responsibly with pets.
Sometimes, things can't be worked out, or there was no warning of an aggressive dog in the neighborhood, and an attack happens. If you get bit by a dog, get medical attention immediately and contact an attorney for dog bites.
Attorneys for Dog Maulings and Fatal Dog Attacks
Our dog bite lawyers are here to make sure you get compensation for any injuries you have suffered from a dog bite. Our wrongful death attorneys can also help your family if you lost a loved one due to a fatal dog attack. Contact us today for a free consultation.
Legal Disclaimer
This webpage is not intended to be an advertisement or solicitation. The hiring of a lawyer is an important decision that should not be based solely upon advertisements. Material contained in our website is for general information only and does not constitute legal advice or solicitation of legal services.
Transmission of information from this site is not intended to create, and its receipt does not constitute, an attorney-client relationship between Adam S. Kutner and the user of this site. In the event that any information on this web site does not conform fully with regulations in any jurisdiction, this law firm will not accept representation based on that information.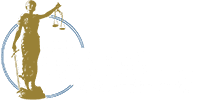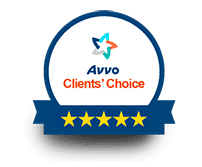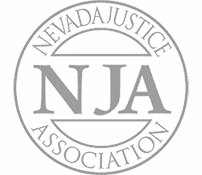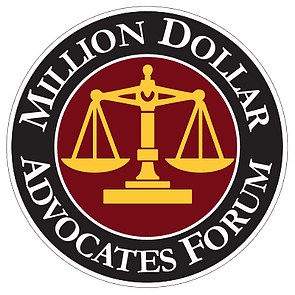 Adam Kutner is a Top 100 Trial Lawyer with Experience and Expertise that Will Benefit You
Call us today at (702) 382-0000 anytime to schedule a free consultation. We will work to get you the maximum settlement as quickly as possible.
Adam Kutner Reviews & Testimonials
"I needed an attorney because I couldn't deal with the accident on my own, so I needed someone else's opinion about my accident.
Well I heard about Adam Kutner through an associate of mine and I chose to seek him because I heard of him before also, so I thought he would be the best option for me.
I was very happy with my settlement and it came quicker than I thought, in just a couple months I received a check in the mail.
When I recommend Adam Kutner I would tell them that the settlement comes very quickly, and he is very helpful with transportation and whatever else you may need."
– Deborah Banks. 5/5 Stars
Real Client Testimonial: Deborah Banks
START YOUR FREE CONSULTATION
NO FEES UNLESS WE WIN!
Home Visits Are Available
Call Now for Details