When To Call Nevada Animal Control
It can sometimes be hard to know when to call Nevada animal control. When you suspect that an animal needs help, you might wonder if you should contact animal control. In addition, when you believe that an animal might be a danger to others, animal control may be able to help.
How do you know if you should call animal control? Our dog bite attorneys give you 20 examples of when you should call animal control.
START YOUR FREE CONSULTATION
NO FEES UNLESS WE WIN!
When Should You Call Animal Control?
You should call animal control if you think an animal is suffering from abuse or neglect. Also, if you believe that an animal is lost or abandoned, or if you think that an animal may pose a danger to people or other animals, you should call. The purpose of animal control is to provide animal care and control services to the community.
When you're not sure if you should call animal control, or if you have concerns about an animal, you should likely call animal control.
20 Reasons to Call Animal Control
Here are 20 times to call animal control:
Anytime an animal bites – Any animal bite is a serious health risk. You may claim financial compensation with the help of a dog bite attorney.
A dangerous or rabid animal poses a danger to humans or other animals – Part of the job of animal control is to protect the public from dangerous animals. Animal control professionals have the training to help if you encounter a dangerous animal that might hurt you or other animals.
You see an animal left in a car on a hot day – Hot vehicles are dangerous for pets. When you see an animal left in a car on a hot day, there's no time to lose. Call animal control so that they can take action and help a pet in danger.
The animal is in a yard, in the sun, without shade or water – Animals need more than to just be outside. On a hot day, they need shelter. They always need water. If you're concerned that an animal doesn't have shade and water outside, animal control can help.
An animal is running in traffic – When an animal runs in traffic, it's a danger for the animal and vehicles. Most often, it's a lost pet that wants to get home to their family. Animal control can come and guide the animal back to safety.
Signs of malnourishment – Malnourishment can cause terrible suffering for pets. All pet owners must provide proper food and care for their pet. If you see signs of malnutrition in a pet, it's time for animal control to step in.
Injuries or burns are evident on the animal – Apparent injuries and burns can be a sign that an animal needs help. When you see an animal with injuries or burns, call animal control to make a report.
Unsanitary conditions – Unsanitary living conditions can pose a serious problem for pets. Unclean living spaces can lead to infections and dangerous diseases. Making the call to animal control can be what it takes to improve the life of an animal.
An abandoned animal needs help – Abandoned animals can get help from animal control. They can receive the shelter and care that they need, and a second chance for adoption.
An animal is left in cold or freezing temperatures– Temperatures are one of the biggest dangers for animals. Extremely cold or low temperatures can harm pets.
Training to fight – It's illegal to purposefully train animals to fight.[1] If you see signs that an animal is being forced to fight, reporting to animal control can protect the animal and stop illegal activity.
Exceeding animal limits – Most jurisdictions have limits for how many animals you can have at any one time. If someone exceeds animal limits or hoards pets, animal control can step in.
Barking dogs – While people have a right to lawfully keep pets, barking dogs can be a serious problem when residences are close together. A barking dog can disturb the peace and prevent you from getting the sleep that you need. A barking dog can be a reason to make the call.
You need a pet fancier permit – In Las Vegas, you need a permit to keep or breed animals for show. Contact animal control to get your pet fancier permit before you begin.[2]
You need another kind of animal permit – Many jurisdictions license dogs and other animals.[3] Calling animal control can start the process of getting the license that you need for your pets.
Dangerous animal infestation – Animal control doesn't always cover pest removal, but they can help with some species of exotic and dangerous animals.
Adopting a pet – Not all reasons to call animal control are related to dangers or abuse. You should call animal control if you want to adopt a pet. Your local animal shelter is a great place to find the next member of your family.
You need to report a missing pet – If your pet is missing, animal control can be a valuable resource. If someone finds your pet, there's a good chance the pet will make its way to animal control. Animal control can help you utilize all of their resources to find your pet.
Volunteering, fostering, or donating – All animal shelters rely on help from volunteers. If you want to volunteer, foster, or make a donation, animal control would love to hear from you.
If you're not sure if you should call animal control – If you're not sure it's time to call animal control, it's more than likely time to call animal control.
Do You Get Charged for Calling Animal Control?
No, you do not get charged for calling animal control. Animal control is a public service that's paid for with taxpayer dollars. Anyone may call to report animal abuse and neglect as well as lost animals.
For surrendering a pet or claiming a lost pet, there might be a fee.
However, you never get charged for calling animal control to make a report that an animal needs help.
Our Las Vegas Dog Bite Attorneys Can Answer Your Dog Bite Questions
Have you been involved in a situation involving a dog bite and are wondering what your rights are?
The dog bite lawyers at Adam S. Kutner, Attorney at Law, are available to schedule a free consultation to discuss your specific situation and provide insight on your rights. Call us today.
Sources
[1] NRS Chapter 574
[2] Nevada Animal Control; Pet Fancier Permit. (n.d.). Retrieved 20 March 2020, from https://www.clarkcountynv.gov/government/departments/administrative_services/animal_control/services/animal_permits.php
[3] City of North Las Vegas Animal Control Division; Information Lookup. (n.d.). Retrieved 20 March 2020, from https://licensepet.com/wl3/reg/nlsvwl
Legal Disclaimer
This webpage is not intended to be an advertisement or solicitation. The hiring of a lawyer is an important decision that should not be based solely upon advertisements. Material contained in our website is for general information only and does not constitute legal advice or solicitation of legal services.
Transmission of information from this site is not intended to create, and its receipt does not constitute, an attorney-client relationship between Adam S. Kutner and the user of this site. In the event that any information on this web site does not conform fully with regulations in any jurisdiction, this law firm will not accept representation based on that information.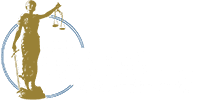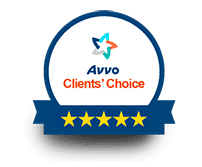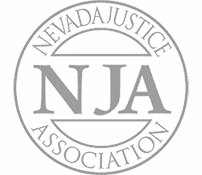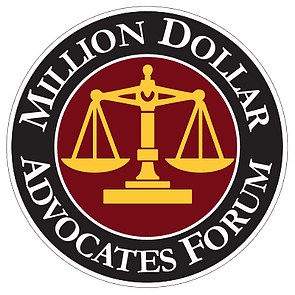 Adam Kutner is a Top 100 Trial Lawyer with Experience and Expertise that Will Benefit You
Call us today at (702) 382-0000 anytime to schedule a free consultation. We will work to get you the maximum settlement as quickly as possible.
Meet More Associate Attorneys
Adam Kutner Reviews & Testimonials
"I needed an attorney because I couldn't deal with the accident on my own, so I needed someone else's opinion about my accident.
Well I heard about Adam Kutner through an associate of mine and I chose to seek him because I heard of him before also, so I thought he would be the best option for me.
I was very happy with my settlement and it came quicker than I thought, in just a couple months I received a check in the mail.
When I recommend Adam Kutner I would tell them that the settlement comes very quickly, and he is very helpful with transportation and whatever else you may need."
– Deborah Banks. 5/5 Stars
Real Client Testimonial: Deborah Banks
START YOUR FREE CONSULTATION
NO FEES UNLESS WE WIN!
Home Visits Are Available
Call Now for Details