Las Vegas Stats for Dog Bites
Dog bite statistics are only available through the year 2014,at this time. In 2014,the US recorded 42 dog attack related deaths.
The 2015 stats for Las Vegas will not be available until mid 2016. However, the 2014 stats show 13 dog attacks on letter carriers in Las Vegas. this record tied Nevada's largest for No. 28 on the list with Fort Wayne, Indiana., New Orleans, Van Nuys, California., and Dayton, Ohio.
In a 2011 study based on 82 dog bite cases nationwide that were at least a Level 1 in trauma centers the conclusion states "attacks by pit bulls are associated with higher morbidity rates, higher hospital charges, and a higher risk of death than are attacks by other breeds of dogs. Strict regulation of pit bulls may substantially reduce the US mortality rates related to dog bites."
START YOUR FREE CONSULTATION
NO FEES UNLESS WE WIN!
Las Vegas City Ordinance
Under the city ordinance 7.04.215 – Dangerous animal is defined as:.
"Dangerous animal" means any animal that has been declared to be dangerous pursuant to Section 7.16.010 which states "An animal may be declared dangerous by the Animal Regulation Officer if it constitutes a physical threat to human beings or to other animals and, on two separate occasions within eighteen months has behaved "menacingly to a degree that would lead a reasonable person to defend himself against substantial bodily harm; or if it bites a person, but without causing substantial bodily harm."
This ordinance gives a wide berth of discretion to the ARO as to what breed it wants to determine to be a "Dangerous Animal" as defined; even though the ordinance is in accordance with Nevada state law prohibiting any laws or ordinances that specifically outlaw a particular breed. The state law does not, however, restrict a city, town or municipality from passing laws that target dangerous or vicious dogs by breed.
Thus the passing of the Las Vegas ordinance is fully in compliance with the state law but is so well crafted it grants the latitude to be breed specific.
Unlike the city of Las Vegas which is located in Clark County, the municipal code for the city of Sun Valley, located in Washoe County defines "Dangerous Animal" under 55.750 as "a dog determined to be dangerous under
section 55.750."
County Ordinances
While the City of Las Vegas opted to form it's own separate ordinances, Sun Valley and Reno both in Washoe County adhere to the county ordinances. Still, the Washoe ordinance grants animal control officers much latitude in making a determination if a dog is "dangerous." Under 55.750, a dog may be deemed dangerous if:
(1) It is so declared pursuant to subsections 2 or 3; or
(2) Without provocation, on 2 separate occasions within 18 months, it behaves menacingly, to a degree that would lead a reasonable person to defend himself against substantial bodily harm, when the dog is:
(i) Off the premises of its owner or keeper; or
(ii) Not confined in a cage, pen or vehicle.
(b) "Provoked" when it is tormented or subject to pain.
(c) "Vicious" if:
(1) Without being provoked, it kills or inflicts substantial bodily harm upon a human being; or
(2) After its owner or keeper has been notified by a law enforcement agency or animal control officer, it continues the behavior described in paragraph (a).
2. A dog may be declared dangerous by a law enforcement agency if it is used in the commission of a crime by its owner or keeper.
Also in Clark County, along with Las Vegas, the city of Henderson has adopted the same legal definitions of "Dangerous Animal" and "Vicious Animals" but have broken them out separately in the code under sections 7.20 and 7.25, respectively.
Pit Bulls in the Spotlight
The Pit Bull breed accounts for about 6% of the entire dog population in Las Vegas. National statistics indicate the Pit Bull breed contributed to 60% of deaths by dog bite/attacks between 2005 and 2010. While Nevada has state legislation specifically prohibiting any laws that target a specific breed, 700 cities across the nation do have laws which prohibit the Pit Bull breed.
Those cities include Arkansas, Colorado, Florida, Iowa, Kansas, Kentucky, New Mexico, Ohio, Utah, Washington, West Virginia,Wisconsin, and the District of Columbia. In those 12 states, the laws to prohibit a breed-specific animal, such as Pit Bull, have been upheld as constitutional by the appellate courts.
DC Code states under section 18-1906 "While excepting all owners of pit bulls from civil fines arising from technical violations of the special registration provisions,11 see sec. 2(f)(1), 43 D.C.Reg. at 2158, the Pit Bull Act substantially augmented the penalty imposed upon an owner when a pit bull causes injury to another person or domestic animal:
[a] pit bull or a Rottweiler that causes injury to or kills a human being or a domestic animal without provocation shall be humanly [sic] destroyed and the owner of such dog shall be fined up to $20,000 and may be sentenced to not more than 2 years in prison."
Additionally, the DC Code under 8-1904 states a Pit Bull shall be deemed illegal if not properly registered and licensed "pursuant to District law."
New York city does not prohibit ownership of Pit Bulls. But if you live in city housing there are restrictions based on the size of the dog. If you live in a building operated by the New York City Housing Authority you can't own a dog that weighs over 25 pounds, and Dobermans, Rottweilers, and all Pit Bull breeds are in essence banned completely based on the weight restrictions.
Legal Disclaimer
This webpage is not intended to be an advertisement or solicitation. The hiring of a lawyer is an important decision that should not be based solely upon advertisements. Material contained in our website is for general information only and does not constitute legal advice or solicitation of legal services.
Transmission of information from this site is not intended to create, and its receipt does not constitute, an attorney-client relationship between Adam S. Kutner and the user of this site. In the event that any information on this web site does not conform fully with regulations in any jurisdiction, this law firm will not accept representation based on that information.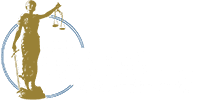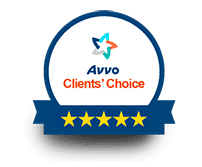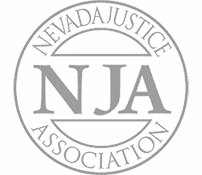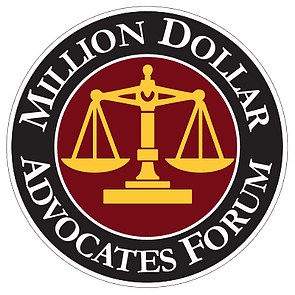 Adam Kutner is a Top 100 Trial Lawyer with Experience and Expertise that Will Benefit You
Call us today at (702) 382-0000 anytime to schedule a free consultation. We will work to get you the maximum settlement as quickly as possible.
Meet More Associate Attorneys
Adam Kutner Reviews & Testimonials
"I needed an attorney because I couldn't deal with the accident on my own, so I needed someone else's opinion about my accident.
Well I heard about Adam Kutner through an associate of mine and I chose to seek him because I heard of him before also, so I thought he would be the best option for me.
I was very happy with my settlement and it came quicker than I thought, in just a couple months I received a check in the mail.
When I recommend Adam Kutner I would tell them that the settlement comes very quickly, and he is very helpful with transportation and whatever else you may need."
– Deborah Banks. 5/5 Stars
Real Client Testimonial: Deborah Banks
START YOUR FREE CONSULTATION
NO FEES UNLESS WE WIN!
Home Visits Are Available
Call Now for Details