Can Personal Injury Settlements Be Garnished for Child Support?
You got injured, you received your settlement, and now it's time to decide what to do with the money you were awarded. But not all that money may be yours to spend.
Many parents are surprised to find that if they win a personal injury settlement and are behind on child support, that money can be taken to back pay any owed child support or be held in contempt of a court order or other charges. It can be a nasty shock if you owe thousands of dollars in child support arrears.
START YOUR FREE CONSULTATION
NO FEES UNLESS WE WIN!
What do the terms arrear and lien mean?
Two legal jargon terms will come up again and again in cases like this; arrear and lien. Here's what they mean:
Arrear
An arrear (or arrears) is money that someone owes which should have been paid earlier. For instance, "outstanding child support arrears" refer to missed child support payments.
Lien
A lien is someone's right to keep possessing property owned by another person until that person repays their debt. For example, there might be a lien on your car title if you borrowed money from a title loan company. Or, the state may place a lien on your personal injury settlement claim if you have child support arrears.
What if I can't afford my child support payments?
Most divorce attorneys recommend looking into modifying child support every three years or so. Incomes can fluctuate. That's normal. People get laid off or promoted, changing the income distribution between divorced or unmarried parents.
You can modify your child support payments if your job changes. However, many states will not adjust payments because you quit or got fired. Their logic is that you could have been holding a job and fulfilling your child support obligations.
If you simply can't afford your payments, talk with a child support attorney about what you can do to ease the stress.
Who oversees the payment of child support?
Most child support cases are handled at the local or state level. Only in a few circumstances does federal law apply. Sometimes, child support is collected through wage garnishment or wage assignments through an employer.
If a non-custodial parent did not follow the support order and falls behind on a child support payment plan, the amount they owe continues to add up. Federal and state laws have enforcement procedures to attempt to collect the debt on behalf of the custodial parent.
Is it legal to put a lien on a personal injury settlement?
Yes, it is legal. Most states take the care and support of children extremely seriously. The states have rules to ensure that both parents take responsibility for raising that child to the best of their ability.
How a child support lien works
States have the power to garnish income for child support arrears. If you aren't paying your child support, they have ways to force you to pay it.
If the other parent has requested legal help with child support enforcement at any time in the past, there is probably already a lien in place. You may have received something in the mail about owing child support.
If the state is going to take part of your settlement for paying down your child support debt, then both you and the insurance company responsible for the claim will be notified. The insurance company paying the claim will work out the payment with your personal injury lawyer.
Do I have to pay back all the child support I owe?
That will depend on the state in which you owe child support. Some states require that you take care of all child support debt before they release the payment to you. Other states have specific minimum amounts that will go to you. After your doctors and attorney are paid, anything above that will pay down your child support.
How much is the average personal injury settlement?
The average personal injury settlement is between $3000 and $25,000. Most personal injury cases are settled out of court. Personal injury claim settlements vary according to injuries sustained, medical expenses, lost wages, pain and suffering, and other particulars of the incident.
Personal Injury Attorney Near Me
If you find yourself needing to make a personal injury claim or deciding what to do with a settlement you already received, we can help. The expert law team at Adam S. Kutner, Injury Attorneys understands that the legal process can be overwhelming. Don't lose out on the compensation you deserve. Contact us for a free consultation.
Sources:
Hg.org Legal Resources. Personal Injury Settlement for Parent Owing Back-Child Support – Will Settlement Automatically Go to The Child?
The United States Department of Justice. Citizen's Guide to U.S. Federal Law On Child Support Enforcement.
Nolo. How Much Can I Get for My Personal Injury Case and How Long Will It Take?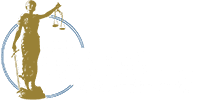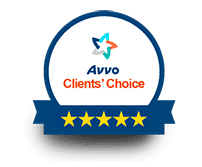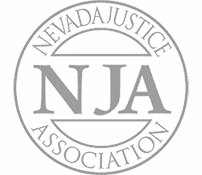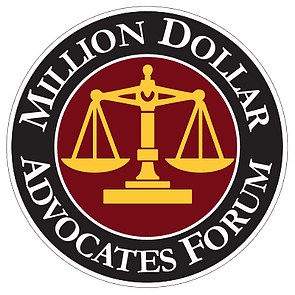 Adam Kutner is a Top 100 Trial Lawyer with Experience and Expertise that Will Benefit You
Call us today at (702) 382-0000 anytime to schedule a free consultation. We will work to get you the maximum settlement as quickly as possible.
Adam Kutner Reviews & Testimonials
"I needed an attorney because I couldn't deal with the accident on my own, so I needed someone else's opinion about my accident.
Well I heard about Adam Kutner through an associate of mine and I chose to seek him because I heard of him before also, so I thought he would be the best option for me.
I was very happy with my settlement and it came quicker than I thought, in just a couple months I received a check in the mail.
When I recommend Adam Kutner I would tell them that the settlement comes very quickly, and he is very helpful with transportation and whatever else you may need."
– Deborah Banks. 5/5 Stars
Real Client Testimonial: Deborah Banks
START YOUR FREE CONSULTATION
NO FEES UNLESS WE WIN!
Home Visits Are Available
Call Now for Details