Summerlin Drunk Driving Accident Lawyers
The professionals at Adam S. Kutner & Associates are ready to help deserving accident victims in Summerlin get the recovery that they deserve. A drunk driving accident can result in physical injuries, property damages, and physical and emotional suffering.
Our team of car accident attorneys in Summerlin have devoted our careers to helping drunk driving victims rebuild their lives. If you're hurt because of a drunk driver, we want you to know that we're here to help.
START YOUR FREE CONSULTATION
NO FEES UNLESS WE WIN!
Can I Rely on the Criminal Case for a Fair Recovery?
Even if the district attorney brings a criminal case against the drunk driver, it's still a good idea to meet with a drunk driving accident attorney. There are a few key differences between criminal cases and private cases that can impact your rights and ultimately the recovery that you receive in each type of proceeding.In criminal court, the proceeding is about the public interest and not about compensation for the victim. In a criminal case, the victim can receive only a limited amount of damages. You're typically limited to claiming only your out-of-pocket losses like medical expenses and property damages. By contrast, the damages in a civil case are expansive. In a civil case, you can claim compensation for a range of economic and non-economic damages.
Bringing a civil case doesn't depend on the outcome of a criminal case. You can bring a civil case even if the state declines to press criminal charges. You can also bring a civil case if the state fails to win a criminal case. The burden of proof is lower in a civil case than it is in a criminal case. A lower burden of proof means that it's easier for you to win your case. Your attorney can help you bring a civil claim that includes all of the types of damages that you may deserve.
What Types of Damages Can I Claim?
If you're the victim of a drunk driving accident in Summerlin, there are many types of damages available to you. No two cases are alike, so it's important to evaluate each kind of loss to see if it applies in your case. Some of the damages that you can claim after a drunk driving accident include:
Emergency room services
Ambulance care and care at the scene of the crash
Outpatient follow-up care
Diagnostic tests like blood tests and x-rays
Surgeries
Mobility aids like crutches and walkers
Lost pay from an inability to work
Lost earning capacity from long-term career interruptions
Replacement help around the home for you and your family
Mental anguish and emotional suffering
Physical suffering
Property damages
Wrongful death
How Do I Make My Claim for Recovery?
You begin a claim for recovery by filing a summons and complaint in the appropriate court. When you work with us, we draft and file the legal documents on your behalf. Your first documents identify the parties involved, state how the other party caused your damages, and list the damages that you deserve because of the accident. You serve a copy of the paperwork on all of the other parties involved.
What's the Claims Process for a Drunk Driving Accident Claim in Summerlin?
Once you file your complaint for recovery, the other side has a chance to respond to the allegations. Then, you can conduct what's called discovery. Discovery is a formal court process that allows you to build your claim. When you work with our team of lawyers, we create a strategy to build the evidence in your case.We might work with an accident reconstruction expert to connect the dots between the drunk driving accident and your injuries. We might work with medical experts to adequately identify and explain the extent of your medical injuries. Occupational therapists can explain how the accident has impacted your physical abilities and your career options. Appraisers can help value property damages. In addition to our network of experts, our team of legal professionals has experience placing a value on the emotional suffering and physical anguish that results from any drunk driving accident.
We can also demand evidence from the other side to build your case. We can request records of drug and alcohol tests. We can demand that the other side sits for a formal deposition and answers questions under oath about the crash. Our team has experience approaching witnesses even if they may be nervous to speak about what they witnessed. At each stage in the case, we put our expertise to work for you.
Will My Case Go to Trial?
Most drunk driving cases don't go to trial. If the evidence of the other side's drunk driving is clear, you can demonstrate to the other side that you have a strong case and ask for an agreement. In many cases, we're able to reach a result outside of court that our clients agree amounts to fair compensation for their losses.We can help you value your claim and negotiate a resolution. Whether the other side offers you a fair settlement or it's best to ask a jury to decide your case, we can guide you so that you can make the right decisions for you.
Working With a Summerlin Car Accident Attorney
Have you been hurt in a drunk driving accident? You will want to contact a Summerlin attorney as soon as possible. Being the victim of any drunk driving accident is a stressful experience. We want to be your teammates as we work together for justice for you.
When you meet with our team of attorneys, we get to know you and learn about your case. We want to hear your story, and we'll have questions as we learn the details of what happened. We want to answer your questions, too. We believe it's essential that you understand the legal process and what to expect every step of the way.
You have a limited time to bring your claim. Contact our team of Summerlin car accident lawyers for an immediate and confidential case review.
Legal Disclaimer
This webpage is not intended to be an advertisement or solicitation. The hiring of a lawyer is an important decision that should not be based solely upon advertisements. Material contained in our website is for general information only and does not constitute legal advice or solicitation of legal services.
Transmission of information from this site is not intended to create, and its receipt does not constitute, an attorney-client relationship between Adam S. Kutner and the user of this site. In the event that any information on this web site does not conform fully with regulations in any jurisdiction, this law firm will not accept representation based on that information.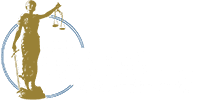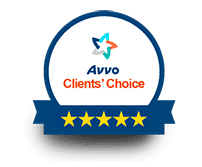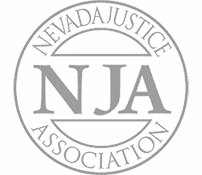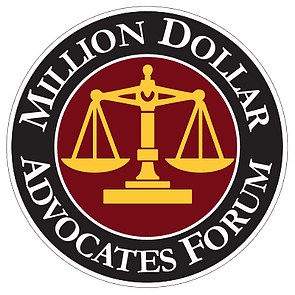 Adam Kutner is a Top 100 Trial Lawyer with Experience and Expertise that Will Benefit You
Call us today at (702) 382-0000 anytime to schedule a free consultation. We will work to get you the maximum settlement as quickly as possible.
Adam Kutner Reviews & Testimonials
"We were in a car accident – we were coming off of the interstate and were waiting – yielding at the exit and a car sped through the exit and smacked us in the rear.
It was definitely scary especially because we had our baby in the car. My husband and I and our baby in the back seat. We definitely – immediately went back in and checked on her to make sure she was okay.
We definitely had back pains my daughter had headaches. She kept holding her head and crying. It was pretty bad.
I remember seeing a couple billboards and a friend of mine did say they had a pleasant experience with Adam Kutner, so we called them right up.
They definitely were thorough, and you could tell just by talking to the people in the office that they genuinely cared about their clients.
They contacted us saying you know, explain the process on how the settlement gets done and about a week after that happened we had our settlement which was great and in my opinion Adam S. Kutner is the best attorney in Las Vegas."
– Janae Reynolds. 5/5 Stars
Real Client Testimonial: Janae Reynolds
START YOUR FREE CONSULTATION
NO FEES UNLESS WE WIN!
Home Visits Are Available
Call Now for Details