9 Common Injuries at Las Vegas Bars and Nightclubs
A night out with friends can be the best way to celebrate a special occasion or just relax after a tough week at work. When you head to a Las Vegas casino or nightclub for some fun and relaxation, you don't expect to become a victim of an injury. Unfortunately, a night out can result in a personal injury accident or even an intentional act of harm from someone else.
If you're hurt in a Las Vegas nightclub accident, you might wonder what your rights are. Can you bring a claim if you're injured in a Las Vegas nightclub? Is there a basis for legal liability for injuries in Las Vegas bars and nightclubs? The answer may be yes. Here's what Nevada law says about Las Vegas nightclub injuries:
START YOUR FREE CONSULTATION
NO FEES UNLESS WE WIN!
Can I Bring a Legal Claim for an Injury in a Las Vegas Bar or Nightclub?
If your case meets all of the criteria, you can bring a legal claim for an injury in a Las Vegas nightclub or casino. To have a valid legal claim for a nightclub injury, you must show that your injuries occurred because of some negligence or intentional conduct on the part of the nightclub. Nevada law allows injured victims to bring claims for both economic damages such as medical bills and lost wages, along with a claim for your pain and suffering.
What's the Legal Basis for a Lawsuit Against a Las Vegas Nightclub or Bar?
Most claims against nightclubs in Las Vegas by patrons are because of negligence. Negligence is part of civil tort law. Basically, tort law means something wrong that someone did to someone else. It's not criminal law that's enforced by the police. Instead, it's a case that you initiate against the nightclub to hold them financially responsible for their actions.
Usually, you say in your claim that the nightclub or bar failed to take enough steps to ensure the safety of patrons. You must show that the nightclub has a duty to take reasonable steps to protect you from harm. If you're a patron going to the club, they must do what they can to keep you safe. That's even true if you're outside waiting to get into the club. Next, you must show how the nightclub wasn't careful enough in your situation. You compare the actions of a nightclub to what a reasonable person would do in the same situation. Because the club is a business, their standards for what's considered reasonable are very high. Every nightclub has a big responsibility to their customers.
Finally, to have a claim against a Las Vegas nightclub, you must show a connection between the actions of nightclub owners or employees and your injuries. You have to explain how their negligence results in your injuries. The legal basis for a suit against a Las Vegas nightclub in most cases is that the nightclub should have done more to keep you safe and that their failures resulted in your injuries.
What are Some Ways That a Las Vegas Nightclub May Be Liable for Injuries to a Guest?
A nightclub is generally liable for the negligence of employees as well as negligence by nightclub owners. There are a number of ways that an accident or intentional act can occur in a Las Vegas nightclub in a way that makes the nightclub liable to the victim:
Low lighting
Even though part of what makes a nightclub fun is the energy and atmosphere, safety must always be a consideration for a nightclub operation. This includes providing adequate lighting for patrons and employees to move around in high traffic areas.
Overcrowding
A nightclub must be careful to only admit as many people as capacity permits at one time. Overcrowding can cause shoving, slip and fall accidents, and other unsafe situations. It can even lead to more serious problems like difficulty evacuating in the event of a fire or other emergency.
Too much furniture
Chairs and tables can be a trip hazard when they're spaced too close together. It's vital for a nightclub to ensure that guests can easily fit between tables and chairs and a safe path to exits is maintained to enjoy the nightclub experience safely.
Food poisoning
A nightclub's duties go beyond just serving drinks and lighting up the dance floor. Food poisoning can be a serious problem for nightclub patrons. If the nightclub operators don't follow food safety standards and take reasonable steps to prevent food contamination, injured patrons may take legal action for compensation.
Inadequate security
It's common for patrons to get rowdy at a nightclub especially when alcohol is involved. A nightclub must have enough personnel on hand to keep guests safe, which includes threats from other patrons. Inadequate security can be a grounds for recovery when you're the victim of another guest at a Las Vegas nightclub.
Discrimination
A nightclub can't discriminate based on a protected class like race or gender. Unfortunately, discrimination can still happen on the part of business owners. Discrimination can be grounds for a legal claim.
Fights
A fight in a nightclub can be the responsibility of a nightclub owner. Things like inadequate security, overcrowding, and even negligent hiring can all lead to nightclub liability for an assault and battery that occurs in a bar. A Las Vegas nightclub could be liable for the actions of another guest if the guest's actions were foreseeable and preventable on the part of the nightclub.
Failure to clean spills
A big part of keeping a nightclub safe is cleaning up spills. The nightclub owners have a reasonable amount of time to notice the spill and clean it up. If you slip and fall on a spilled drink or another type of slippery substance on the floor, the nightclub may be financially liable for your injuries.
Cuts from broken bottles and glassware
Cuts from broken glass can be a big problem in nightclubs. A deep cut can be a severe health problem, and it can take a long time to heal. There may be things that the nightclub owners should have done to prevent cuts from broken glassware.
Contact our Attorneys for Las Vegas Nightclub Injuries
If you're hurt in an accident in a Las Vegas nightclub, contact our personal injury law firm. You need help to recover both financially and emotionally, and we're here to fight for you. Call us today to begin working on your claim.
Legal Disclaimer
This webpage is not intended to be an advertisement or solicitation. The hiring of a lawyer is an important decision that should not be based solely upon advertisements. Material contained in our website is for general information only and does not constitute legal advice or solicitation of legal services.
Transmission of information from this site is not intended to create, and its receipt does not constitute, an attorney-client relationship between Adam S. Kutner and the user of this site. In the event that any information on this web site does not conform fully with regulations in any jurisdiction, this law firm will not accept representation based on that information.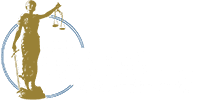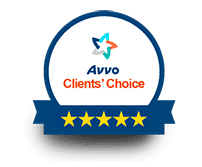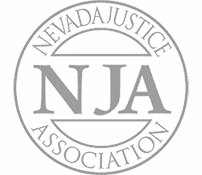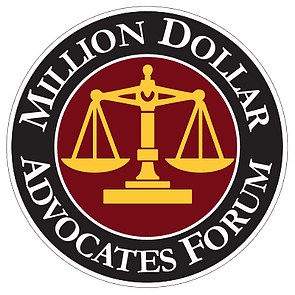 Adam Kutner is a Top 100 Trial Lawyer with Experience and Expertise that Will Benefit You
Call us today at (702) 382-0000 anytime to schedule a free consultation. We will work to get you the maximum settlement as quickly as possible.
Adam Kutner Reviews & Testimonials
"I needed an attorney because I couldn't deal with the accident on my own, so I needed someone else's opinion about my accident.
Well I heard about Adam Kutner through an associate of mine and I chose to seek him because I heard of him before also, so I thought he would be the best option for me.
I was very happy with my settlement and it came quicker than I thought, in just a couple months I received a check in the mail.
When I recommend Adam Kutner I would tell them that the settlement comes very quickly, and he is very helpful with transportation and whatever else you may need."
– Deborah Banks. 5/5 Stars
Real Client Testimonial: Deborah Banks
START YOUR FREE CONSULTATION
NO FEES UNLESS WE WIN!
Home Visits Are Available
Call Now for Details