Can an Arbitration Clause Affect My Personal Injury Claim?
If you're the victim of a personal injury, you may be surprised to learn that an arbitration clause may impact your claim. An arbitration clause is an agreement in a contract that can change the way your case moves towards a decision and a resolution.
Arbitration may be the final judgment in the case, or it may be a tool to evaluate the case and help the parties work towards a settlement. Nevada has some unique laws that impact arbitration in injury cases especially in car accident claims, making the need for a qualified Las Vegas personal injury attorney essential when an arbitration clause is present. Here's what you need to know about whether an arbitration clause can affect your injury claim.
START YOUR FREE CONSULTATION
NO FEES UNLESS WE WIN!
What Is Arbitration?
Arbitration is a different way to decide a legal dispute than going to a traditional courtroom. Arbitration uses a person or team of people who aren't judges or a jury to determine the outcome of the case.
They listen to a summary of the case and then decide what the outcome of the case should be. In some cases, arbitration is an appropriate, faster, and less expensive way to resolve a legal dispute. In other circumstances, arbitration is inadequate to resolve a case reasonably.
Pros and Cons of Going to Arbitration
There are advantages and disadvantages of going to arbitration. The benefits include:
It's usually less expensive
A case often resolves faster than it would by going through traditional legal proceedings
With relaxed rules of evidence, it's generally easier to present your case
You don't have the stress of testifying in court
The disadvantages of arbitration include:
You don't have your official day in court
A professional decides your case instead of a jury
The arbitrator doesn't have the opportunity to listen to and evaluate witnesses directly
Discovery is limited
Your options to appeal may be limited
Voluntary vs. Mandatory Arbitration
Arbitration may be voluntary or mandatory. Voluntary arbitration means that both of the parties to the case agree to participate in arbitration after they're aware that they have a legal dispute.
Arbitration is mandatory if there's an enforceable arbitration clause in the contract that applies to the case. It's also mandatory if the judge orders the case to an arbitration proceeding.
Binding vs. Non-binding Arbitration
Not all arbitration decisions are final. An arbitration order may be binding or non-binding. If it's binding, it's the final decision, and it's hard to appeal.
If it's non-binding, either party has the opportunity to appeal the decision or request a trial as though the arbitration never happened.
What's Arbitration Like?
When a case goes to arbitration, both of the parties have a short period to present a summary of their case to the arbitrator. The parties usually have fewer opportunities to gather evidence than in a traditional proceeding.
However, relaxed rules of evidence make it easier for the parties to present information. The arbitrator listens to both sides and then issues a formal order declaring the value of the case.
Can I Still Work to Negotiate a Settlement If My Case Goes to Arbitration?
If your case goes to arbitration, you still have the opportunity to participate in settlement negotiations. Just like in traditional cases, settlement negotiations can begin immediately and continue until you have a decision.
The availability of arbitration may condense your settlement negotiations, but it doesn't change your ability to negotiate your case.
Nevada's Arbitration Rules
Nevada has rules that control how arbitration works. They're called the Nevada Arbitration Rules or N.A.R. for short. N.A.R. Rule 1 says that the court can order any case to mandatory, non-binding arbitration if the likely value of the case is more than $50,000.
The court can also send the case to mediation if the parties agree to it. N.A.R. Rule 11 says that it's up to the arbitrator to decide how much discovery to allow in the case. They should try to make sure that the arbitration process isn't costly or burdensome.
Nevada's Arbitration Laws for Car Accidents
Nevada has a specific law that addresses arbitration clauses in auto accident cases. Nevada law 690B.017 says that an arbitration clause in an auto insurance policy isn't binding on consumers.
Both the insured person and any third person that makes a claim under the policy can refuse to take the case to arbitration even if there's an arbitration clause in the insurance contract. It's up to the consumer to decide whether they want to take the case to arbitration or not.
Do I Have an Arbitration Contract?
Whether you have an arbitration contract depends on the terms of the insurance policy. You should carefully read your policy to see if it mentions arbitration.
Even if there's an arbitration clause, if your claim is against an auto insurer, you can weigh the pros and cons and decide if arbitration is right for your case.
Some Arbitration Clauses Are Enforceable
In DR Horton, Inc. v. Green, the Nevada Supreme Court said that judges generally see arbitration as a good thing. When there isn't a law that specifically applies to make an arbitration clause unenforceable, the courts generally like arbitration as a way to resolve cases.
If the court decides that one of the parties has unfair bargaining powers when they agree to the contract, the court may find the arbitration clause unconscionable and unenforceable. Otherwise, when no law addresses the exact situation, like in auto insurance cases, the courts generally enforce arbitration clauses in contracts.
Additionally, Nevada law 597.995 says that for a mandatory arbitration agreement to be enforceable, the contract must have specific language stating that each party affirms their agreement to participate in the arbitration if there's a dispute.
How an Injury Attorney Can Help
If you have been injured and are wondering how an arbitration clause may affect your ability to recover the compensation you need, it's essential to speak with a Las Vegas or Summerlin personal injury lawyer.
Your attorney understands the specific laws associated with enforceable arbitration clauses and can provide valuable insight into whether arbitration is the right option for you. They will look into the details of your personal injury case to determine the best strategy to get you the compensation you need to get back to normal life.
Legal Disclaimer
This webpage is not intended to be an advertisement or solicitation. The hiring of a lawyer is an important decision that should not be based solely upon advertisements. Material contained in our website is for general information only and does not constitute legal advice or solicitation of legal services.
Transmission of information from this site is not intended to create, and its receipt does not constitute, an attorney-client relationship between Adam S. Kutner and the user of this site. In the event that any information on this web site does not conform fully with regulations in any jurisdiction, this law firm will not accept representation based on that information.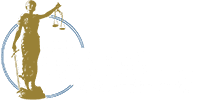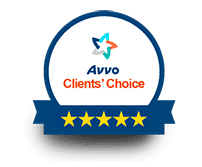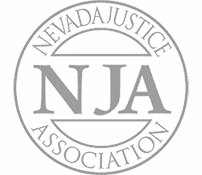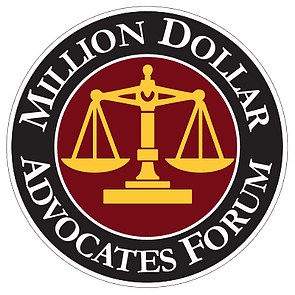 Adam Kutner is a Top 100 Trial Lawyer with Experience and Expertise that Will Benefit You
Call us today at (702) 382-0000 anytime to schedule a free consultation. We will work to get you the maximum settlement as quickly as possible.
Adam Kutner Reviews & Testimonials
"I needed an attorney because I couldn't deal with the accident on my own, so I needed someone else's opinion about my accident.
Well I heard about Adam Kutner through an associate of mine and I chose to seek him because I heard of him before also, so I thought he would be the best option for me.
I was very happy with my settlement and it came quicker than I thought, in just a couple months I received a check in the mail.
When I recommend Adam Kutner I would tell them that the settlement comes very quickly, and he is very helpful with transportation and whatever else you may need."
– Deborah Banks. 5/5 Stars
Real Client Testimonial: Deborah Banks
START YOUR FREE CONSULTATION
NO FEES UNLESS WE WIN!
Home Visits Are Available
Call Now for Details