Las Vegas Aggressive Driving Accident Attorneys
Over 40,000 Settlement Checks Deliver To Our Clients
For your free consultation, call our legal team today. There's no obligation, and you can speak with a friendly member of our team right away.
The legal team at Adam Kutner, Injury Attorneys, can represent you in a claim for compensation if you're hurt by an overly aggressive driver or road rage. All drivers have a duty to exercise caution on the roads. When poor driving behavior causes an accident, the responsible driver may owe financial compensation to the victim.
Our Las Vegas car accident attorneys can help you take all the steps to claim compensation and maximize the amount that you receive after an accident. Call us today at (702) 382-0000 for your free consultation.
START YOUR FREE CONSULTATION
NO FEES UNLESS WE WIN!
Why Choose the Legal Team Adam S. Kutner, Injury Attorneys?
Our team has experience in helping victims of aggressive drivers. Here are some of the reasons to consider choosing us as your aggressive driving lawyers in Las Vegas:
Thousands of cases handled; our experience gives us the ability to manage the details that make the difference
We've won millions in recovery for our clients
We're a large, full-service law firm. You get an entire team of legal professionals, and we have the resources to get results
The firm focuses only on personal injury cases and accident victims. We're here to help you when you need us most
Locals lawyers make the difference; we have experience with the very courts and judges that will hear your case
Our team is made up of experienced trial lawyers. Whether you have a trial in your case or we work to secure a favorable settlement, we have the team that gets results that are tailored to your needs and goals
When you work with us, you work with a team that is professional, compassionate and dedicated to getting results for you
All of our fee agreements are upfront and in writing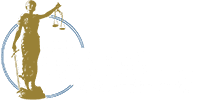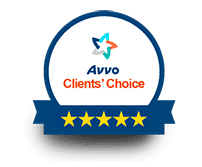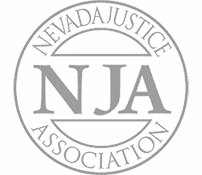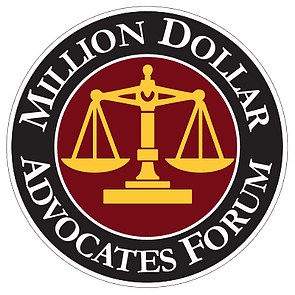 How to Prove an Aggressive Driving Case
To win an aggressive driving case, you must prove the following:
Duty to drive carefully – All drivers must be careful and watch out for others. If the defendant was driving a car, this step is clear.
Breach of duty – A breach of duty occurs when a driver is aggressive on the roads. The standard is whether a reasonable person would have driven in the same way. You must prove what the person did was overly aggressive.
An accident or other type of harm – You must have been in an accident or suffered harm in some way.
Damages – There are losses because of the accident. Physical injuries and property damages are examples of damages.
When there are questions, a unique scenario or disputes, the attorney can help uncover the facts and protect your rights as a aggressive driving accident victim. Call us today at (702) 382-0000 for your free consultation.
Don't Settle with Insurance Companies
We know how insurance companies try to get you to sign a settlement quickly without allowing you the opportunity to fully understand the extent of your losses. Minimizing legitimate claims is how the insurance company makes money, and we are dedicated to making sure this never happens to our clients. We pride ourselves on making the process as straightforward as possible so that you can get back to your life after an accident. With our skilled car accident lawyers in Las Vegas by your side, you have the peace of mind knowing that you have a strong advocate by your side to fight to protect your rights.
START YOUR FREE CONSULTATION
NO FEES UNLESS WE WIN!
Adam Kutner is a Top 100 Trial Lawyer with Experience and Expertise that Will Benefit You
Call us today at (702) 382-0000 anytime to schedule a free consultation. We will work to get you the maximum settlement as quickly as possible.
Aggressive Driving Accidents – Frequently Asked Questions
Adam Kutner Reviews & Testimonials
"I was at a stoplight and I heard some screeching and I looked in my rear-view mirror and I saw a truck go around me real quick, but the car behind him didn't have a chance and hit me.
A friend of mine told me about Adam Kutner and so I went in to see them and it was very, very pleasant under the circumstances and they handled everything, and I wasn't worried about anything, it was great.
The first thing they did was they helped me find a chiropractor and I went a few months and I feel better now.
I was really happy with my settlement, in my opinion he is the best lawyer in as Vegas."
Real Client Testimonial: Janae Reynolds
START YOUR FREE CONSULTATION
NO FEES UNLESS WE WIN!
Home Visits Are Available
Call Now for Details